Summary
Current Position: Music impressario
Affiliation: Democrat
Candidate: 2019 State Delegate
Overview: N/A
About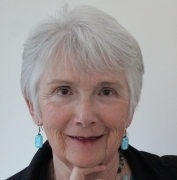 Source: Campaign page
Gayle's sharp intellect and readiness to serve her community make her one of the inspiring women making a difference in today's political arena. She combines creativity and analytical thinking to find new solutions. As a community activist, she listens to concerns from all sides to build a consensus and find meaningful solutions for all parties.
Gayle has always held a passion for the arts. After graduating from Oberlin she founded and led Capriole, a baroque music ensemble, which became an internationally acclaimed Ensemble in Residence at W&M and ODU.
Gayle envisions a sustainable future, but she doesn't just "talk the talk". She earned certifications as a Class A Contractor, LEED Accredited Professional and Certified Green Professional. In 2013, she built the first net zero energy home in Virginia Beach to inspire others to invest in energy efficient building.
Web
Campaign Site, Twitter, Facebook
Issues
Source: Campaign page
ECONOMY
SUSTAINABLE ECONOMIC GROWTH
I believe that we cannot simply try to grow the economy. We must focus on creating sustainable growth that benefits all of our citizens.

In addition, I believe we must attract clean energy companies, such as those responsible for the manufacturing and maintenance of wind turbines, because:

1. A clean energy economy will provide tens of thousands of good paying jobs.
a. Clean energy already employs approximately 101,000 Virginians, and is projected to grow 7% in 2019, according to the Advanced Energy Economy (AEE).
2. Clean energy, such as solar panels and offshore wind, is a more expensive but more sustainable long-term investment than additional investments in fossil fuels (including natural gas).
3. A diverse portfolio of energy sources will help maintain low energy bills by offsetting the risk of price fluctuations.
4. Cheap, reliable energy will create additional incentives for businesses to relocate to Virginia, especially businesses with large energy requirements.
We already have tremendous potential in Virginia, with a massive, centrally-located port, educated and highly skilled workers, and the best business environment in the United States. We can take advantage of these opportunities to ensure sustainable growth for future generations of Virginians!
SMALL BUSINESS
As a former small business owner, I know how hard it can be to create a business from the ground up. That's why I believe that we must create stronger incentives for entrepreneurs and create more resources to help small business owners thrive.
I support the following:
1. Create delayed-interest loans for certain types of small businesses and start-ups.
2. Create additional tax breaks for small business owners seeking to purchase solar panels or other cost-cutting investments.
3. Improve access to resources such as low-interest loans, grants, and training programs.
TAX POLICY
I believe that our state tax policy can be used to effectively incentivize beneficial behaviors and choices that might otherwise be inaccessible due to cost. That is w.y I propose creating tax incentives for the following
1. Tax breaks for homeowners, business owners, and developers who use pervious materials to offset flood damage and decrease the strain on public storm drain system.
2. Tax breaks for solar panels.
3. Tax breaks for certain electric vehicles, scaled based on income. For example, a family making $40,000 per year buying a $20,000 electric vehicle would receive a greater tax break than a family earning $100,000 buying the same vehicle.
4. Tax breaks for companies deemed to be sustainable sources of employment (e.g. wind turbine manufacturers).
To offset the cost of these tax incentives, I propose that we legalize recreational marijuana for adults over the legal age, which would be overseen by a state-owned monopoly similar to VA ABC stores. This would generate additional tax revenue, create thousands of new jobs, and help decrease spending on our prison programs.
CLIMATE CRISIS
CLIMATE CHANGE
I am increasingly concerned about the impact of climate change on District 82. We are surrounded by water on three sides – the Atlantic to the East, the Chesapeake to the North, and the Lynnhaven River to the West. Rising sea levels as well as increasingly frequent and powerful storms pose an existential threat to our community, as even a few feet of sea-level rise can disrupt our economy and destroy our infrastructure.

I propose creating tax incentives for Virginians and companies who invest in sustainable strategies to mitigate climate change:
1. Use pervious materials to aid water runoff and mitigate flood damage.
2. Implement sustainable building practices, such as those set forth by the LEED program, that create more energy-efficient buildings.
3. Purchase solar panels, electric cars, and other energy-efficient technologies.
I also support measures to fine individuals and companies who engage in activities that undermine the public good, such as developers who build homes in high-risk flood zones or homeowners who destroy natural flood barriers on their properties (e.g. trees and wetlands). This would help offset the cost of rebuilding homes and businesses destroyed or threatened by flooding or sea-level rise.
ENERGY POLICY
I believe the best energy policy is a diversified energy policy. We need multiple sources of power to keep our energy cheap and sustainable. Let's increase renewables like solar and wind while transitioning away from fossil fuels. This will offset the risk of price fluctuations, natural disasters, or supply chain disruption while moving us toward a cleaner, more sustainable future.

I am against the Atlantic Coast Pipeline, which is being constructed to transport natural gas to the coast. While Virginians might benefit from this pipeline over the next ten years, it is unclear how much of the natural gas will be used here and how much will be exported for profit. I also believe it is unwise to sink so much money into an extractive resource. Natural gas reserves may be extensive but they are certainly not infinite, and that means that the uses of this pipeline are incredibly limited. Given the cost, I believe that the public money used for this project would be better used elsewhere, especially in education programs.
EDUCATION
PUBLIC SCHOOLS
We must create a fair system for determining teachers' salaries and expand teachers' benefits to ensure that Virginia's public schools continue to employ and retain high-quality teachers.
I support the following:
1. Increase our state budget for education to return to pre-Recession levels
2. Restore a defined benefits pension plan
3. Protect continuing contracts
4. Tie teacher salary to per-pupil spending requirements.
5. Create incentives for teachers to earn certifications from the National Board of Professional Teaching Standards.
HIGHER EDUCATION AND TRADE SCHOOLS
I support controlling in-state tuition to keep higher education accessible to our youth.
We cannot expect every single student to pursue a traditional college degree, nor can we ignore the need for high-skill laborers in all fields. That is why I propose expanding vocational and skills training courses for our middle and high school students, and improving access to quality vocational training for adults.
HEALTHCARE
I believe that access to affordable healthcare is a human right, and that is it our state government's responsibility to guarantee access to healthcare for all citizens of the Commonwealth.
I support the following to improve access to healthcare in Virginia:
1. Protecting expanded Medicaid/Medicare in the Commonwealth2. Supporting access to healthcare in low-income communities
3. Working with pharmaceutical and insurance companies to keep prices low
4. Holding healthcare companies accountable for unethical and illegal behaviors (e.g. lying about the addictive nature of new opioids)
5. Creating a public option for health insurance
HUMAN RIGHTS
CRIMINAL JUSTICE REFORM
I believe that we must immediately address Virginia's discriminatory and unnecessary criminal justice system. The systemic mass incarceration of young men from minority communities, especially African Americans, is a blight on our society.

I propose the following policies to address mass incarceration:
1. Legalize marijuana for adults of a legal age.2. Expedite the pardon of those incarcerated for non-violent drug-related offenses and create a program to reintegrate them into society.
3. Treat drug use as a public health problem, not a criminal violation, and create new programs to help treat drug users rather than put them in prison.
4. Decrease the number of people who are kept in prison while awaiting trial.
WOMEN'S RIGHTS
I am a strong advocate for implementing strong legal protections that guarantee women's rights. While we have undoubtedly come a long way in the fight for gender equality in my lifetime, there is more that must be done.

I support the following to create a more equitable Virginia:
1. Ratifying the Equal Rights Amendment (ERA) to enshrine the protection of gender equality in the Constitution of the United States.
2. Creating stronger enforcement mechanisms for the Equal Pay Act (EPA) and its state equivalent to help close the pay gap.
3. Ensuring sufficient access to women's reproductive healthcare, especially for low-income communities.
LGBTQ RIGHTS
I have been a lifelong supporter of the LGBTQ community, and believe it is imperative that the Virginia state government protect all of citizens regardless of their sexual orientation.

I propose the following to uphold and protect LGBTQ Rights:
1. Creating an amendment to the Virginia state constitution to guarantee the right to marriage equality.2. Passing laws prohibiting workplace discrimination based on sexual orientation or gender identity.
ETHICAL GOVERNMENT
CAMPAIGN FINANCE
I believe that our political system has become completely unsustainable. Both parties require their candidates to raise obscene amounts of money, which allows special interests to functionally buy candidates for office. The people are no long in control of their own future, and this cannot continue.
That is why I propose creating a fixed cap on how much money each campaign may spend, based on the umber of voters that each type of campaign needs to reach. For example, someone running for the House of Delegates may only need to raise $50,000, while someone running for U.S. Congress may need to raise closer to $1 million to effectively reach out to their constituents.
GERRYMANDERING
I believe that the current system for redistricting is completely unacceptable, since iGt allows the party in control of the Virginia Legislature to redraw districts based on their own political goals rather than the needs of the people.
I propose that we create a non-partisan committee responsible for drawing new districts based on census data with the stated goal of creating more competitive political races. We cannot allow so many districts to remain uncontested.
GUN VIOLENCE PREVENTION
I firmly believe that we need to create more comprehensive laws that make everyone safer, gun owners and non-owners alike.
I propose the following measures:
1. Create tax incentives for gun owners to purchase gun safes, which should keep guns out of the hands of unsupervised children and decrease the likelihood of suicide by gun, since it is often a spontaneous decision that can be avoided with simple obstacles;
2. Increase access to gun safety courses for all gun owners.
3. Support measures to require universal background checks and close the "gun show" and "boyfriend" loopholes in existing laws.
COST OF LIVING
HOUSING
Housing is inarguably essential, but increasingly costly. That is why I propose tying state tax incentives for companies providing affordable housing to more realistic goals. Specifically, I propose defining low-income housing as housing that costs no more than 30% of what an individual or family can make working full time at the minimum wage.
For example, if our minimum wage was increased to $15 an hour, an individual working a full-time job would expect to bring home around $2,600 per month before tax. In that situation, an apartment would only qualify as "affordable" if its rent was 30% or less of an individual's total monthly income (~$720).
LIVING WAGE
As of 2019, Virginia has the lowest minimum wage in relation to the cost of living in the United States. I am strongly in favor of increasing our state's minimum wage to provide a living wage to all Virginians. I believe that we should aim to increase our minimum wage to at least $15, in addition to addressing rapidly rising costs of living .
INFRASTRUCTURE
NET NEUTRALITY
I strongly support implementing state-level protections for net neutrality. I believe that it is our responsibility to protect the rights of our citizens, especially when the Federal government fails to do so.
FLOOD MITIGATION
It is important for Virginia to maintain and upgrade its infrastructure in order to retain its reputation as business-friendly and competitive. That is why I will vote to increase spending on infrastructure maintenance, and why I support making improvements to our public infrastructure.
Our infrastructure program must begin to account for the dangers of flooding and sea-level rise. While pervious concrete and asphalt is not necessary in most areas of Virginia, our largest population centers are near rivers and the Atlantic coast. It is therefore essential that state legislators include funding for flood-mitigating technologies such as pervious concrete and asphalt in affected communities.
News
Twitter