Summary
Current Position: State Senator for District 39 since 2008
Affiliation: Democrat
George Barker was first elected Delegate for the 39th District in 2008. The 39th District includes parts of Alexandria City, southern Fairfax County, and northern Prince William county.
Senator Barker serves as Chair of the General Laws and Technology Committee and is a member of the Education and Health and Finance committees. Senator Barker has been involved with a wide variety of local issues and has been an active member of a number of civic and community organizations.
News
"This deal between CSX, Amtrak, and VRE will boost connectivity across the Virginia, especially the DC-Richmond route that runs right through the 39th District. Now we need to ensure local transit options that connect to these regional rail systems."
Buttigieg joins Northam to seal $3.7 billion deal to expand passenger rail between D.C., Richmond
Virginia has sealed the deal on a $3.7 billion rail package with CSX Corp., Amtrak and Virginia Railway Express that will allow expanded passenger rail travel between Washington, D.C., and Richmond, including more trains to Main Street Station in the heart of downtown.
i
With the dust settled after yesterday's marathon floor session in the House and Senate, I got 11 out of my original 12 bills to the Governor's desk. We now wait to get any amendments from the Governor and will reconvene to act on those amendments April 7th.
Teachers, state employees and state-supported local employees would receive raises of 5 percent in the next fiscal year, with additional money for state police salaries, under a budget agreement House and Senate leaders reached late Wednesday night.
The deal includes more than $66 million to raise Medicaid reimbursement rates for home health care providers to keep them ahead of the rising minimum wage. It also includes money for sick leave for home health aides under pending legislation, and a $15 daily stipend for nursing homes based on each Medicaid recipient served.
"I think we did the right thing by them," said Sen. George Barker, D–Fairfax, who led a special finance subcommittee that produced the compromise on conforming Virginia tax code to changes in federal law under two emergency relief packages last year.
Attorney General Mark R. Herring's legislation that will direct funds secured through his ongoing lawsuits against drug manufacturers and distributors toward opioid abuse prevention, treatment, and recovery, ensuring that the most money possible goes to actually address the opioid crisis, is headed to the Governor's desk to be signed into law.
House Majority Leader Charniele Herring (HB2322) and Senator George Barker (SB1469) carried Attorney General Herring's legislation in the House and Senate.
"This opioid abatement authority will be an effective approach to handling money that could come from Attorney General Herring's work against these pharmaceutical companies who, in many ways, really created this opioid crisis," said Senator Barker. "With this new authority, Virginia will be a leader in the national movement to hold these drug manufacturers accountable and we can ensure that any judgements or settlements go to where they are needed most – back into our communities."
"This is an important step in our work to combat the opioid crisis here in Virginia, but there is more that we still need to do and it will be incredibly important to involve the recovery community in every step of that process," said John Shinholser, President of the McShin Foundation, a Richmond area recovery community and a prominent leader in the fight against substance use disorder. "Attorney General Herring has been a true friend to the recovery community, and a reliable partner in identifying and supporting ideas, laws, and programs that will actually save lives and help people enter long term recovery."
i
Current focus post legislative session
Facebook, – March 23, 2021
We have transitioned from our legislative session to the work we do the rest of the year. I have been focused on dealing with our economic situation and getting people connected to jobs. At a meeting of the Go Virginia Board, I got a motion adopted to bring the economic development authorities in Northern Virginia and George Mason University to partner with similar entities in Hampton Roads on a project for training people for cyber security jobs with much of the focus on meeting the needs of the Department of Defense entities. Those jobs will pay well and we will be helping address national security issues.
Last week, I spent two days in meetings of our Workforce Development Board. Our Board is helping change how we get workers trained for the jobs that are available in Virginia. A few years ago, we lacked strong training programs. Under the leadership of our soon-to-be Secretary of Labor, Megan Healey, we now are becoming a national leader in workforce development and are using data, innovation, and evaluation of programs to improve old programs and create dynamic new ones.
Recently, an innovative virtual job fair helped thousands of job seekers get information and contacts with more than 100 companies with 25,000 open jobs. We are helping people who have lost jobs during the pandemic, our businesses get qualified employees, and our economy rebound strong. I look forward to continuing to help make Virginia the best we can be.
99
i
Twitter quote
Twitter, – February 22, 2021
I wanted to give you an update on my legislation as we head into the final week of session. I had 12/12 bills pass the Senate before "crossover", and still have 11/12 bills passed by the House or making their way through House committees!
A relatively static population means Virginia's legislative maps will be less affected by redistricting than any time since World War II, according to a leading member of the state's new redistricting commission.
Sen. George Barker, D-Fairfax, told commission members at their first meeting Thursday evening that preliminary data show northern Virginia in line for a modest increase, and communities on the North Carolina border losing some representation, but nothing like the upheaval from past decades, when northern Virginia was home to some of the fastest growing suburbs in the country.
The relative stability in population means that redrawing the legislative boundaries "will not be as difficult to do as in the past when there have been these radical shifts," Barker said.
Barker is one of 16 members on the newly created Virginia Redistricting Commission. Voters established the commission in a referendum last fall. It takes the once-a-decade process of redrawing legislative boundaries for Congress and the state Legislature out of the General Assembly's hands in hopes of reducing partisan gerrymandering.
Sixteen Northern Virginia residents have been nominated for positions on the state's new redistricting commission, which will draw new lines for Virginia's House of Delegates, state Senate and congressional districts.
The eight citizens will join eight legislators — four Republicans and four Democrats — on the commission, which is scheduled to begin its work in February.  Two Northern Virginia legislators have already been appointed to the commission: Sen. George Barker, D-Fairfax, and Del. Marcus Simon, D-Fairfax.
Twitter
About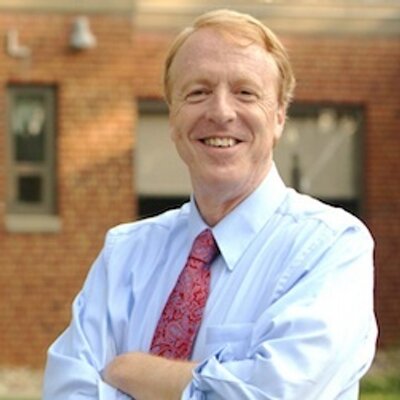 Source: Campaign page
Senator George L. Barker represents Virginia's 39thDistrict, which includes parts of Alexandria City, southern Fairfax County, and northern Prince William county.
Since moving to Virginia 40 years ago, Senator Barker has been involved with a wide variety of local issues and has been an active member of a number of civic and community organizations. As the chair of Fairfax County's Transportation Advisory Commission and vice-chair of the Tysons Task Force, Senator Barker worked to improve transportation conditions and helped to re-design Tysons Corner. He has also chaired several other state, county, and local organizations related to health care, education, and transportation.
With a background in healthcare management and policy, Senator Barker has worked tirelessly to address the rising costs of quality healthcare for Virginia families.
Since being elected in 2007, he has established a reputation as bipartisan leader who knows how to get things done. The Washington Post described him as, "one of the more effective, pragmatic lawmakers in Richmond."
From fixing transportation and improving our education system, to creating an environment that is good for businesses and job growth, Senator Barker is committed to working together to find common sense solutions that will benefit Virginians in his district and across the Commonwealth.
Senator Barker and his wife Jane are parents of a son and daughter, both of whom are married, and have two grandchildren.
Experience
Work Experience
Executive Director
Greater Prince William County Health Center
2019 to present
Education
M.S. degree in Health Policy and Management
Harvard University
2019 to present
A.B. degree in Economics and Public Health
Harvard University
2019 to present
Contact
Legislative Assistant: David Wesolowski
Email:
Offices
Capitol Office
Pocahontas Building
Room No: E619
Senate of Virginia
P. O. Box 396
Richmond, VA 23218
Phone: (804) 698-7539
Fax: (804) 698-7651
District Office
P.O. Box 10527
Alexandria, VA 22310
Phone: (703) 303-1426
Web
Government Page, Campaign Site, Facebook, Twitter
Politics
Source: Wikipedia
Barker attended Harvard University, where he received an A.B. degree in Economics and Public Health and an M.S. degree in Health Policy and Management. He began a career in health systems planning with the Health Care Agency of Northern Virginia in the mid-1970s.
In 1990 Barker became the chair of the newly formed Northern Virginia Perinatal Council. The following year, he became president of his homeowner's association. In 2001, he was appointed chair of the Fairfax County Transportation Advisory Commission.
As vice-chair of the Tysons Task Force, Senator Barker worked to improve transportation conditions and helped to re-design Tysons Corner. He has also chaired several other state, county, and regional organizations related to health care, human resources, and transportation.
Over the years, Barker has hosted two shows on Fairfax Public Access Television, Focus on Franconia and Spotlight on Springfield.
Outside of his legislative duties, Barker serves as the current Executive Director of the Greater Prince William County Health Center.
Recent Elections
2019 State Senator
| | | |
| --- | --- | --- |
| George L. Barker (D) | 40,259 | 65.90% |
| S. W. "Dutch" Hillenburg (R) | 20,757 | 33.97% |
| Write-In (Write-in) | 79 | 0.13% |
| TOTAL | 61,095 | |
2015 State Senator
| | | |
| --- | --- | --- |
| George Barker (D) | 20,083 | 53.9% |
| Joseph Robert Murray (R) | 17,101 | 45.9% |
| Write In (Write-in) | 85 | 0.2% |
| TOTAL | 37,269 | |
2011 State Senator
| | | |
| --- | --- | --- |
| George Barker (D) | 21,201 | 53.1% |
| M. Miller Baker (R) | 18,687 | 46.8% |
| Write In (Write-in) | 53 | 0.1% |
| TOTAL | 39,941 | |
2007 State Senator
| | | |
| --- | --- | --- |
| George Barker (D) | 19,892 | 50.9% |
| J. K. Jay O'Brien, Jr (R) | 19,131 | 49.0% |
| Write In (Write-in) | 41 | 0.1% |
| TOTAL | 39,064 | |
Finances
BARKER, GEORGE LINCOLN has run in 3 races for public office, winning 3 of them. The candidate has raised a total of $2,793,635.
Source: Follow the Money
Committees
Committees
Education and Health
Finance
General Laws and Technology
Subcommittees
Health and Human Resources Oversight, Joint Subcommittee for
Appointments
Coal and Energy, Virginia Commission on
Data Sharing and Analytics Advisory Committee
Employee Retirement Security and Pension Reform, Commission on
Health Care, Joint Commission on
Health Workforce Development Authority, Virginia
Interstate Compact for Juveniles, VA Council
Mental Health Services in the Twenty-First Century, Joint Subcommittee to Study
Pediatric Autoimmune Neuropsychiatric Disorders (PANS) Associated with Streptococccal Infections and Pediatric Acute-Onset Neuropsychiatric Syndrome (PANDAS), Advisory Council on
Potomac and Rappahannock Transportation Commission
Service System Structure and Financing
Small Business Commission
Substance Abuse Services Council
The Virginia All Payers Claims Database and Doctor of Medical Science Degree and Licensure
Virginia Housing Commission
Voting Record
See: Vote Smart
New Legislation
Source: Virginia Legislative Information System
Issues
Governance
Common Sense Solutions
Senator Barker has led on many common sense issues in Virginia, including allowing Virginians to keep their health insurance plans, prohibiting censorship of the sermons of National Guard chaplains, allowing police to stop people who are texting while driving, giving Virginians a tax refund check rather than a debit card, ensuring those in a mental health crises get emergency care, making sure college students contemplating suicide are contacted and have the support of family and friends, ensuring students who are sexually assaulted get the support they need and help to decide whether to pursue prosecution, providing protection from financial exploitation to elderly persons, holding the line taxes, and putting more money in our Rainy Day Fund.
Democracy
Bipartisanship
Senator Barker knows that in order to get things done, we need to work together and put party politics aside. Senator Barker works closely with colleagues on both sides of the aisle to get more bills passed than almost any other Senator. He partners with Republican leaders in the district to on common sense legislation that will create long-lasting solutions for all Virginians.
Economy
Senator Barker has a background in economics and is determined to strengthen our economy, our businesses, and bring high quality jobs to Northern Virginia. He, along with Senator Bill Stanley (R-Franklin), received the 2014 Economic Competiveness Award from the Virginia Chamber of Commerce for their effort to develop a "shared work" program that helps both businesses and employees. Senator Barker is currently working on research investment so that our PhDs do not go elsewhere after graduating. He also led a group developing options for increasing medical residencies so our new doctors do not have to go out of state for training, never to return. The State Chamber President said, "With the support of pro-business legislators like Senator Barker, we can continue to improve Virginia's business climate and maintain Virginia's ranking as the Best State for Business."
Education
Senator Barker serves on the Education and Health Committee and sponsors the most education bills in the Senate. He has worked on funding to address class sizes, giving everyone the benefits of full day kindergarten, allowing elementary and middle school students to retake SOL exams they nearly passed, measuring school performance by student growth rather than a snapshot SOL test, getting International. Baccalaureate students the same credit as Advance Placement students, increasing teacher pay that lags far below the national average and making sure Virginia is not ripped off in funding of virtual schooling. Senator Barker will fight to get Northern Virginia schools the funds they are due and never stop working for our children and out future.
Infrastructure
Transportation
Senator Barker has worked for transportation improvements to Northern Virginia's inadequate transportation system for more than two decades. In 2013, he worked hard in both the Senate and the House to get enough votes for Virginia's first major transportation initiative in 27 years. This year, Senator Barker opposed legislation that would prevent Northern Virginia from getting our fair share of transportation funds and that would restrict resources for education and other services. With Northern Virginia population growth averaging more than 40,000 people per year, we must work hard to meet transportation needs. Each year, Senator Barker supports policies that ensure Northern Virginia gets its fair share of transportation funding. He regularly works with state and local transportation groups and agencies to find ways to reduce congestion, improve roads, and keep traffic moving.
Veterans
We all owe more than we will ever know to our veterans and service members. Senator Barker has worked on issues large and small to help ensure they receive the respect, care, and support they deserve. These include building a Veterans Care Center in Prince William, helping non-profit groups giving health and mental health services to veterans, granting tax exemptions for survivors of those who made the ultimate sacrifice, giving those who return from deployments a grace period to get their cars inspected, giving temporary car registrations to those returning from abroad when the military did not have the proper paperwork, and getting veterans, National Guardsmen, and members of the military appropriate in-state tuition.