Summary
Current Position: Owner of RHS, Reliant Hiring Solutions
Affiliation: Republican
Candidate: 2021 State Delegate
Overview: N/A
Twitter
About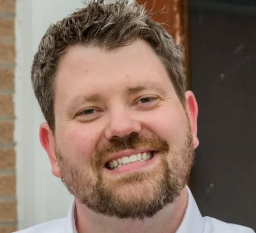 Source: Campaign page
Ian was raised in a working-class family in rural Appalachia. One of the first members of his family to go to college, Ian focused on academics and was Concord University's first Rhodes Scholar nominee. Ian went on to attend graduate school at Virginia Tech (#GOHOKIES). After college, Ian held many positions in organization leadership, including managing a national medical supply company and a local home care agency- one of our region's largest employers. Ian knows that a quality education- be it through college, apprenticeships, trade schools or high school CTE- is pivotal to ensuring our future.
Ian's mother, a small business owner, instilled in her son an entrepreneurial spirit, leading Ian to establish Reliant Hiring Solutions (RHS), a specialized recruitment firm. Headquartered in Manassas, RHS has grown to be a national leader in professionally managed job fairs, helping thousands of job seekers find employment throughout our region and the nation. Ian knows the important role a quality job plays for our community and families and is committed to supporting employment in our area.
In 2012, Ian became one of the youngest people ever elected to the Manassas City Council, a position to which he was re-elected in 2016. Ian has served in many roles on city council, including Chairman of the Economic Development and Land Use Committee, leading during a pivotal time of job creation and economic expansion in the City surrounding area. Ever an advocate for the tax payer, Ian has championed spending restraint and an "innovation before taxation" approach to governance.

As delegate, Ian will continue his commitment to serving as a voice for the entire community, work to support businesses large and small and fight to preserve the quality of life our families enjoy.
Current and Former (*) City Council Responsibilities:
Chairman, Finance Committee
Chairman, Land Use and Economic Development Committee*
Chairman, Personnel Committee*
Council Liaison, Manassas City Utility Commission*
Council Liaison, Manassas Regional Airport Commission
Historic Resources Board*
Council Liaison, Parks, Recreation and Culture Committee*
Current and Former (*) Organizational Memberships, Professional Experience and Recognitions
Walk Committee Chairman, Tri-County Walk to End Alzheimer's*
Member, Board of Directors, Caton Merchant House
Member, Prince William Chamber Economic Development Committee
Member, Prince William Chamber Government Relations Committee
Director of Operations, Home Instead Senior Care*
Director of Operations, WSR Solutions*
Founder, E. Catherine Cobb Memorial Literacy Grant
Member, Rotary Club of Manassas
Potomac Local- 40 under 40
Nominee, Discover Prince William Tourism Champion
President, Manassas City Public Schools Education Foundation*
Board Member, City of Manassas Family Services Committee*
Attend, Bethel Evangelical Lutheran Church
Member, Friends of SERVE
Ambassador, Prince William Chamber of Commerce*
Member, City of Manassas Architectural Review Board
Web
Campaign Site, Twitter, Facebook, YouTube
Issues
Governance
Demand Reasonable Taxation
The tax burden facing North Virginia residents has only increased, making it difficult for small businesses to thrive and forcing families on fixed incomes out of the communities they've lived for generations.
We can do better. Government, when managed correctly, can run efficiently and protect core services without making our area too expensive for fixed-income and middle class families.
If elected to serve you:
I will work to cut taxes on Virginians and eliminate wasteful and unnecessary government spending.
I will lead our legislature in identifying ways to utilize technology to streamline services, consolidate    unnecessary paper-work and maintain transparency among state agencies in order to save taxpayer dollars.
I will bring policy to the governor's desk that gives more autonomy for municipal government to use tax dollars at their discretion, giving communities more control over their own destiny.
I will strive to identify innovative funding solutions to future projects in order to rely less on you and your family's income to meet our state's needs or wants.
Education
Ensure a World Class Education
As your Delegate, improving our education will be a top priority of mine. On City council, I have worked with teachers, parents, and stakeholders to improve our schools in Manassas and will continue to do so as your Delegate.
If elected to serve you:
I will work to put more tax dollars in the classroom so that our children can receive the best education possible. By retaining great teachers and hiring additional teachers while lowering class sizes, we can work together in achieving better outcomes for our kids.
I'll work to pass legislation that expands education options for our kids, puts more money in the classroom, and gives our local school systems the flexibility they need to educate our kids best.
I support a tuition freeze on colleges and universities while we work to bring down the overall cost of higher education, because Virginians should have the opportunity to pursue a degree regardless of their socioeconomic status.
I will fight for policy that demands "Truth in Advertising" within higher education, so that prospective students are fully informed of the cost to pursue their degree and the average income level to expect once entering a specific field with their degree.
I will put our kids first in Richmond. Not every school is the same, neither are their specific needs, but that won't stop me from working to ensure the best school for your child is the one closest to home.
Health Care
Make Healthcare Accessible and Affordable
One of the most important issues impacting our quality of life is the growing cost of healthcare. With a growing population, our region is less able to meet the rising expectations for healthcare. Our reliance on the Federal Government, to provide the access and quality healthcare we expect, must be measured going forward.
If elected to serve you:
I will work with both parties in developing a compact with other states that allows regional insurance     companies to sell across state lines, adding options to the marketplace and lowering costs.
I will support legislation that promotes "truth in advertising" so that consumers know how much they will be
charged before they get the bill, and forcing different healthcare systems to compete with each other, lowering prices for all.
I will fight to expand micro-hospitals in Prince William County in order to save time for those who currently must travel longer distances than necessary for medical treatment.
I will work with local stakeholders to ensure the proposed medical school at George Mason is built, ensuring expanded access to quality care in our area.
Our elected leaders can and should do more than stand by waiting for Washington DC to get its healthcare policies right. We must work together in finding ways to improve healthcare while lowering its financial burden. As your Delegate, I will do just that in the General Assembly.
Infrastructure
Take Action on Traffic
Traffic congestion is a growing crisis in our area and the expensive tolls are more than a headache for commuters, they are a huge burden. Every second we spend in traffic is a second spent away from our families and detracts from or quality of life, while costly tolls is an expense that disproportionately effects hardworking Virginians.
Our legislature continues to kick the can down the road. Whether it's funding the widening of I-28 and Prince William County Parkway or building new infrastructure, our elected leaders can't seem to work together. Manassas and Prince William County Commuters cannot afford to wait any longer.
If elected to serve you:
I will work to bring legislators together to identify ways we can work to solve our traffic issues by reforming the state funding formula to fix our roads, not wasteful projects that don't ease congestion.
A priority on traffic and transportation requires a budget that reflects this commitment and I will make it a priority of mine on day one to ease traffic congestion on rt. 28.
I will Fight for more local autonomy over transportation dollars, which will allow us to make Rollins Ford Road and other local corridor's safer and more prepared to handle increasing traffic.
I will continue to oppose putting tolls on the prince William parkway and will fight to lower-or even eliminate- costly tolls on I-66 that should have never been put there in the first place.
I'm not going to Richmond with an agenda and I don't plan to play politics; I'm dedicated to finding real solutions to our traffic problems and I am ready to take on the challenge for your family.