Summary
Current Position: Automotive repair professional
Affiliation: Other
Candidate: 2019 State Senator
Overview: N/A
Twitter
About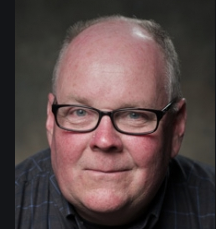 Source: Campaign page
Jeff Staples is a graduate of Lynchburg College in Virginia. A native Virginian, he has always loved the Commonwealth, it's cities, it's rural areas and it's people.
He is an automotive repair professional in Chesapeake and is also in leadership roles of several state and local environmental and social justice organizations.
For his volunteer work he has won several awards. He has been involved with fighting the Atlantic Coast and Southside Connector Pipelines since they were in the planning stages.
Staples has seen the lack of interest the present leaders have for the 5th District and he want's to help bring the area good, tech and clean energy jobs that will last well into the future.
The choice is clear, the politics of the past, or let's prepare for a brighter future. Please vote for Jeff Staples, Independent Candidate on November 5, 2019.

Experience
Work Experience
Automotive Repair Professional
Education
Contact
Email:
Offices
Jeff Staples for Virginia Senate
1453 Boxwood Dr.
Chesapeake, Va.
23323
Phone: 757-647-0410
Web
Campaign Site, Facebook, Twitter
Politics
Finances
Source: Follow the Money
Issues
Governance
I have pledged to not take any corporate money. I will I work to see that the Virginia Legislature bans corporate contributions for all elected state officials as well.
Civil Rights
I support reproductive health freedom rights. I support the passage of the Equal Rights Amendment. I will also support the increased protection for those who have suffered from or are threatened by domestic violence.
Acknowledging the many medical benefits and the over criminalization of marijuana and how it is costing taxpayers billions per year to fund the war against it, I am in support of legalizing marijuana. I will fight to enforce our Constitution to prevent any infringements.
I support fiscal accountability by supporting alternative sentences and rehabilitative programs and services for nonviolent offenders.
Education
Should be our #1 priority! I support statewide raises of no less than 5% for teachers and support staff. Fully funding two years of Community College education and programs that train for careers, should be furnished to all residents students at no tuition cost to boost economy and boost employment opportunities which in turn has the potential to reduce crime and recidivism.. This program will rapidly pay for itself by having a trained workforce ready to tackle the industries and technologies of tomorrow thus earnestly boosting the Virginia economy.
Environment
I will fully support the proposed Virginia Green New Deal. I am against the further exploitation of fossil fuel resources or infrastructure in the Commonwealth. I will also support workers training programs for new energies and technologies that will lead to good paying employment opportunities.
No to offshore oil and/or gas drilling, fracking and pipelines.
Yes to wind, solar, geothermal, tidal and other forms of clean energy.
Health Care
I will continue to work for the expansion of Medicaid access. I will work to lower cost for prescription drugs and push for better access for Virginians to mental health care.
Infrastructure
I plan to work for big increases in public transportation funding and availability.
Safety
I do believe that the 2nd Amendment is the law of the land. I also am an avid deer and turkey hunter. I do believe that we should have universal background checks for gun purchases/ownership transfers, except among family members. I also would vote to see bump stocks and noise suppressors banned from being legal in the Commonwealth.