Summary
Current Position: State Delegate for District 20 since 2020
Affiliation: Democrat
John Avoli's political career started in 1990 when John ran for Staunton City Council. He served on the council for 16 years, including 14 as Staunton's mayor.
John worked collaboratively during that time to improve life in Staunton. He worked with "great teams" of council members, city staff and numerous boards and commissions. The record of accomplishment is well-documented. Here are a few highlights of  John's work on council in Staunton:
About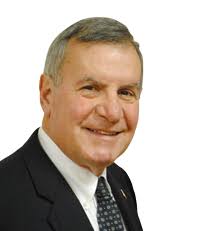 John Avoli's life story symbolizes the American Dream. Born in a mountain top village in Italy, he came to the United States at age 10, settling with his family in the small West Virginia steel mill town of Weirton.
He graduated from Madonna High School, and earned a scholarship to play football and study at the University of Richmond. After his 1974 graduation from Richmond, John began a long career in public education by becoming a teacher and football and track coach at Wilson Memorial High School in Fishersville.
He earned a master's degree in school administration from the University of Virginia in 1979, and was appointed the assistant principal of Valley Vocational Technical Center in Fishersville the same year. After four years of helping run Valley Vo-Tech and serving students in Waynesboro, Staunton and Augusta County, John was named principal of Stuarts Draft High School in 1983.
John returned to Valley Vo-Tech in 1987 as principal. He held that position until 2001. That is when John became executive director of the Frontier Culture Museum in Staunton. He held that position until his 2017 retirement.
John said his career as an educator offered the opportunity to positively influence the lives of young people. He is "in his glory" when he encounters former students who are raising their families, serving as volunteers and being productive members of the community.
His political career started in 1990 when John ran for Staunton City Council. He served on the council for 16 years, including 14 as Staunton's mayor.
John worked collaboratively during that time to improve life in Staunton. He worked with "great teams" of council members, city staff and numerous boards and commissions. The record of accomplishment is well-documented. Here are a few highlights of  John's work on council in Staunton:
EDUCATION – The renovation of the middle school and elementary schools in Staunton, and a new and expanded city library.
RECREATION – Gypsy Hill Park received several upgrades including a new gym and new athletic fields. Several other facilities in the city were renovated.
PUBLIC SAFETY – The West End Fire Station was constructed. The city also partnered with Augusta County to build Middle River Regional Jail in Verona and the regional juvenile detention home.
PUBLIC WORKS – The city upgraded a water treatment plant and improved water and sewer lines throughout Staunton. The city worked with Augusta County on a regional wastewater treatment plant and with Augusta County and Waynesboro on a regional landfill.
ECONOMIC DEVELOPMENT – The city created the Green Hills Industrial Park, and established a public-private partnership to develop the former Staunton Correctional Center.
DOWNTOWN REDEVELOPMENT – Staunton created a Virginia and National Main Street program.
During the 16 years John served on Staunton City Council, a new city parking garage was built, as was the Blackfriars Playhouse and the renovation and opening of the Stonewall Jackson Hotel and Conference Center.
A downtown "big dig" brought a major infrastructure improvement to the city of Staunton. The city also opened a new city hall and office complex and renovated the former Booker T. Washington High School. The old school became a city recreation center.
John's American Dream has offered him the chance to give back much to his community over the past four-plus decades.
Experience
Work Experience
Mayor
Staunton City Council
Principal
Valley Vo-Tech
1987 to 2001
Executive Director
Frontier Culture Museum in Staunton
2001 to 2017
Principal
Stuarts Draft High School
1983 to 1987
Assistant Principal
Valley Vocational Technical Center
1979 to 1983
Teacher and Coach
Wilson Memorial High School
Education
MA in School Education
University of Virginia
1979
BA
University of Richmond
High School Degree
Madonna High School
Offices
John Avoli For Delegate
P.O. Box 1942
Staunton, VA 24402
Phone: 540-290-1023
Web
Politics
Recent Elections
2019 State Delegate
| | | |
| --- | --- | --- |
| G. "John" Avoli (R) | 14,707 | 58.47% |
| Jennifer L. Lewis (D) | 10,408 | 41.38% |
| Write-in (Write-in) | 39 | .16% |
| TOTAL | 25,154 | |
Finances
Source: Follow the Money
Issues
Governance
Support Independent, Fair Redistricting
I believe in the importance of supporting independent and fair redistricting. Gerrymandering prevents the equitable representation of all constituents – and Virginia is no exception to this issue. Serving in public office is a privilege and not a right. Unfair redistricting for personal gain is not a philosophy that I will practice or engage in.
Democracy
Support the 2nd Amendment
As an NRA member, I strongly support the 2nd Amendment and the right to bear arms. The framers of our country had the foresight to include this provision in our constitution so that we may protect ourselves from government tyranny, as well as the ability to provide safety to our families in times of distress. This provision is especially critical given how rural our district is. I also will support legislation that results in responsible hunting, firearms training, and shooting sports.
Economy
Support Small Businesses
I am very supportive of small businesses and have firsthand experience in business practices as a result of my efforts to revitalize downtown Staunton during my time as Mayor. In order to ensure the continued success of not only downtown Staunton but also the surrounding area, I will always support fewer government regulations. The heart and soul of America is the small business. As a result, the responsibility of government should be to encourage business growth, not hinder it.
Limit Wasteful Tax Increases
I believe in limiting wasteful tax increases. Elected officials and public servants must always be fiscally responsible, as the revenue generated from taxes are funds that could have been spent by their constituents on a car payment, mortgage, or groceries. When the legislature chooses to increase taxes, they must always keep this in mind. In turn, I pledge to consider tax increases a last resort, and only an option once all other avenues have been explored and exhausted. My belief is public servants need to be stewards of their constituents hard earned money, not treat constituents' bank accounts as their own personal funds.
Education
Support Public Education
During my time as a high school principal and Director of Valley Vocational tech center, I witnessed firsthand the need for a strong skilled labor force in our society. It is my belief that as part of our public education system we must expand our workforce development programs through the community college system. While a four-year education can be beneficial for some, it is not for everyone. By expanding our vocational programs in the community colleges, we can provide a viable option for the younger generation. Training our youth who choose to work in vocational and technical trades is necessary to cultivate a workforce so that our localities can continue to prosper.
I also support the limiting of standardized testing. Too often public schools solely focus their curriculum based on students passing state-mandated tests. By doing so, education providers are short-changing our youth in their development of real world, applicable skills that they will need for the future. Not every student is the same. Some may want to be doctors or lawyers, while others may want to take over the family farm or go to trade school. As a result, we must ensure the curriculum that is being practiced in our public schools facilitates a level of education that is suitable for all students, no matter their goals.
Additionally, we must ensure that our teachers are compensated fairly for their work. Our educators are providing our youth with the foundational skills that they will utilize for the rest of their lives. As a result, we must ensure that our educators are paid a livable wage so that they may continue to do what they love, which is critical to the success of future generations of Americans.
Lastly, it is my belief that parents, not the state, should have the right to decide what is best for the education of their children. If the circumstances are right for private schooling, parochial schooling, or homeschooling, the caretakers of those children should have the ability to decide what path is best for their loved ones.
Health Care
Protect the Right to Life
I am a pro-life supporter. I believe that life begins at conception and that all life must be protected. As an educator and elected official, I have sustained that position throughout my career. As your Delegate, I will be a champion for the unborn and vote to defeat any legislation making third term abortions legal.
Address the Mental Health and Opioid Crisis
I believe that we are experiencing one of the biggest drug epidemics of our lifetime. Our proximity to I-81 and I-64 make our district ripe for the manufacturing and distribution of illegal substances. It is crucial that we address the mental health and drug crisis head on – through community policing, increased access to mental health facilities, and public education on the effects of drugs. If I am elected, I pledge to support legislation that will assist local law enforcement and mental health professionals to explore all options as to how to tackle this issue.
Make Health Insurance Affordable for All
Healthcare reform that puts patients first is one of my top priorities. We must utilize all avenues to lower the cost of health insurance. All too often do I hear horror stories of folks who have been negatively affected by the complex health insurance of today's system. As a fiscal conservative, I believe that the best ways to lower health insurance prices is for cross state, open market policies and allowing small businesses to participate in association health plans. Competition and free markets will help bring prices down while improving access to quality care.
Infrastructure
Improve Interstate 81
I-81 has become very congested and dangerous for travel and improvements to the I-81 corridor are long overdue. Unfortunately, the 2019 Legislature was unable to pass a funding proposal. Under Steve Landes's leadership, the legislature did create an Interstate 81 Corridor Improvement Fund and Interstate 81 Committee. If I am elected as your delegate, I will work with the Commonwealth Transportation Board to develop an Interstate 81 Corridor Improvement Program and make citizens aware of progress toward improvements.
Safety
Support Emergency Personnel
I believe in supporting all law enforcement, first responders, and firefighters. They need and deserve the support to effectively serve and protect our localities. We must continue to invest in their recruitment, training, and retention. I will support legislation for increases in pay and new equipment for all law enforcement, first responders, and firefighters.
Internet Service in Rural Areas
It is imperative in today's America that the rural areas of our Commonwealth have access to internet services. The lack of broadband providers in the rural areas of Augusta, Nelson and Highland Counties prevents members of our community from earning income and advancing their intellectual development. It is no secret that access to the internet can be utilized to create income via starting an online business, selling ads, or creating computer applications. These potential sources of income, in addition to traditional and established ways of earning income, can help folks elevate their standard of living. Additionally, we are doing a disservice to our youth by disallowing them access to internet services. The internet and web-based services are critical to education as well as the integration of our youth into modern society.
Support Agriculture
I am very supportive of Agriculture in the 20th District. Clean air and water, along with the success of family-owned farms, are a priority for me. These family-owned farms are the backbone of our community and it is critical that the Commonwealth of Virginia provides clarity and support when dealing with the people of these communities.
I also believe that we need to continue to develop and promote agritourism. Agritourism in Virginia is on the rise and what better District to capitalize on it than the 20th District.