Summary
Current Position: Emerita Professor of Science Education at College of William and Mary
Affiliation: Democrat
Candidate: 2019 State Delegate
Overview: N/A
Twitter
About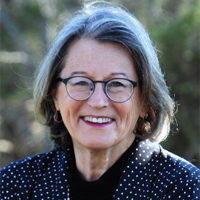 Source: Campaign page
A former Louisa County teacher and professor at The College of William & Mary, Juanita Jo Matkins believes all Virginians deserve a fair chance. Juanita Jo has lived in the heart of the 56th District for much of her life, educating its young people and serving her community through her church and various volunteer organizations. She is committed to advocating for her neighbors in Richmond to ensure our state legislature serves the interests of every Virginian.
Growing up on a Greensboro, North Carolina tobacco farm, Juanita Jo learned the value of hard work and recognized the deep-seated inequality in her community. As a youngster she was inspired by civil rights activists who protested segregation at the Woolworth lunch counter just a few miles from her home.
The first person in her family to attend college, Juanita Jo enrolled at Towson State College (now Towson University), earning a Bachelor's degree in Theater Arts. She constructed costumes for the school's theater department to help pay tuition and became a campus leader in the budding women's rights movement.
Juanita Jo moved to Louisa County in the late 1960s to work on her family's small horse farm. She trained and showed quarter horses as part of the farm's breeding operation, reconnecting with her rural roots.
Always passionate about education, Juanita Jo began teaching elementary school in the early 1970s, first at Piedmont Christian School and later in Louisa County Public Schools. During her nearly 20-year career, she educated a generation of Louisa's youth. In 1995. Juanita Jo earned the Presidential Award for Excellence in Science and Mathematics Teaching.
Juanita Jo completed a Doctorate in Education at the University of Virginia in 1996 with a dissertation focusing on characteristics of women scientists. She served on the education faculty at UVa and George Mason University before earning a professorship at The College of William & Mary.
During her decade-long tenure in Williamsburg, Juanita Jo trained science teachers and administered millions of dollars in grant-funded projects. She retired from William & Mary as a full professor in 2015. Juanita Jo continues to serve as chair of the Virginia Association of Science Teachers' advocacy committee, which lobbies for improvements in K-12 science education.
Even as she taught at three of Virginia's distinguished public universities, Juanita Jo remained rooted in her beloved Louisa County. She is a member of the Louisa NAACP, sings in the county's Spirit of Truth Gospel Choir, and is a trustee and organist at Yanceyville Christian Church. Juanita Jo's commitment to fairness and a vibrant democracy inspired her to co-found Spread The Vote Piedmont, a local chapter of a national nonprofit that helps people overcome the obstacles to obtaining government-issued IDs for voting and to access other opportunities and services.
Juanita Jo and her husband, Don Short, former Louisa Commonwealth's Attorney, live in Yanceyville in southern Louisa County. They have one son, Andrew, a 2002 graduate of Louisa County High School.
Experience
Work Experience
Education
Web
Issues
Governance
Virginia needs responsive government that serves all its citizens, not just a select few. Large corporations too often get their way at the expense of people in small communities like Louisa and Goochland. In Richmond, Juanita Jo will fight for her neighbors and carry our concerns to the House floor. That's why she's refusing campaign donations from large corporations and regulated monopoly utilities like Dominion Energy. Juanita Jo understands that politics isn't so much about left versus right but big versus small. She'll stand up to corporate lobbyists and demand that your voice is heard.
Civil Rights
Virginia is the cradle of American democracy. Yet, our commonwealth continues to place burdensome restrictions on access to the ballot box. Juanita Jo believes Virginia will be stronger when all citizens vote. She'll fight for automatic voter registration, no-excuse early and absentee voting, and a repeal of the discriminatory voter ID law. As a volunteer who registers voters and assists with restoration of voting rights, Juanita Jo believes the right to vote should be constitutionally guaranteed to every citizen 18 and over. She will fight to end felony disenfranchisement, a relic of the Jim Crow era.
Our criminal justice system locks up too many people and for far too long. Juanita Jo believes in sensible criminal justice reforms, including legalizing marijuana, raising the felony larceny threshold, and providing treatment rather than incarceration for people with mental health and substance abuse issues.
Juanita Jo believes that all Virginians deserve a fair chance. She supports ratifying the Equal Rights Amendment and barring discrimination on the basis of sexual orientation and gender identity. She is determined to continue the fight for racial justice to ensure that everyone shares in the American dream.
Education
Our children deserve strong public schools that prepare them for a dynamic economy. Juanita Jo will fight to fully fund public education from preschool through college. She will work to expand career and technical training and to raise teacher pay. As a former teacher and science education professor, Juanita Jo is committed to strengthening STEM curricula and creating additional paths to success to ensure that our students have the tools they need for the 21st century.
Environment
Dependence on fossil fuels is a horse-and-buggy solution to 21st century needs. As a former science teacher, Juanita Jo understands that expanding green energy, including wind and solar power, is critical to fighting climate change. In Richmond, she'll advocate for grants and tax credits so homeowners can take advantage of clean energy advances. She'll push to expand job training in wind and solar installation for our students and enhance climate science curricula.
Health Care
Every citizen should be able to go to the doctor and access quality, affordable health services. Juanita Jo believes that such services should include care for reproductive health, mental health, and substance abuse. Juanita Jo supports Medicaid expansion and will fight to strengthen and protect it. She's committed to standing up to big pharmaceutical companies by refusing their campaign contributions and finding a way to put an end to the skyrocketing prices of insulin and other prescription drugs.
Infrastructure
As a Louisa County resident, Juanita Jo knows firsthand the difficulties rural people face connecting to the internet and accessing other technology. Investing in broadband infrastructure is essential to sustaining vibrant communities and giving all Virginians a fair shot at participating in the 21st century economy. Broadband infrastructure enables people to work from home and access learning opportunities, and it helps small businesses thrive. Juanita Jo will fight to expand broadband infrastructure for her neighbors and people across the 56th District.