Summary
Current Position: State Delegate for VA House District 85 since 2022
Affiliation: Republican
Karen founded and developed Heritage Woodworks Inc., a highly successful custom cabinet manufacturing facility, which has spawned several growing Virginia Beach businesses.
Karen knows how to make businesses grow. She knows what it's like to be an employer and an employee.
After selling Heritage Woodworks, Karen devoted herself to community service.  She chose to volunteer as a counselor for local crisis pregnancy centers, where her mother had been a volunteer.
When Karen's business acumen was discovered, she was asked to join the staff as manager.  While she streamlined the business operations and improved patient care, Karen continued to serve as counselor.
Source: Campaign page
Twitter
About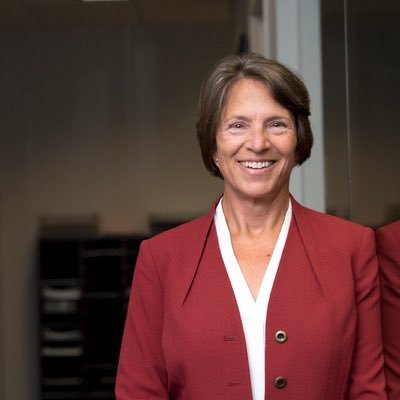 Source: Campaign page
As a parent, Karen has experience with public, private and homeschooling.  Karen was one of the first homeschoolers in Virginia with Home Educators Association of Virginia (HEAV).
Both of her children attended universities and graduated with honors.
Karen is not a politician.  She has real world experience in creating jobs and solving problems.  She has demonstrated a deep compassion for the most vulnerable in our community.  Karen always exceeds expectations. Karen gets things done.
Contact
Legislative Assistant : Jacob Carasella
Administrative Assistant During Session : Christopher Russell
Email:
Offices
Capitol Office
E425
Phone: (804) 698-1085
District Office
P.O. Box 62945
Virginia Beach, VA 23466
Phone: (757) 598-1733
Web
Government Page, Campaign Site, Twitter, LinkedIn
Politics
Source: Campaign
Committee Membership
Education
Privileges and Elections
Communications, Technology and Innovation
Subcommittee Membership
Education – Higher Education Subcommittee
Privileges and Elections – Subcommittee #1
Privileges and Elections – Subcommittee # 3
Communications, Technology and Innovation – Communications Subcommittee
Issues
Source: Campaign page
Protecting Education
In the 2020 session of the General Assembly, several new laws passed that pose direct dangers to students and teachers in our public schools.  Karen raised awareness of several of these bills.  As Delegate of the 85th, she will diligently work to return the focus our schools to measurable academic instruction, and to assure a safe environment for every student and teacher.
In the 2021 Session of the General Assembly, a constitutional amendment was proposed to remove the Virginia Department of Education from oversight by the General Assembly.  As a Delegate, Karen would oppose this amendment in the 2022 Session.  The mission of the VDOE is to "prepare students to succeed in postsecondary education and the workplace, and to become engaged and enlightened citizens."  While the mission is admirable and challenging, the oversight of the elected legislators, must continue.  Parents do not want unelected VDOE employees making critical decisions without oversight by the elected officials.
Protecting Businesses
As a small business owner, Karen understands the importance of defending Virginia's Right to Work status.  Being a Right to Work state is the primary factor in being considered a business-friendly state; losing the Right to Work protection will be devastating to our business community.
As your Delegate, Karen will encourage discussion with business stakeholders when any new legislation or regulations are being considered, to understand and consider the impact of proposed changes.  The General Assembly must work with our business community, to make decisions that will Restore Virginia.
Karen opposes the recent mantra of tax and spend. Government should seek every opportunity to cut waste, fraud and abuse before raising taxes.  Small businesses must be protected against unneccessary burdens placed by taxes, as small business drives the economy of Virginia.
Public Safety
Efforts to defund our law enforcement officers are counterproductive to solving the issues we face as a society.  In Virginia Beach, we are fortunate to have a top-notch police department that is far ahead of cities our size throughout the country.  While crime rose in 2020, Virginia Beach still remains a leader in public safety.  This is attributed to the noble men and women in law enforcement that put their lives on the line to keep us safe.  As your Delegate, Karen will support modest pay increases on par with the increased cost of living for members of law enforcement.
Human Trafficking
In 2020, there were over 100 human trafficking cases reported to the National Human Trafficking Resource Center hotline that mentioned Virginia.  Human trafficking is an issue that must receive further attention in Virginia as victims often go unheard.  Victims of human trafficking are often our youth, or those living in poverty or oppressive situations, and we must work with law enforcement and community groups to stop these violations of human decency.
Health Care
No person should be denied coverage due to a pre-existing condition.  Virginia's healthcare system requires substantial reforms to reach where we should be.  It is imperative that healthcare continues to adapt to involve telemedicine and more over the counter treatments. Virginia continues to lack the resources to improve care in the field of mental health and treatment programs.  Karen is well versed and experienced in the field of healthcare as she is a nationally renowned expert in ensuring the privacy and safety of patients through her business, Cyber Tygr.
Equality of Women
Karen served as a counselor for women in crisis situations, facing critical decisions.  The 2020 General Assembly lowered the basic health and safety standards that abortion facilities must meet, and removed requirements of informed consent from these vulnerable women.  These medical service providers are no longer required to provide information which would be required for any other medical procedure.  The current delegate voted in favor of these changes.  As Delegate, Karen will fight to reinstate these protections for women.
College Access and Affordability
The price of higher education is rocketing out of control, and out of reach for too many Virginia Beach families.  As your Delegate, Karen will fight to have fiscally responsible initiatives implemented in our institutes of higher learning.  State funded institutions should be focused on the implementation of virtual learning when available.  Our community college system is a great resource for those who seek to enter higher education.
Workforce Training and Skilled Trades
Our workforce is in need of those with skilled trades such as electricians, weldors and HVAC experts. These skilled positions allow for great wages and an ability to start one's own company.  As Karen started her first business in her garage and grew the company into a custom manufacturing facilty in Suffolk, she appreciates the need for people in skilled trades.
Environment
Clean air and water is the foundation of a healthy planet and natural world.  As your Delegate, Karen will stand up to those who pollute our Chesapeake Bay and Rivers.  It is critical that Virginia works to restore the health of the Chesapeake Bay oyster population.  Oysters not only act as an organic water filter, but serve as an economic boon for our economy.
Constitutional Power
Our founding fathers understood the need for checks and balances to control power in the federal government.  Governor Northam has shown we must apply that principle to the Governorship.  As Delegate, Karen will join the ongoing battle to restrict the Emergency Powers of the Governor.