Summary
Current Position: State Delegate since 2018
Affiliation: Democrat
As a local community leader and a mom,  Karrie Delaney is dedicated to bringing innovative economic growth, world-class education, and healthcare for all to Northern Virginia."
Karrie Delaney has always been committed to strengthening the community for everyone.
The daughter of a U.S. Army veteran, Karrie saw firsthand the importance of supporting our returning heroes. Her dad came home from Korea in the late 1950's to get his GED and a good-paying job in a VA Hospital.
Featured video: This interview was conducted by Kerrie Thompson at the Sherwood Community Center in Fairfax City during the LWV-Fairfax Redistricting Forum on Nov. 17, 2019. Original interview recording has not been edited in any way.
About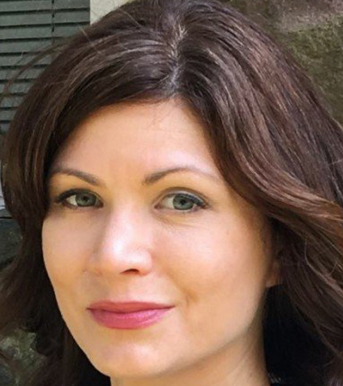 Source: Campaign page
Submitted by James Villarrubia on February 19, 2017
As a local community leader and a mom,  I'm dedicated to bringing innovative economic growth, world-class education, and healthcare for all to Northern Virginia."
– Karrie Delaney
Karrie Delaney has always been committed to strengthening the community for everyone.
The daughter of a U.S. Army veteran, Karrie saw firsthand the importance of supporting our returning heroes. Her dad came home from Korea in the late 1950's to get his GED and a good-paying job in a VA Hospital.
After college, she worked at a group home for foster children, helping kids move out into the world with real-life skills. She saw firsthand how state policy can affect the lives of vulnerable children.
Karrie also volunteered as a sexual assault counselor and became Board President of her county's crisis counseling organization, after being appointed and serving on the West Melbourne City Council. Because of her deep involvement in the community and working with people at a crossroads in their life, she was hired by a Republican States Attorney's office to work with juvenile offenders, teaching them life skills and how to make restitution to their victims.
After moving to Northern Virginia, Karrie became the Communications Director for Shared Hope International, a non-profit dedicated to ending sex trafficking. There, she took her community engagement to new levels, working with local communities and international NGOs to end the brutal abuse of women around the globe.
After leaving Shared Hope to focus on raising her family, Karrie has since started her own small consulting firm and gotten even more involved in local Fairfax issues. Republican County Supervisor Michael Frey appointed Karrie to be a member and later a chair to the Fairfax County Citizen Corps Council, which focuses on emergency preparedness. She was also appointed to the Fairfax County Library Board of Trustees, where she eventually served as Chair.
Karrie was elected to represent the people of Virginia's 67th District in November of 2017; where she stands up for our Northern Virginia values, put aside the political games, and bring about real solutions for our community.
Karrie and her husband, Patrick, met in college and have been together ever since. They live in Fairfax and are the proud parents of Kaitlyn and Ethan.
Experience
Work Experience
Education
BA, Psychology
University of South Florida
2019 to 2007
Awards
Sully Community Champion (2017)
Personal
Birth Year: 1978
Place of Birth: Tampa, FL
Gender: Female
Race(s): Caucasian
Religion: Catholic
Spouse: William Patrick Delaney (Patrick)
Children: Kaitlyn and Ethan Delaney
Membership & Affiliation: Fairfax County Democratic Committee
Sully Democratic Committee
Virginia Commission on Youth
Fairfax County Library Board
Contact
Legislative Assistant: Denver Supinger
Administrative Assistant During Session: Marty Moore
Email:
Offices
Capitol Office
Pocahontas Building
900 E. Main St,
Richmond, Virginia 23219
Phone: (804) 698-1067
District Office
P.O. Box 231023
Centreville, VA 20120
Phone: (703) 996-9415
Web
Government Page, Campaign Site, Twitter, Facebook
Politics
Recent Elections
2019 State DelegateArray
| | | |
| --- | --- | --- |
| Karrie K. Delaney (D) | 16,859 | 89.34% |
| Write-In (Write-in) | 2,011 | 10.66% |
| TOTAL | 18,870 | |
2017 State DelegateArray
| | | |
| --- | --- | --- |
| Karrie Delaney (D) | 17,036 | 57.9% |
| James Mark Lemunyon (R) | 12,365 | 42.0% |
| Write In (Write-in) | 42 | 0.1% |
| TOTAL | 29,443 | |
Source: Virginia Legislative Information System
Finances
DELANEY, KARRIE K has run in 2 races for public office, winning 2 of them. The candidate has raised a total of $1,008,040
Source: Follow the Money
Committees
Committees
Health, Welfare and Institutions Transportation
Transportation
Subcommittees
Health, Welfare and Institutions – Subcommittee #1
Transportation – Subcommittee #3
Transportation – Subcommittee #4
Appointments
House Health Welfare and Institutions
House Transportation
Public Private Partnership Advisory Commission
Voting Record
See: Vote Smart
New Legislation
Source: Virginia Legislative Information System
Issues
Civil Rights
Women's Equality
Karrie is determined to end the wage gap and will fight to ensure all women receive equal pay for equal work and that pregnant women are not discriminated against. Karrie will fight for paid family leave and paid sick leave so working people can take paid time off to care for a newborn, recover from an illness, or care for a sick family member.
Economy
Jobs & the Local Economy
Karrie's top priority is to grow our economy by supporting innovative economic development to create good-paying, local jobs. Northern Virginia is a technological hub and Karrie is dedicated to investing in the people of Northern Virginia to ensure we harness all of the resources available to grow our local economy. That is why Karrie was appointed by Democrats and Republicans as Chair of the Fairfax County Library Board, where she is currently leading the charge to provide small businesses and entrepreneurs with access to 3-D printers, and everyone the opportunity to test prototypes that can launch new businesses.
Education
As the mother of a 7-year-old and 4-year-old as well as a member and past vice president of her daughter's PTA, Karrie is running to protect and improve our public schools in Northern Virginia. For far too long Richmond has taken advantage of Northern Virginia as an unlimited funding source for the rest of the Commonwealth.Karrie is dedicated to bringing home our fair share of education funding to ensure our children are receiving a world class education. That starts by recruiting the most talented teachers, providing top-notch resources and supplies to classrooms, and investing in our public education system to lower class sizes across Northern Virginia. This also means investing in Full-Day Kindergarten for all children because numerous studies show the positive affect an early start to education can have on a child's overall educational success.
Environment
Energy and the Environment
Karrie believes the technology corridor in Northern Virginia provides a unique opportunity to become a central hub for energy independence that is also environmentally friendly. Karrie is dedicated to bringing together all the necessary partners to begin Virginia's responsible transition, of both the workforce and energy partners, towards 21st Century Clean Energy.
Health Care
Health and Human Service
This year our local communities are especially vulnerable to the erratic whims of President Trump, and his attacks on critical services like health care. Our state legislature is the last line of defense and Karrie is dedicated to leading that defense and protecting the people of Virginia. That starts by expanding our Medicaid coverage, which in the 2017 legislative session would have provided an additional 400,000 Virginians with access to affordable health care, as well as 33,000 new jobs and an annual $73,000 savings in the state budget, if it passed. Not only is it good for our economy, but it is good for the overall health of our community.Additionally, as a former sexual assault crisis counselor, Karrie also knows firsthand the importance of women having the right to make their own healthcare decisions. That is why she is determined to stand up and protect funding for clinics that provide lifesaving cancer screenings for women.
Infrastructure
Improving Transportation
Transportation and traffic is a crucial issue in Northern Virginia that Richmond has neglected to address with anything more than "band-aid" fixes to get re-elected. That is why Karrie is dedicated to bringing together Republicans and Democrats to find long-range, comprehensive solutions that will ease traffic congestion. We can achieve this by investing in cleanly and efficiently widening I-66, fixing and expanding metro, and exploring new innovative solutions that can ease congestion for an ever-growing Northern Virginia population over the coming years and decades
Social Security
Virginia Seniors
Karrie knows that Virginia's seniors have given countless years to making our communities a better place to live in. That's why Karrie is dedicated to standing up and being an advocate for Northern Virginia Seniors in the General Assembly by making sure those who commit fraud against them are prosecuted.
Veterans
As the daughter of a U.S. Army Veteran who worked in the VA Hospital for 30 Years, Karrie has seen firsthand the needs of our Veteran community, and is dedicated to fulfilling our commitment to the men and women who have bravely served our country and fought for our freedom. Karrie will fight to ensure all Veterans receive access to the best health care, benefits, housing, and high-quality jobs trainings to help rejoin the civil workforce.
Protecting Our Community
Karrie is a strong proponent of responsible gun ownership and commonsense gun laws that keep guns off school campuses, expand background checks, and close the gun-show loophole. This will result in keeping weapons out of the hands of the domestic abusers and the dangerously-mentally ill to make our communities safer.
News
News Posts
DELEGATE DELANEY SPEAKS UP FOR SEXUAL ASSAULT VICTIMS
May 23, 2019
Karrie K. Delaney, a Democrat, represents part of Fairfax County in the Virginia House.
I spent several years working as a rape crisis counselor and sat bedside with victims of sexual assault in emergency rooms, advocating for survivors as they underwent the rape-kit exam and police questioning. The process demoralized some sexual assault survivors, even in the first hours after their trauma, creating yet another barrier to justice. As an advocate, I sat ready to intervene when the line of questioning devolved to "How many drinks did you have?" or "Why were you out so late?" I was prepared to inject and bring attention to how such inquiries questioned the validity of the survivor's trauma.
Now, as a delegate in the Virginia House, I have supported measures that would empower victims by allowing them to come forward about assault. This legislative session, I passed a bill that closes a sexual-predator loophole by prohibiting employment nondisclosure agreements from silencing accusations of sexual assault. This would allow victims of sexual assault to regain their voice and come forward with their truth.
As our nation has been exposed to very public allegations of sexual assault, there has been a schism between those who call for due process for the accused and those who call for the accuser to be believed. Living in a time when the hashtag #IBelieveWomen is used to show support for victims of sexual assaults, these narratives are met with great dissonance between what due process is and what it looks like through the public lens.
Believing survivors is what guarantees due process. Far too often, I have seen the default skepticism with which victims of sexual assault are met and how detrimental that disbelief is to their will to come forward.
The moment you look in someone's eyes and say "I believe you" might be the first time a survivor feels that her pursuit of justice is viable. Two-thirds of sexual assault victims never report their assault to the police. Coming forward and asserting a claim of sexual assault require tremendous bravery. Survivors of assault are far too often met with doubt and suspicion, making them feel as if justice is inaccessible and would bring about more conflicts than resolutions.
In the United States, people are supposed to be innocent until proved guilty. Yet we often fail to apply this same value and courtesy to those with claims of sexual assault. In doing so, we fail to recognize that believing victims does not exist in lieu of due process but ensures its accessibility. Believing that survivors are telling the truth until proven otherwise is the other side of the due-process coin.
Now a member of the Virginia General Assembly, I'm more committed than ever to standing up for women, victims of violent acts and our most vulnerable populations.
Survivors can be silenced in endless ways. My legislation is one way to give a voice to survivors, especially those who may not wish to pursue criminal charges or a settlement agreement but just raise the alarm. For example, this legislation would allow survivors to speak about abuse they endured from their employer, bringing to light their true intentions or warning others about the risks they pose. Sadly, there are still many reasons survivors remain silent, and most of these reasons are beyond our ability to legislate. These barriers are based on how our society tends to respond to claims of rape and sexual assault. Amid the shame and embarrassment that so often accompany such heinous acts, survivors are faced with the looming question, "Will anyone even believe me?"
Believing survivors while also calling for due process are not contradictory elements; rather, these are complementary necessities. As we continue to hear allegations of abuse, we must remove the blockades to justice. We must allow both parties to have their cases heard, thus allowing justice to be properly delivered and served.
As public conversations about sexual assault continue, I remind survivors that they have a community of support in the commonwealth. If you would like to talk to an advocate and ally, please reach out to the Virginia Sexual and
Upcoming Events
June office hours
When: June 10, 2019 6:00 pm
Where: Chantilly Regional Library
Who: District 67 Constituents
Delegate Delaney invites you to meet with her on June 10th from 6:00 – 8:00 pm at Chantilly Regional Library for her monthly office hours. Office hours will allow constituents of the 67th District to express their concerns or comments on what's happening at the state level and within the district.
To ensure that Delegate Delaney is able to see everyone, it is asked that you sign-up for a time slot at https://www.signupgenius.com/go/20f0e45adad29aafd0-delegate15.
If you are having difficulties signing up or are not able to attend and still wish to share your concerns and comments, please contact Delegate Delaney's office at 703-996-9415 or DelKDelaney@house.virginia.gov.
Twitter
Videos
Interviews
Interview with Delegate Delaney
Other Videos
VA Report – Delegate Karrie Delaney March 2018
Reston Channel 28 Comcast
Published on March 13, 2018
By: Reston Channel 28 Comcast
Karrie Delaney for Delegate – NOW HIRING
Karrie Delaney for Delegate
Published on October 10, 2017
By: Karrie Delaney for Delegate
Karrie Delaney has dedicated her life to public service, and putting people before politics. Now she is running for Delegate in Virginia's 67th House District to rise above the partisan politics and find real solutions to make Northern Virginia the best place to live, raise a family, and start a business.