Summary
Current Position: Retired
Affiliation: None
Candidate: 2019 State Delegate
Overview: N/A
About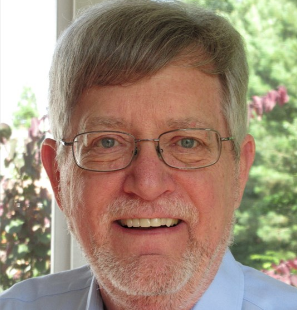 Source: Campaign page
Larry Haake grew up in Richmond and graduated from Thomas Jefferson High School in 1969. He served as Captain of the Thomas Jefferson Cadet Corps Band.
Larry worked in local government for 38 years – City of Richmond Police and Chesterfield County General Registrar/Director of Elections. He knows that the needs and problems of cities and counties are different. He also knows that the state legislature isn't always right, even though they think so.
Larry retired in 2017 and is currently very active in various music groups playing tuba. In June of 2019 Larry's tuba quartet participated in the Richmond Symphony Orchestra's Music Marathon, where thousands of dollars were raised in support of the Richmond Symphony.
Working in government for practically all of his work life, Larry has usually had to be openly apolitical. Despite that, his work history will show a conservative approach to issues and a belief that is driven by the rule of law. He has always tried to do what is best for people and to practice fiscal responsibility and limited government.
Larry Haake is the Independent Candidate for the 63rdDistrict of the Virginia House of Delegates.
Running as an Independent means he is not tethered to any party's "marching orders" and can concentrate on representing people, not a political party's interests. Larry welcomes support from republicans, democrats, and independents – especially those who are fed-up with politics as usual.
Web
Issues
Source: Campaign page
Representation is the issue. The current delegate has done nothing to help the people in the District, especially Petersburg. New constituents in Chesterfield have nothing to look forward to and those in Petersburg and Dinwiddie can expect the same old, same old.
This campaign is not about party-politics or race or gender. This campaign is about good old-fashioned representation of the people and working in government to improve the lives of the people in their world.
With 38 years experience in local government, Larry Haake is the best choice for delegate. Larry knows the workings of local and state government and understands the different needs of cities and counties.
It is time for a change. Why not take a chance for two-years and see what happens? Consider, are you better off now than you were two years ago? Four years ago? What have you to lose?