Summary
Current Position: State Delegate since 2010
Affiliation: Democrat
Overview: N/A
About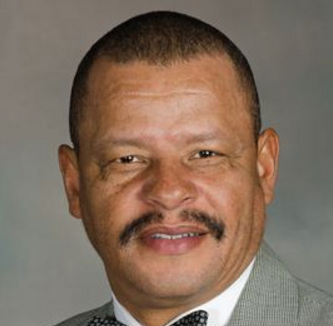 Source: Campaign page
Delegate Luke Torian was elected to the Virginia House of Delegates, 52nd District, in 2009. He serves a constituency of approximately 99,000 citizens in Prince William County.
Delegate Torian serves on the following committees: Appropriations, Rules and General Laws.
Delegate Luke Torian is a community leader in Prince William County. He has played a major role in several organizations including Action in Community Through Service (ACTS), an organization designed to alleviate hunger, homelessness, and domestic violence in the community. He is one of the founders of Virginians Organized for Interfaith Community Engagement (VOICE), an organization dedicated to making change on social justice issues. He also served on the Cardinal Bank Advisory Board from 2000 to 2003.
Delegate Torian earned his Bachelor of Arts degree in Political Science from Winston-Salem State University. He then continued his education by pursuing graduate studies at the Southeastern Baptist Theological Seminary, then earning a Masters of Divinity degree from the School of Theology at Virginia Union University. In 1987, Delegate Torian earned a Doctorate of Ministry Degree from the School of Divinity at Howard University.
In 1997, he received the Prince William County Human Rights Commission Award for facilitating The Color of Fear, a dialogue on race relations. Delegate Torian has received Omega Psi Phi Fraternity, Inc.'s Citizen of The Year Award on two occasions. In 2003, Dr. John Maxwell, a renowned expert in leadership development, selected Delegate Torian as one of 50 leaders from across the country to participate in a special leadership institute in Atlanta, GA.
Delegate Torian has served as the Pastor of First Mount Zion Baptist Church in Dumfries for 23 years. He lives in Woodbridge with his wife Clarice. They are the proud parents of one daughter, Constance.
Experience
Work Experience
Pastor
First Mount Zion Baptist Church in Dumfries
1996 to present
Education
BA, Political Science
Winston-Salem State University
2019 to present
Masters of Divinity
School of Theology at Virginia Union University
2019 to present
Doctorate of Ministry Degree
School of Divinity at Howard University
2019 to 1987
Personal
Birth Year: 1958
Place of Birth: Roxboro, NC
Gender: Male
Race(s): African American
Religion: Christian/Protestant
Spouse: Clarice Jones
Children: Constance A.
Membership & Affiliation: First Mount Zion Baptist Church
Omega Psi Phi Fraternity, Inc.
Prince William Ministerial Association
Virginians Organized for Interfaith Community Engagement
Contact
Legislative Assistant: Phil Newell, Director of Legislative Affairs
Administrative Assistant During Session: Claire Martin
Email:
Offices
Capitol Office
Pocahontas Building
900 E. Main St,
Richmond, Virginia 23219
Phone: (804) 698-1052
District Office
4222 Fortuna Plaza, Suite 659
Dumfries, VA 22025
Phone: (703) 785-2224
Web
Government Page, Campaign Site, Facebook, Instagram, Twitter
Politics
Source: Wikipedia
Luke Torian was born in Roxboro, North Carolina. He received a B.A. degree in political science from Winston-Salem State University in 1980. Training to become a Baptist minister, he received a master's degree in divinity in 1984 from the School of Theology at Virginia Union University, and a doctorate in ministry from the Howard University School of Divinity in 1987.Torian worked for the Fellowship of Christian Athletes for eight years. He was pastor of Gilfield Baptist Church in Charles City County, Virginia 1990–1995. Since then, he has been pastor of First Mount Zion Baptist Church in Dumfries.
Recent Elections
2019 State DelegateArray
| | | |
| --- | --- | --- |
| Luke E. Torian (D) | 11,554 | 73.02% |
| Maria E. Martin (R) | 4,208 | 26.60% |
| Write-In () | 60 | 0.38% |
| TOTAL | 15,822 | |
2017 State DelegateArray
| | | |
| --- | --- | --- |
| Luke Torian (D) | 14,830 | 93.5% |
| Write In (Write-in) | 1,035 | 6.5% |
| TOTAL | 15,865 | |
2015 State DelegateArray
| | | |
| --- | --- | --- |
| Luke Torian (D) | 7,688 | 95.2% |
| Write In (Write-in) | 389 | 4.8% |
| TOTAL | 8,077 | |
Source: Virginia Legislative Information System
Finances
TORIAN, LUKE E has run in 6 races for public office, winning 6 of them. The candidate has raised a total of $918,879.
Source: Follow the Money
Committees
Delegation
Chair, Appropriations – General Government and Capital Outlay Subcommittee
Committees
Appropriations
Rules
General Laws
Subcommittees
Appropriations – General Government and Capital Outlay Subcommittee
Appropriations – Higher Education Subcommittee
Appropriations – Transportation Subcommittee
Appropriations – Special Subcommittee on Amazon
General Laws – Subcommittee #3
Rules – Subcommittee #1
Rules – Joint Rules
Appointments
Appropriations – Higher Education Subcommittee
Brown v. Board of Education Scholarship Committee
Chesapeake Subcommittee
Civic Education, Commission on
Freedom of Information Advisory Council
Governor's Advisory Council on Revenue Estimates
House Appropriations
House General Laws
House Rules
Infrastructure and Security Subcommittee
Joint Rules
Virginia Preschool Initiative, Joint Subcommittee
Water Commission, State
Voting Record
See: Vote Smart
New Legislation
Chief Patron
Chief Co-Patron
Co-Patron
Proposed Budget Amendments
Source: Ballotpedia
News
News Posts
Members of the General Assembly reconvened this week for a brief veto session that concluded the 2019 session. Many significant amendments and vetoes from Governor Northam were considered.
Budget Amendments
The House approved the Governor's amendments to the budget that included an initiative to add $4 million to the affordable housing trust fund.
As a result of the activism led by a broad coalition of advocacy organizations, the Governor included an amendment in the budget that directed the DMV to restore drivers licenses to more than 600,000 Virginians whose driving privileges were revoked after their failure to pay court fines and fees. This action will allow these citizens to drive to work, and earn an income that will enable them to satisfy their court requirements.
Governor Northam also introduced a set of budget amendments that impact trucking and the use of Virginia's Interstate highways. These amendments include funding for improvements to Interstate 81, and imposing a 2.1 percent regional gas tax in five western Virginia counties instead of settling on the tolls proposed for Interstate 81. I look forward to this directly benefiting Prince William County since it should entice interstate truck traffic to use I-81 instead of the congested I-95 corridor.
Furthermore, our regional partners successfully advocated for the Northern Virginia Transportation Authority to receive $20 million in additional revenue and for $ 39 million to be spent on the I-95 corridor.

Legislative Update
Governor Northam attempted to amend legislation that would ban hand-held cellphone use while driving. During this and previous sessions, I have supported efforts to pass this bill which could ultimately reduce accidents and deaths related to distracted driving. Unfortunately, the Governor's amendments failed in the House, and hands-free legislation did not pass again this year.
I am pleased to share that the Governor has signed HB 2685, which extends the benefits of the Virginia Military Survivors and Dependents Education Program to the spouse or child of a veteran with a 90% service-related injury. Earlier this year, my resolution HJ 674 passed. This study will examine exempting military retirement income from state income tax.
I was the patron of HB 2474 which was passed and signed by the Governor. HB 2474 requires the Department of Medical Assistance Services (DMAS) to provide an annual report to the General Assembly indicating instances of non-compliance with long term care applications. Dumfries Town Council-member Cyndy Neville requested this bill legislation after her mother failed to receive timely medical assistance from DMAS.
I am pleased to inform you that the Governor also signed HB 2670 which amends the Town of Dumfries Charter and enables town council elections to be conducted in November (instead of May) to increase voter turnout.
Please feel free to contact me with any further questions or concerns. I can be reached by e-mail at info@delegatetorian.comor at my District office number (703)-785-2224
Twitter
Videos
Speeches
Introduction of NCBW and Black History Month Speech
Luke Torian
Published on February 4, 2016
By: Luke Torian