Top News
Prince William County Delegate Luke Torian, chair of the House Appropriations Committee and a member of the Virginia Legislative Black Caucus, and Fairfax Sen. Janet Howell, chair of the Senate Finance Committee, expressed delight at the heightened funding for the state's rental relief initiative.
"This program has been critical to addressing and preventing evictions for thousands of Virginians," Delegate Torian stated.
The extra funding for eviction relief arrives as a new law the General Assembly passed and the governor signed begins to take effect that bars landlords from evicting tenants they have not been informed of rental relief programs and provided assistance in applying for such help.
"I didn't want the bill killed," Torian said in an interview after the vote. "People have just got to understand that we need to give retirement opportunities to everyone. We can't allow people to continue being in a disadvantaged position."
The legislation is the culmination of multiple studies of how to encourage people to save for their retirement. Virginia529 led the last study, which reported to the General Assembly in December that 1.2 million working Virginians, or 45% of the work force, lack access to a retirement savings plan at their jobs. Black, Hispanic and Asian workers, and women have disproportionately less access than others, it said.
Torian's legislation would allow Virginia to approve a treasury loan of up to $2 million a year to establish the program, with the expectation that it would break even in 10 years. Eligible businesses would have to offer the option but would not contribute to an employee's IRA account. Employees could opt out of the program, control how much they contribute monthly and carry their IRA with them if they changed jobs.
In an interview on Thursday, House Appropriations Committee Chairman Del. Luke Torian (D-Prince William) didn't take a firm stance on the idea.
"You just have to weigh the risks. I'm not saying I'm opposed but I'm open to the discussion," Torian said.
The push from the Senate comes as Gov. Northam calls on school districts to open their doors even sooner. At a press conference last week, he urged localities to begin offering in-person learning options by March 15.
"This budget's first goal is to help pave Virginia's way out of the pandemic, fully funding vaccine distribution efforts," House Appropriations Chairman Luke Torian, D-Prince William, told the House.
"It will foster financial security for all Virginia families through a redoubled emphasis on workers' rights, much-deserved pay raises, and paid sick leave for our front-line workforce," Torian said. "It will protect our public schools from lost funding resulting from COVID-19 and maintain affordable access to our colleges and universities."
Debate was much more partisan in the House than in the Senate. The House voted down more than a dozen objections to budget amendments recommended by the committee, including funding to support pending legislative initiatives to legalize marijuana, expunge criminal records for minor offenses, end mandatory-minimum sentences for a variety of offenses and require five days of paid sick leave for essential employees, including home health workers paid through the state's Medicaid program.
Summary
Current Position: State Delegate for District 52 since 2010
Affiliation: Democrat
Overview: N/A
About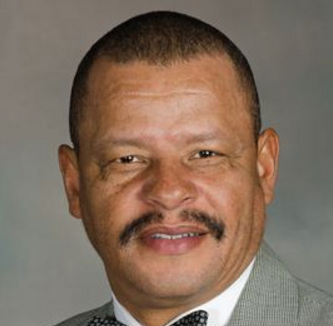 Source: Campaign page
Delegate Luke Torian was elected to the Virginia House of Delegates, 52nd District, in 2009. He serves a constituency of approximately 99,000 citizens in Prince William County.
Delegate Torian serves on the following committees: Appropriations, Rules and General Laws.
Delegate Luke Torian is a community leader in Prince William County. He has played a major role in several organizations including Action in Community Through Service (ACTS), an organization designed to alleviate hunger, homelessness, and domestic violence in the community. He is one of the founders of Virginians Organized for Interfaith Community Engagement (VOICE), an organization dedicated to making change on social justice issues. He also served on the Cardinal Bank Advisory Board from 2000 to 2003.
Delegate Torian earned his Bachelor of Arts degree in Political Science from Winston-Salem State University. He then continued his education by pursuing graduate studies at the Southeastern Baptist Theological Seminary, then earning a Masters of Divinity degree from the School of Theology at Virginia Union University. In 1987, Delegate Torian earned a Doctorate of Ministry Degree from the School of Divinity at Howard University.
In 1997, he received the Prince William County Human Rights Commission Award for facilitating The Color of Fear, a dialogue on race relations. Delegate Torian has received Omega Psi Phi Fraternity, Inc.'s Citizen of The Year Award on two occasions. In 2003, Dr. John Maxwell, a renowned expert in leadership development, selected Delegate Torian as one of 50 leaders from across the country to participate in a special leadership institute in Atlanta, GA.
Delegate Torian has served as the Pastor of First Mount Zion Baptist Church in Dumfries for 23 years. He lives in Woodbridge with his wife Clarice. They are the proud parents of one daughter, Constance.
Experience
Work Experience
Pastor
First Mount Zion Baptist Church in Dumfries
1996 to present
Education
BA, Political Science
Winston-Salem State University
2019 to present
Masters of Divinity
School of Theology at Virginia Union University
2019 to present
Doctorate of Ministry Degree
School of Divinity at Howard University
2019 to 1987
Personal
Birth Year: 1958
Place of Birth: Roxboro, NC
Gender: Male
Race(s): African American
Religion: Christian/Protestant
Spouse: Clarice Jones
Children: Constance A.
Membership & Affiliation: First Mount Zion Baptist Church
Omega Psi Phi Fraternity, Inc.
Prince William Ministerial Association
Virginians Organized for Interfaith Community Engagement
Contact
Legislative Assistant: Phil Newell, Director of Legislative Affairs
Administrative Assistant During Session: Claire Martin
Email:
Offices
Capitol Office
Pocahontas Building
900 E. Main St,
Richmond, Virginia 23219
Phone: (804) 698-1052
District Office
4222 Fortuna Plaza, Suite 659
Dumfries, VA 22025
Phone: (703) 785-2224
Web
Government Page, Campaign Site, Facebook, Instagram, Twitter
Politics
Source: Wikipedia
Luke Torian was born in Roxboro, North Carolina. He received a B.A. degree in political science from Winston-Salem State University in 1980. Training to become a Baptist minister, he received a master's degree in divinity in 1984 from the School of Theology at Virginia Union University, and a doctorate in ministry from the Howard University School of Divinity in 1987.Torian worked for the Fellowship of Christian Athletes for eight years. He was pastor of Gilfield Baptist Church in Charles City County, Virginia 1990–1995. Since then, he has been pastor of First Mount Zion Baptist Church in Dumfries.
Recent Elections
2019 State Delegate
| | | |
| --- | --- | --- |
| Luke E. Torian (D) | 11,554 | 73.02% |
| Maria E. Martin (R) | 4,208 | 26.60% |
| Write-In () | 60 | 0.38% |
| TOTAL | 15,822 | |
2017 State Delegate
| | | |
| --- | --- | --- |
| Luke Torian (D) | 14,830 | 93.5% |
| Write In (Write-in) | 1,035 | 6.5% |
| TOTAL | 15,865 | |
2015 State Delegate
| | | |
| --- | --- | --- |
| Luke Torian (D) | 7,688 | 95.2% |
| Write In (Write-in) | 389 | 4.8% |
| TOTAL | 8,077 | |
Source: Virginia Legislative Information System
Finances
TORIAN, LUKE E has run in 6 races for public office, winning 6 of them. The candidate has raised a total of $918,879.
Source: Follow the Money
Committees
Delegation
Chair, Appropriations – General Government and Capital Outlay Subcommittee
Committees
Appropriations
Rules
General Laws
Subcommittees
Appropriations – General Government and Capital Outlay Subcommittee
Appropriations – Higher Education Subcommittee
Appropriations – Transportation Subcommittee
Appropriations – Special Subcommittee on Amazon
General Laws – Subcommittee #3
Rules – Subcommittee #1
Rules – Joint Rules
Appointments
Appropriations – Higher Education Subcommittee
Brown v. Board of Education Scholarship Committee
Chesapeake Subcommittee
Civic Education, Commission on
Freedom of Information Advisory Council
Governor's Advisory Council on Revenue Estimates
House Appropriations
House General Laws
House Rules
Infrastructure and Security Subcommittee
Joint Rules
Virginia Preschool Initiative, Joint Subcommittee
Water Commission, State
Voting Record
See: Vote Smart
New Legislation
Chief Patron
Chief Co-Patron
Co-Patron
Proposed Budget Amendments
Source: Ballotpedia
Twitter