Top News
RICHMOND, Va. (WWBT) – A proposed bill in the Virginia House of Delegates would protect people with disabilities from workforce discrimination.
Del. Mark Sickles, D-Fairfax, introduced House Bill 1848 as an amendment to the Virginia Human Rights Act. The bill would extend discrimination protections to employment, housing and public accommodations for those with disabilities.
"HB 1848 amends last year's Virginia Values Act to make sure Virginians will all abilities can fully participate in our economy if reasonable accommodations can be made in the workplace," Sickles said in a statement. "Virginia should be a place for all people, regardless of ability, to live and work free from discrimination."
Summary
Current Position: State Delegate for District 43 since 2004
Affiliation: Democrat
Overview: N/A
About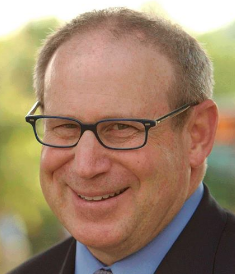 Source: Campaign page
The son of a proud, 39-year federal worker, Delegate Mark Sickles was born in Arlington, raised in Annandale, and now lives in Huntington.  He has represented the 43rd House District – centered in the Franconia, Kingstowne, Huntington, Lorton, and Ft. Belvoir neighborhoods of South Fairfax County – since 2004.
Mark currently serves on the Appropriations Committee, the Health, Welfare, and Institutions Committee, and the Privileges and Elections Committee. In 2011, he was elected Chairman of the House Democratic Caucus, serving as chair through the summer of 2014. Mark is currently the House Democratic Caucus Deputy Minority Leader.
Mark began his public service as a volunteer in the local political and civic life of Lee District. He worked on several campaigns, including those of former Delegate Gladys Keating and the late State Senator Joe Gartlan. He was a volunteer legislative assistant for Delegate Keating for three legislative sessions, during which she served as the first woman chair of what is now the Commerce and Labor Committee. From 1995 to 1998, he served as Chairman of the Fairfax County Democratic Committee.
In civic life, he was appointed by Supervisor Joe Alexander to the Fairfax County Library Board, staying for 11 years with one term as Chairman. He also served as President of United Community Ministries – a social-service non-profit providing employment services, aid to the homeless, and high-quality daycare to low-income children – during a six-year term on its board.
Mark has worked in government relations for 27 years, developing expertise in Congressional affairs and knowledge of the workings of the federal agencies.  He has two Masters Degrees from Georgia Tech and a B.S. from Clemson University.
Experience
Work Experience
Government relations
1992 to present
Education
Master of Science, industrial management
Georgia Tech
2019 to 1984
M.S. in Technology and Science Policy
Georgia Tech
2019 to 1986
Bachelor of Science degree in Forest Management
Clemson University
2019 to 1981
Personal
Birth Year: 1957
Place of Birth: Arlington, VA
Gender: Male
Race(s): Caucasian
Religion: Presbyterian
Membership & Affiliation: Old Presbyterian Meeting House
United Community Ministries (former president)
Fairfax County Public Library (former chairman)
Northern Virginia Democratic Business Council
Virginia Commission on Coal and Energy
Joint Subcommittee Studying Bioscience and Biotechnology in the Commonwealth (former member, former chairman)
Joint Commission on Technology and Science
George Mason School of Conflict Analysis and Resolution, Advisory Board
Substance Abuse Services Council (former member)
Commission on Military and National Security Facilities (former member)
Contact
Legislative Assistant: Jonathan Freeman
Administrative Assistant During Session: Cindy Burkholder and B. Kelley
Email:
Offices
Capitol Office
Pocahontas Building
900 E. Main St,
Richmond, Virginia 23219
Phone: (804) 698-1043
District Office
P.O. Box 10628
Franconia, VA 22310
Phone: (703) 922-6440
Web
Government Page, Campaign Site, Twitter, Facebook
Politics
Source: Wikipedia
Mark D. Sickles (born February 18, 1957) is an American politician. He has served in the Virginia House of Delegates since 2004, representing the 43rd district in the Fairfax County suburbs of Washington, D.C. Sickles is a member of the Democratic Party; he has been the House minority caucus chair since 2012. He announced in a Washington Post opinion piece that he is gay. This makes him the second openly gay member of the Virginia General Assembly after Senator Adam Ebbin.Sickles has served on the House committees on Agriculture, Chesapeake and Natural Resources (2010–), Commerce and Labor (2006–2009), Health, Welfare and Institutions (2004–) and Privileges and Elections (2004–).
Recent Elections
2019 State Delegate
| | | |
| --- | --- | --- |
| Mark D. Sickles (D) | 15,939 | 77.80% |
| G. Gail Parker () | 4,217 | 20.58% |
| Write-In (Write-in) | 330 | 1.61% |
| TOTAL | 20,486 | |
2017 State Delegate
| | | |
| --- | --- | --- |
| Mark Sickles (D) | 22,094 | 93.3% |
| Write In (Write-in) | 1,576 | 6.7% |
| TOTAL | 23,670 | |
Source: Campaign
Finances
SICKLES, MARK D has run in 9 races for public office, winning 8 of them. The candidate has raised a total of $2,062,574.
Source: Follow the Money
Committees
Committees
Privileges and Elections
Health, Welfare and Institutions
Appropriations
Subcommittees
Appropriations – Commerce, Agriculture, Natural Resources and Technology Subcommittee
Appropriations – Health and Human Resources Subcommittee
Appropriations – Transportation Subcommittee
Health, Welfare and Institutions – Subcommittee #1
Privileges and Elections – Subcommittee #1
Appointments
Aerospace Advisory Council
Coal and Energy, Virginia
Commission on Commerce, Agriculture, Natural Resources and Technology Subcommittee
Health and Human Resources Oversight, Joint Subcommittee for
House Appropriations
House Elections Subcommittee
House Health Welfare and Institutions
House Privileges and Elections
MEI Project Approval Commission
Prevention and Response Protocol Subcommittee
Reapportionment Joint Committee
State Training Centers, The Special Joint Subcommittee to
Consult on the Plan to Close Technology and Science, Joint Commission on
Voting Record
See: Vote Smart
New Legislation
Source: Virginia Legislative Information System
Twitter