Summary
Current Position: Founder and co-CEO of Callidus Capital Management
Affiliation: Democrat
Candidate: 2021 State Delegate
Overview: N/A
Twitter
About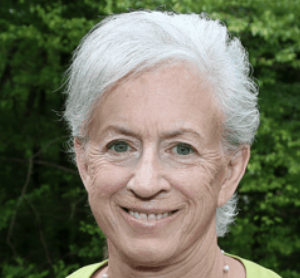 Source: Campaign page
When Mavis Taintor was a junior in college, her lovely middle-class life blew up. Her father left, and the money for her education disappeared with him. But she didn't give up. She worked two jobs, created a new plan, and made it happen.
Taintor knows how to shake things up and make things happen. She's broken the glass ceiling, while pursuing a highly successful career in the financial industry, serving as founder and co-CEO of Callidus Capital Management.
After selling the firm to Blackstone Group, she and her husband of over 50 years, Dr. Zebulon Taintor, shook things up yet again and fulfilled another dream. They purchased a beautiful piece of land land outside of Waterford and started a horse farm together.In addition to her business and farming careers, Mavis also taught as a Head Start teacher, and lectured at the university level. She holds a Ph.D. in Political Science from the State University of New York at Buffalo, as well as a BA from Cornell University and an MBA from New York University. In her home of Loudoun County, she is an active member of the community, and serves on the Board of Directors of Phoenix House Mid-Atlantic. With this organization, she helps provide residential services for people suffering from opioid and addiction problems, an issue that holds personal significance to her.
As progressive as Virginia is, we've let Republicans and big business keep their hands on the wheel. And Western Loudoun has suffered the consequences.
Experience
Work Experience
Education
Contact
Email:
Web
Campaign Site, Twitter, Facebook
Issues
Source: Campaign page
Governance
Campaign Finance
In Virginia, large corporations and PACs can finance any politician's campaign. It's for this reason that we have office-holders entrenched in Richmond, and beholden to outside influences. As a result, our politicians have underfunded our education, jeopardized our healthcare, and ignored our aging infrastructure.
Mavis supports:
Reforming our weak campaign finance laws and push back on corporate overreach in our Commonwealth.
Refusing any campaign contribution from Dominion.
Civil Rights
The most foundational responsibility of any elected official, Mavis believes, is to fairly and honestly represent the best interests of all his or her constituents.
Mavis supports:
The passage of the Equal Rights Amendment to enshrine women's rights in the US Constitution.
Prohibiting on-the-job discrimination against LGBTQ+ Virginians.
Economy
Our district faces an enormous income inequality compared to the rest of the Commonwealth. Mavis stands with Virginia's workers and will fight for their rights and opportunities in Richmond, and beyond.
Mavis supports:
Prioritizing policies that support small businesses, like local family farms, microbreweries, vineyards, construction companies, and boutique stores.
Subsidizing jobs training programs to allow our residents to increase their opportunities in a changing economy.
Raising the minimum wage in our Commonwealth to $15 an hour.
Repealing right-to-work policies that prevent workers from organizing for higher pay and better benefits.
Legislation to provide paid family leave.
Education
Education
As a former school teacher, Mavis knows firsthand how important public education is to the success of our district. If the children of our district are to thrive in a changing economy, we must make education a higher priority, and we need a voice in Richmond to make sure our schools in the 33rd District get the attention, resources, and funding they deserve.
Mavis supports:
Increased investment in our classrooms, our teachers, and their support staff.
Ensuring teachers are included in discussions of school policy, since our teachers know best what our children need.
Health Care
Quality healthcare is critical for the well-being and success of all Virginians. Too many of us have too many stories of friends, family, or loved ones whose only provider is the emergency room, or who put off going to the doctor because they cannot afford it. Virginia's healthcare crisis is very personal to Mavis, who lost her son to mental illness and addiction. And she's committed to working tirelessly to make sure that no other parents must experience such loss.
Mavis supports:
Healthcare for ALL Virginians. Healthcare is a human right, and Mavis will support efforts toward universal coverage in Virginia.
Increased funding for mental health services.
A multifaceted approach to the opioid crisis that both discourages the needless prescribing of opioids without punishing the chronic-pain patients who need them.
Increase funding for women's health services, which have been dramatically neglected in the 33rd District.
Eliminating costly and wasteful Medicaid work requirements and redirecting the money we spend on monitoring Medicaid recipients toward expanding coverage.

Infrastructure
District 33's infrastructure lags behind the rest of Virginia, from inadequate internet speed, badly congested roads, and electricity that goes off after every storm. We deserve better.
Mavis supports:
State funding for District 33's neglected roads.
Investing in broadband internet service in our state's rural areas.
Incentivizing the wind and solar power solutions to make our district self-sufficient in energy, while retaining
the natural beauty of our communities, and creating new jobs.
Fighting the Atlantic Coast and Mountain Valley pipelines that jeopardize the beauty, resources, and health of our great commonwealth.