Summary
About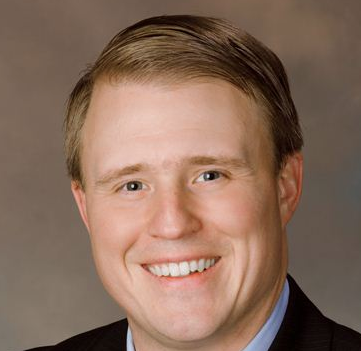 Source: Campaign page
Originally born in Denver, Colorado, Michael has called Virginia home for nearly twenty years. He moved to Fauquier County in 1999 where his mothers' family has called home since the early 1930s.
Michael is a family man, a farmer, and a business owner. He and his lovely wife Rebecca reside in Marshall, VA with their two young sons. Michael is a graduate of George Mason University where he obtained a Bachelor's degree in Communications.
After being a radio producer and briefly working in the landscaping industry, Michael went back to his roots (His great grandfather Crane was an Angus breeder in the 50s) and his first business which was in Agriculture. He began managing his family farm, Locust Hill Farm, in 2007.
Locust Hill Farm grows a wide variety of products. They are an Angus and Hereford cattle seedstock producer and sell bulls nationwide. They produce high-quality forages for the horse industry and produce high-quality grain. Fields of corn and soybeans are a common view along with pastures filled with the animals both Michael and his wife love.
After having met Rebecca while she was the Virginia Angus Association's Executive Director, it became abundantly clear they had more in common than just a love of cattle. Rebecca and Michael were married in 2011.
Michael and Rebecca are also co-owners of Black Locust Livestock Marketing and Consulting; a part-time business that works to help other livestock producers market their livestock and develop strategies in today's competitive environment.
Michael's roots run deep in the agricultural community. His great grandfather came to Virginia in the early 30s, and his family has been active in the community ever since. Michael currently sits on the board of the Fauquier Livestock Exchange, which is only fitting as his grandfather was an original stockholder.
Michael and his family have strong ties to the environment and conservation. Being a farmer, Michael believes we must treat the land with respect. Michael has led by example as Locust Hill Farm was awarded the Conservation Farm Award in 2010 by John Marshall Soil and Water Conservation District of which Michael is now an Associate Director.
Michael also serves on the Rappahannock River Basin Commission where he has been a champion for the Chesapeake Bay – in 2015 he was awarded the Chesapeake Bay Foundation Legislator of the year. He has also sponsored and passed legislation that will help the Commonwealth reach its Total Maximum Daily Load (TMDL) goals that are included in the Phase III Watershed Implementation Plan for the Commonwealth.
Michael is a proven leader in our community. Since first being elected in 2011, he has passed several pieces of legislation. From reducing red-tape, cutting taxes, fighting for our Second Amendment rights, protecting the unborn, and promoting conservation practices that protect our environment, Michael has a proven track record of bipartisan accomplishments in the General Assembly and looks forward to continuing to serve the people of the 18th District.
Experience
Work Experience
Education
B.A., Communication
George Mason University
2010
Awards
John Marshall Soil and Water Conservation District, Conservation Farm Award (2010)
Personal
Birth Year:

 1979

Place of Birth:

 Denver, CO

Gender:

 Male

Race(s):

 Caucasian

Religion:

 Christian

Spouse:

 Rebecca

Children:

 William and Benjamin
Membership & Affiliation
Fauquier County Farm Bureau (board member)
Fauquier Livestock Exchange (board member)
John Marshall Soil and Water Conservation District Board (associate director)
Virginia Forage and Grassland Council (former vice president)
Warrenton Rugby Football Club (former president)
Virginia Angus Association
Virginia Hereford Association
Northern Virginia Angus Association
Blue Ridge Cattlemen's Association
Contact
Legislative Assistant: Andrew Loposser
Administrative Assistant During Session: Sherry Means District
Email:
Offices
Capitol Office
Pocahontas Building
900 E. Main St,
Richmond, Virginia 23219
Phone: (804) 698-1018
District Office
P.O. Box 631
Marshall, VA 20116
Phone: (540) 999-8218
Web
Government Page, Campaign Site, Twitter, Facebook, YouTube
Politics
Recent Elections
2017 State Delegate for VA House District 18
| | | |
| --- | --- | --- |
| Mike Webert (R) | 16,686 | 60.4% |
| Tristan Dailey Shields (D) | 9,486 | 34.3% |
| Wilton King (G) | 1,433 | 5.2% |
| Write In (Write-in) | 35 | 0.1% |
| TOTAL | 27,640 | |
2015 State Delegate for VA House District 18
| | | |
| --- | --- | --- |
| Mike Webert (R) | 13,996 | 96.9% |
| Write In (Write-in) | 443 | 3.1% |
| TOTAL | 14,439 | |
Source: Virginia Legislative Information System
Finances
WEBERT, MICHAEL J has run in 5 races for public office, winning 4 of them. The candidate has raised a total of $624,060.
Source: Follow the Money
Committees
Committees
Militia, Police and Public Safety
Counties Cities and Towns
Commerce and Labor
Subcommittees
Counties Cities and Towns - Subcommittee #2
Commerce and Labor - Subcommittee #1
Militia, Police and Public Safety - Subcommittee #1
Appointments
Voting Record
See: Vote Smart
New Legislation
Source: Virginia Legislative Information System
Issues
Better Government
Reducing Taxes
Mike will continue to work for lower taxes that keep more money in the pockets of Virginia families and small businesses, and out of the hands of Richmond so good-paying jobs are created here at home.
Civil Rights
Protecting the Unborn
Mike is a devoted Christian and believes that strong leadership means leaning on that faith in good times and bad. As a Christian, a father, and a husband, Mike believes life begins at conception and is 100% pro-life.
Defending the 2nd Amendment
As an avid hunter, sportsman, and lifetime member of the NRA, Mike will fight to protect our 2nd Amendment rights, and the liberties enshrined by our forefathers. Mike will oppose any legislation that takes away your right to protect yourself and your loved ones.
Economy
Supporting Small Business Development
Mike is one of the founding members, and serves as the Co-Chairman of the Virginia Business Development Caucus (BDC). The BDC was founded by business owners who serve in the General Assembly to introduce and shepherd legislation that promotes entrepreneurship and job growth in the Commonwealth. To monitor and oppose legislation that is contrary to those goals of the caucus. Members of the Virginia General Assembly who are or have been business owners, entrepreneurs or employers who regularly make a payroll, and those who wish to promote the business owner as the key player in economic recovery and long-term economic viability.
Regulatory Reform
In 2018, Mike sponsored and passed House Bill 883 (HB 883) – the most comprehensive regulatory reform bill in the history of the Commonwealth. Cutting red tape and making it easier for businesses to operate is essential to a healthy and growing economy. This bill has laid the foundation for a systematic review and reduction of unnecessary regulatory requirements across state government.
News
Twitter
Videos
Speeches
Our Goodness, Greatness, and Humanity
Delegate Webert
Published on March 10, 2018
By: Delegate Webert
Discuss
Post Curator
The lead curator for this Mike Webert post is Virginia onAir.
If you have any content you would like to add to this post, submit it to virginia@onair.cc.
Feedback
Feedback discussion coming soon.
Issues