Summary
Current Position: Navy office and small business owner
Affiliation: Democrat
Candidate: 2019 State Senator
Overview: N/A
About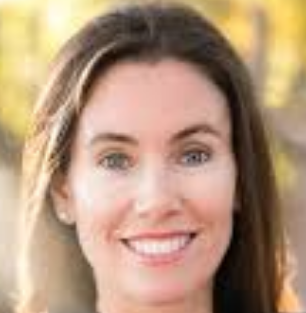 Source: Campaign page
Missy Cotter Smasal's life has always been guided by her passion for service and leadership. She has served as an officer in the United States Navy, and owned and operated a successful small business. She's a dedicated parent, coach, and volunteer, and has advocated for safety in Virginia Beach schools. And today, she's running to be your state senator.
Missy's military career began with a Naval ROTC scholarship to Villanova University, where she graduated with honors in 2000. She also served as a Surface Warfare Officer in the US Navy and was deployed aboard the USS Trenton (LPD-14) during Operation Enduring Freedom. After completing active duty, she earned a master's degree from Old Dominion University, and completed the Distance Education Command and Staff Program with the Naval War College.
When her career and family brought Missy to Virginia Beach, she quickly became a leader in the community. From volunteering and coaching youth programs in basketball and soccer, to serving on the executive board of the PTA, Missy took action and worked hard to help build a community that could serve as a model for Virginia, and for the country. She also owned and operated a Rita's Italian Ice and Custard franchise that not only became one of the most successful in the area, but also employed hundreds of high school and college students from local schools.
When her daughter started elementary school in 2017, Missy was inspired to take her passion for leadership a step further. She discovered in the fall that Virginia Beach Elementary Schools did not lock their front doors during the day. When she expressed concern and was met with disinterest and opposition, she took matters in her own hands and collected over 2,500 signatures to present in a petition to the school board. A year later, and schools across the city and now locked, with cameras and buzzers installed to help better protect our kids.
If elected to the State Senate
Missy Cotter Smasal will work within the community to build a safe, environmentally resilient, and economically strong Virginia Beach.
Experience
Work Experience
Education
Contact
Email:
Web
Campaign Site, Twitter, Facebook, YouTube
Issues
Source: Campaign page
A vote for Missy is a vote for…
Governance
No more partisan redistricting / the fight against partisan redistricting
Civil Rights
The Equal Rights Amendment, and getting it ratified in Richmond
Economy
A strong VA beach and a strong economy for its future
Environment
Protecting the environment and the shores we all love
Health Care
Access to quality, affordable healthcare for every Virginian
News
In the News
Twitter
Videos
Other Videos
Missy for Senate: This Door
Team Missy
Published on February 18, 2019
By: Team Missy