Summary
Current Position: Pollution Prevention Specialist, Virginia Department of Environmental Quality
Affiliation: Democrat
Candidate: 2019 State Delegate
Overview: N/A
Twitter
About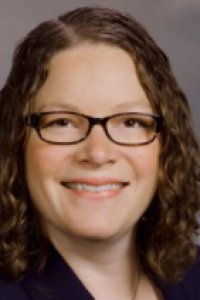 Source: Campaign page
I am a lifelong resident of Virginia and have lived in Hanover County for the past 6 years with my husband and two children. We moved to Hanover County because we liked being close to Richmond but still living in an area with a rural feel.
I have a Bachelor's Degree in Marine Biology and a Master's Degree in Environmental and Natural Resource Policy. I have spent my career working to protect the environment at the state and federal government, and in the non-profit sector.
I am running for office because I believe we need legislators that listen more than they talk. I believe there is a disconnect between what the people of this district want and need and what is actually getting accomplished in Richmond. I want to bring the voices of my constituents to the General Assembly so that it isn't just corporations that get to say what laws are made in Virginia.
I am running for office because we need a General Assembly that spends their time improving our schools instead of constantly asking them to do more with less. We need a General Assembly that spends their time finding ways to improve our environment instead of finding ways to reduce the protections that keep us safe. I understand that to truly represent the people of the 55th District we need a legislator that will listen and bring people together.
Experience
Work Experience
Environmental Policy

Her professional experience includes working at the state and federal government levels and working for nonprofits.
Education
Offices
Campaign Office
P.O. Box 1433, Ashland VA 23005
Web
Politics
Finances
GOODMAN, MORGAN K has run in 1 race for public office, winning 0 of them. The candidate has raised a total of $77,626.
Source: Follow the Money
Issues
Education
Resources and Competitive salaries for Teachers
I am a product of Virginia's public schools and I believe that we have some of the best public schools in the Country, but we cannot continue to ask them to do more with less resources. We need to ensure our teachers can earn competitive salaries. Parents deserve access to quality pre-k opportunities to start kids off right. Quality education is fundamental to a quality workforce.
Environment
I have been passionate about protecting the environment from an early age. My love of nature has brought me to where I am today and we need to do more to address environmental sustainability in the General Assembly. Virginia needs to embrace renewable energy in order to create more jobs in this growing industry and slow the impacts of climate change. I have seen first hand how government and businesses can work together for a healthier environment and I will bring that experience to the General Assembly.
Infrastructure
I will work to address the lack of internet access in the 55th District. Not only does this lack of access affect our students that are unable to complete homework assignments without the internet, but it is also affecting small businesses that cannot stay in the district without reliable internet access.