Top News
Summary
Current Position: State Delegate for District 47 since 2010
Affiliation: Democrat
Patrick Hope was first elected Delegate for the 47th District in 2010. The 47th District includes parts of Arlington County.
Delegate Patrick Hope serves as Chair of the Public Safety Committee and is a member of the Courts of Justice and Health, Welfare and Institutions committees. Delegate Patrick Hope is a health care attorney.
About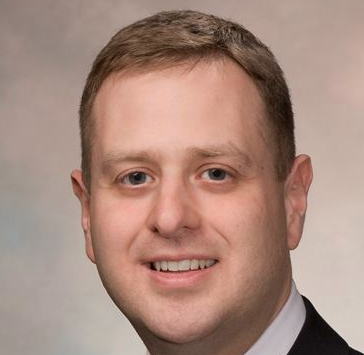 Source: Campaign page
Patrick A. Hope is a Member of the Virginia General Assembly as the Delegate from the 47th District of the Commonwealth of Virginia and was re-elected for his fifth term in 2017 and will run for re-election again in 2019.  He serves on the House Health, Welfare, and Institutions Committee, Courts of Justice, and General Laws Committee.    In his first year he was elected co-chair of the Freshmen Caucus and also is the founder and the co-chair of the Virginia Progressive Caucus.
In 2014, William J. Howell, Speaker of the House of Delegates appointed him to serve on both the Joint Commission on Health Care and the Virginia Health Workforce Development Authority.  The JCHC works to ensure the greatest number of Virginians receive quality health care and the VHWDA focuses attention on developing a statewide professional health workforce benefitting all Virginians.
Governor McDonnell appointed him to serve on the Virginia Health Reform Initiative and is the only House Democrat on that committee.  Additionally in January of 2013, the Governor also appointed Delegate Hope to serve on the Task Force of School and Campus Safety. This group will review school safety, including established policies and procedures, crisis and emergency management plans, threat assessment protocols, as well as share best practices and identify resource challenges. This task force will also provide legislative and budget proposals to the governor to address any critical gaps or needs associated with safety and security in our schools and on our campuses.
He is a health care attorney with over 13 years experience working for Virginia and has been recognized by numerous organizations including the 2010 Legislator of the Year by both the VA Transit Association and the VA Academy of Family Physicians.
Delegate Hope was also awarded the Virginia Elder Rights Coalition's (VERC) 2011 Annual Elder Rights Award, named after longtime Arlington County residents and elder rights advocate, Erica F. Wood. Patrick was honored for sponsoring bills in the 2011 General Assembly aimed at strengthening the rights of nursing home residents.
Patrick was born in San Antonio, Texas.  A high school graduate of Castle Hills First Baptist School in San Antonio, Hope received his Bachelors of Arts degree in History from St. Mary's University in San Antonio ('93), then received his Master's of Arts degree in Congressional Studies from The Catholic University in Washington, DC ('96), and then received a Juris Doctorate degree from The Catholic University Columbus School of Law in Washington, DC ('01).
After spending several years working on Capitol Hill for Senator Bob Kerry (D-NE) and Representative Henry B. Gonzalez (D-TX), Patrick worked for various health care organizations working to improve access and care for patients.  He currently is the Executive Director at the Medical Imaging Technology Alliance.  He also is an Adjunct Professor at Johns Hopkins University Bloomberg School of Public Health.
Patrick also has a very strong record of community leadership.  Patrick was the founder and first president of the reorganized Buckingham Community Civic Association (2003-2009) and chaired the Arlington County Community Services Board (2005-2008).  He also was co-chairman, Arlington Implementation Task Force to End Homelessness (2008-2010), and Commissioner for the Arlington County Commission on Aging (2002-2007).
In addition, Patrick belongs to numerous organizations and causes: Arlington County Bar Association, Virginia State Bar Association, District of Columbia Bar Association, The ARC of Northern Virginia, CPAAS, NAMI-Arlington, NAMI-Northern Virginia, Friends of Clarendon House, SAARA-Arlington, Equality Virginia, Arlington Gay and Lesbian Alliance, Arlington Special Olympics, Arlington Committee of 100, Leadership Arlington (2010), and Arlington Kiwanis.
Patrick lives with his wife Kristen and their three daughters – Emma, Patty, and Lilly – in the Buckingham community of Arlington. They have lived in the Buckingham neighborhood since the year 2000.
Experience
Work Experience
Education
M.A.
Catholic University
1996
B.A
St. Mary's University, TX
1993
Personal
Birth Year: 1972
Place of Birth: San Antonio, TX
Gender: Male
Race(s): Caucasian
Religion: Catholic
Spouse: Kristen Anne Satariano
Children: Emma, Patricia, and Lillian
Membership & Affiliation: St. Charles Borromeo Catholic Church
Virginia Health Workforce Development Authority
Virginia Health Reform Initiative Advisory Council
Virginia School and Campus Safety Task Force
Buckingham Community Civic Association (founding president)
Arlington County Community Services Board (former chairman)
Arlington County 10 Year Plan to End Homelessness (Implementation Task Force co-chairman)
Arlington Commission on Aging (former member)
Arlington Bar Association (former Legislative Committee chairman)
Arlington County Democratic Committee (former Buckingham Precinct captain; former Central Precinct chairman)
Arlington Special Olympics (coach)
Hope for Kids (founder and president)
Contact
Legislative Assistant: Mary P. Dooley
Administrative Assistant During Session: Eliza Weathers
Email:
Offices
Capitol Office
Pocahontas Building
900 E. Main St,
Richmond, Virginia 23219
Phone: (804) 698-1047
District Office
P.O. Box 3148
Arlington, VA 22203
Phone: (703) 486-1010
Web
Government Page, Campaign Site, YouTube, Facebook
Politics
Recent Elections
2019 State Delegate
| | | |
| --- | --- | --- |
| Patrick Hope (D) | 20,860 | 96.12% |
| Write-in (Write-in) | 843 | 3.88% |
| TOTAL | 21,703 | |
2017 State Delegate
| | | |
| --- | --- | --- |
| Patrick Hope (D) | 29,706 | 96.21% |
| Write In (Write-in) | 1,171 | 3.79% |
| TOTAL | 30,877 | |
2015 State Delegate
| | | |
| --- | --- | --- |
| Patrick Hope (D) | 11,656 | 77.4% |
| Janet Helen Murphy () | 3,281 | 21.8% |
| Write In (Write-in) | 120 | 0.8% |
| TOTAL | 15,057 | |
2013 State Delegate
| | | |
| --- | --- | --- |
| Patrick Hope (D) | 20,308 | 76.4% |
| Laura Rebecca Delhomme (L) | 6,077 | 22.9% |
| Write In (Write-in) | 207 | 0.8% |
| TOTAL | 26,592 | |
Source: Virginia Legislative Information System
Finances
HOPE, PATRICK A has run in 7 races for public office, winning 6 of them. The candidate has raised a total of $749,201.
Source: Follow the Money
Committees
Committees
Courts of Justice
Health, Welfare and Institutions
General Laws
Subcommittees
Courts of Justice – Subcommittee #2
Courts of Justice – Subcommittee #3
General Laws – Subcommittee #4
Health, Welfare and Institutions – Subcommittee #2
Appointments
Criminal Justice Diversion
Health Care, Joint Commission on
Health Workforce Development Authority, Virginia
House Courts of Justice
House General Laws
House General Laws Subcommittee #4
House Health Welfare and Institutions
Judicial Panel
Mental Health Services in the Twenty-First Century, Joint Subcommittee to Study
Substance Abuse Services Council
Voting Record
See: Vote Smart
New Legislation
Source: Virginia Legislative Information System
Issues
Economy
Job creation in Virginia is our top priority.
• Seek ways to protect and create new jobs
• Continue benefits for those who lose their job
• Protect those at risk of losing their homes
Education
Fully fund the Virginia Retirement System.
Prepare Arlington children to be successful students and productive citizens.
• Increase high-school completion rates and support for initiatives for dropout prevention
• Full funding for preschool, reduction in class size, an increase teacher salaries
• Support full funding of Standards of Quality
10.19.2010  Delegate Hope received a "Rookie of the Year" award from the Virginia Education Association (VEA) at the local Arlington Education Association (AEA) meeting.  Delegate Hope received the honor for his 100 percent VEA voting record in the 2010 legislative session of the Virginia General Assembly.  The Arlington Education Association is an organization of members, including teachers and educational support personnel, who advocate for its members by meeting regularly with Arlington Public Schools administration and School Board members to discuss working conditions, instruction, benefits and wages.
Environment
Energy & Environment
Make Virginia the science epicenter of the U.S. through green technology and green job creation.
• Provide tax credits for purchasing energy-efficient appliances and for weatherizing homes
• Invest in renewable energy such as wind, solar, and other clean technologies
• Aggressively reduce greenhouse gas emissions from homes, businesses, and government buildings
The Virginia League of Conservation Voters , a non-partisan, statewide conservation organization dedicated to preserving our Commonwealth's natural landscape honored Delegate Hope as one of its 2010 Legislative Heroes.
Health Care
Ensure Virginia's most vulnerable populations are protected.
•Fully implement the federal Affordable Care Act (ACA) to expand coverage and access to all Virginians.
• Emphasize preventative care and coordination of overall care through health information technology
• Fully fund home and community-based services allowing more individuals to live in the community
The Virginia Academy of Family Physicians selected Patrick Hope as their 2010 Legislator of the Year.
Infrastructure
Home About Patrick 47th District News Center Constituent Services On The Issues Legislation For Kids Contact Transportation
Commit to providing Northern Virginia with its own permanent funding mechanism for transportation, infrastructure and maintenance.
• Encourage mass transit through tax incentives to individuals and businesses
• Develop incentives for businesses to encourage telecommuting
• Targeted road improvements to ease congestion
Delegate Hope Awarded 2010 Legislator of the Year Award from Virginia Transit Association.