Summary
Current Position: State Senator since 2012
Affiliation: Republican
Overview: N/A
Twitter
About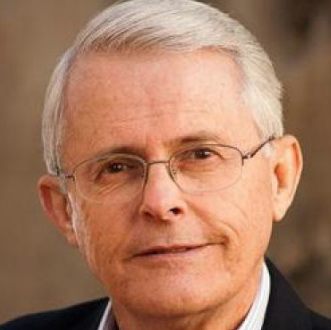 Source: Campaign page
Republican Senator Dick Black represents the newly formed 13th District encompassing both parts of Loudoun and Prince Williams Counties. Formerly, Senator Black represented the 32nd District in Loudoun County, Virginia, for eight years in the House of Delegates.
He was born near his mother's farm in Maryland. He and Barbara have been married for 42 years. They have three children and 14 grandchildren.
He enlisted in the Marines in 1963. By age 21, Black became a second lieutenant and was among the Marines' youngest aircraft carrier-qualified pilots. He flew 269 combat helicopter missions in Vietnam. Ground fire struck his aircraft on four different occasions.
Black also engaged in bitter ground combat with the 1st Marine Regiment. His radiomen were killed and he was wounded during an attack against enemy positions across the Hoi An River. Black served in small-unit actions where two fellow Marines–PFC Gary Martini and SSgt. Jimmie Howard–won the Medal of Honor. While in office, he was the only member of the Virginia General Assembly who held the Purple Heart Medal for wounds received in battle.
After the war, he served as a flight instructor and later attended engineer school. Black graduated second from engineer officers' class and was made a Company Commander. He deployed his 240-man unit to Vieques Island, Puerto Rico. There, Captain Black's Marines rebuilt the island runway. They operated a large rock quarry–drilling, blasting, crushing and trucking aggregate used to pave the airstrip. By then, Captain Black was 25 years old.
Dick left the Marines to attend the University of Florida. There, he was twice elected to the Student Senate. He graduated with honors from the School of Business in 1973 and earned a law degree in 1976. He practiced law in Fort Walton Beach, Florida, before accepting a commission as a Major in the U.S. Army Judge Advocate General's Corps (JAG).
The Judge Advocate General of the Army appointed Dick to head the legal office at Ft. Leonard Wood, Missouri. While there, he lobbied the Missouri legislature for legislation that curbed drunk driving. As an ex-officio member of the City Council for St. Robert, Missouri, Black led a major crackdown on vice that shut down eight houses of prostitution.
He supervised 40 attorneys at Ft. Lewis, Washington. There, he executed one of the most complex federal land transactions in recent years. He negotiated and developed legislation protecting competing interests of state and federal agencies, environmental groups, ranchers, and the Yakima Indian Nation. His efforts preserved the hunting and fishing rights of the Indian people, and provided for the eventual return of the vast, 63,000-acre tract to them.
Black headed the Army's Criminal Law Division at the Pentagon. He developed Executive Orders for the President's signature, and laws that were enacted by Congress. He advised senior government officials on issues of national significance. He testified before the U.S. Congress, representing the U.S. Army, on four occasions.
In 1994, Colonel Dick Black retired from military service to become a partner in the law firm of Taylor, Horbaly, and Black. In addition to operating a successful law practice, Dick Black was a frequent media guest who appeared over 30 times on CNN and other national networks discussing foreign and military affairs.
Black has been a member of the Law Enforcement Alliance of America, Virginia Society for Human Life, National Federation of Independent Business, Knights of Columbus, Izaak Walton League, NRA, VFW, American Legion, Military Officers Association, and Virginia Right to Life.
He is admitted to practice before the U.S. Supreme Court and the Supreme Court of Virginia. He has held a Top Secret security clearance. His special interests include chemistry, herpetology, foreign and military affairs, construction engineering . . . and his nine grandchildren!
Colonel Black was elected to the House of Delegates in February 1998. His awards include the Samuel Adams Award for Leadership in Government, the Brent Society Distinguished Service Award for defending life, marriage and family values, the Project Michael Award for protecting unborn children, and the Lamplighter Award for defending human life.
National Right to Work selected him as Virginia's top legislator for 2003, an honor usually reserved for U.S. Senators and Representatives. In 2006, he received 100% ratings from the National Federation of Independent Businesses, the Fairfax County Taxpayers Alliance, and the Family Foundation. Both the Family Foundation and the Virginia Association of Chiropractors named Delegate Black Northern Virginia Legislator of the Year. He earned an A+ rating from the NRA. His military awards include the Purple Heart Medal, three Legions of Merit, thirteen Air Medals, two Presidential Unit Citations, the Army General Staff Badge, and Naval Aviators' Wings of Gold.
Dick Black enacted legislation to build the Rt. 28 Freeway with ten new flyovers. He was among Virginia's foremost conservative leaders. In 2004, he set the high-water mark for pro-life legislation. He enacted legislation requiring Parental Consent for minors' abortions. He was Chief Co-patron of the Ban on Partial Birth Abortion.
He sponsored the Firearms Preemption Act that swept away hundreds of conflicting local ordinances, and restored 2nd Amendment rights to Virginia. He advocated lower taxes and limited government. He opposed special group rights. He supported the original meaning of the 1st and 2nd Amendments, advocated school choice, and was a strong proponent of U.S. sovereignty. He is strongly pro-business and tough on crime.
He has never voted for a single tax. He and Del. Bob Marshall sued and won a unanimous victory in the Virginia Supreme Court, blocking HB 3202 and its 14 new taxes.
Senator Black was elected to serve in the Virginia State Senate on November 8, 2011 and proudly serves the citizens of the 13th District.
Experience
Work Experience
Attorney
Taylor, Horbaly, and Black
1994 to present
Lead attorney
Army- Criminal Law Division
1976 to 1994
Helicopter pilot and Engineer
Marines
1969 to 1973
Education
JD
University of Florida
1973 to 1976
BA, Business
University of Florida
1969 to 1973
Awards
Samuel Adams Award for Leadership in Government (2019)
Brent Society Distinguished Service Award (2019)
Project Michael Award (2019)
Lamplighter Award (2019)
Contact
Legislative Assistants: Kirk Lundby, Mary Fraser
Email:
Offices
Capitol Office
Pocahontas Building
Room No: E518
Senate of Virginia
P. O. Box 396
Richmond, VA 23218
Phone: (804) 698-7513
Fax: (804) 698-7651
District Office
P.O. Box 3026
Leesburg, VA 20177
Phone: (703) 406-2951
Web
Government Page, Campaign Site, Twitter
Politics
Source: Wikipedia
Black first held elective office on the Loudoun County Library Board, where in 1997 he authored a policy that blocked pornography on library computers. The policy drew national attention and First Amendment litigation struck down the policy.
The United States Supreme Court ruled in 2003 in US v. American Library Association that public libraries' use of Internet filtering software does not violate their patrons' First Amendment rights. Today Loudoun County Public libraries do contain internet filters, but allow adult patrons to turn them off provided they read and sign the LCPL Adult Internet Use Agreement to register to use the Internet, and by doing so agree to comply with library policies and guidelines which prohibit the viewing of pornographic materials.
In 1996, Dick Black was practicing military law in Northern Virginia. In an interview with The Washington Times, Black said despite evidence that mixed gender training leads to sexual misconduct, the Pentagon will not revert to same-sex assignments between instructors and recruits. Black said doing so "would be inconsistent with this tremendous drive to feminize the military today, to pretend there is no difference between the sexes."
Virginia House of Delegates
Black was first elected to the Virginia House in a special election in 1998 to succeed Republican Delegate Bill Mims, who had been elected to the Virginia Senate. Black resigned from the Library Board a few months after being sworn-in. A "deeply conservative" delegate, Black became well known for making controversial statements.
During the 2001 Legislative session, Black dealt with a number of abortion related bills. In February 2001, he co-sponsored a bill to establish a 24-hour "informed consent" waiting period for women seeking an abortion. The bill required a clinic or hospital to tell a woman seeking an abortion the approximate age of the fetus, details of the abortion procedure and other options available to her. The bill eventually passed and was signed into law.
Also during the 2001 session, Black opposed a bill that would allow the "morning-after pill" to be dispensed at pharmacies. Opponents of the bill said that, unlike normal contraceptives that prevent the fertilization of an egg, these types of emergency contraceptives can act as an abortifacient, preventing a fertilized egg from attaching to the uterine wall. "This is a baby pesticide we're looking at. It's a toxic method of eliminating a child," said Black.Although the bill failed to become law, the morning-after pill can be purchased in Virginia from pharmacies without a prescription by people ages 17 or older and with a prescription for those 16 and younger, and one brand is available over-the-counter for people of all ages without ID.
Route 28 Corridor Improvements
During the 2002 Session, Black successfully passed HB 735 – Transportation Improvement Districts. The bill was designed to allow property along the Route 28 corridor to be included in multiple special tax districts. This was necessary because some of the property was already in an existing special tax district and the landowners along Route 28 were looking to create a new transportation improvement district to change this major corridor into a high speed freeway.[20]
In late 2002 and early 2003, Black opposed erecting a statue of Abraham Lincoln and his son Thomas at the Tredegar Iron Works to commemorate Lincoln's visit to Richmond on April 4, 1865, 10 days before his assassination. Black said, "Putting a statue to [Lincoln] there is sort of like putting the Confederate flag at the Lincoln Memorial."
In July 2003, Black proposed legislation that would prevent unmarried and gay couples from applying for low-interest home mortgages, saying that the state was "spending $90 million to subsidize sodomy and adultery. I just don't understand why we are taking money away [from worthwhile programs] and supporting a radical homosexual agenda."
Also in 2003, delivered plastic fetus dolls to fellow delegates and senators.[23] Black used the dolls to generate publicity for his bill requiring Parental consent for a minor to get an abortion.[24] Black's bill, HB 1402, passed and was signed into law.
In February of 2005, he urged his constituents to picket Stone Bridge High School for putting on a play about a gay football player, claiming that the school was "being used to promote a homosexual lifestyle." He further claimed that attempts to "encourage homosexual activity, to portray it in a cute or favorable light" could lead to children contracting HIV.[26] In 2004, he said with regard to Virginia's sodomy law: "If I'm the last person on the face of this Earth to vote against legalizing sodomy, I'll do it."
Ollin Crawford
During his time in the Virginia House of Delegates, Black was also involved with advocating for clemency on behalf of Ollin Crawford. Crawford, known as the "grenade lady," was serving a 70 year sentence after she committed a series of robberies where she claimed to have a grenade stuffed into a sock. No one was injured in any of the four robberies. Because the Dept. of Corrections classified Crawford as a "three-time loser," she was ineligible for parole.
Black's interest in the case came from what he felt was a discrepancy in the way Crawford was treated and a similar case where Sue Kennon, a suburban housewife, committed four armed robberies with a toy pistol. Kennon was granted parole in 2001 after serving 14 years of a 48 year sentence.  In pointing out the similarities of the case, but the difference in outcome, Black said. "I don't believe there was deliberate discrimination, but reasonable people might ask why a poor black woman hasn't received the same consideration as an affluent white woman. We do know that two women with very similar cases received vastly different treatment."
Black advocated on Crawford's behalf for 10 years, starting in 1997. He requested clemency for Crawford from three different Virginia Governors, including George Allen (American politician) and Mark Warner. Finally, Tim Kaine granted clemency and Crawford was released in early 2008.
Black was defeated in his quest for a fifth term by Democrat David Poisson in 2005. Poisson defeated him 53%–47%. Black ran for the Republican nomination in the special election for Virginia's 1st congressional district in October 2007. A convention was held to determine the nominee and Black came fifth eliminated in the fourth ballot. State Delegate Rob Wittman was picked and went on to win the election.
Virginia Senate
Black ran for the State Senate in 2011 in the newly created 13th district, which encompasses nearly half of Loudoun County and a portion of Prince William County. His former home had been in another portion of Loudoun County represented in the State Senate by Democrat Mark Herring. Black won a hard-fought three-way primary, taking 3,143 votes (38.83%) to John Stirrup's 3,029 votes (37.42%) and Robert S. Fitzsimmonds' 1,923 votes (23.76%).[31] In the general election, Black handily defeated Democrat Shawn Mitchell by 57% to 43%.
In an interview in December 2013, Black compared same-sex marriage to polygamy and incest, saying that although he opposed polygamy, "at least it functions biologically", adding that it was "just more natural" than homosexuality.
In 2014, Black briefly ran for Virginia's 10th congressional district in the 2014 elections to succeed retiring Republican incumbent Frank Wolf. He withdrew on January 23, two days after declaring his candidacy, saying: "after meeting with Republican Caucus leaders in Richmond, it is imperative that I remain in the Senate where I am needed to maintain our 20/20 split." Although the Virginia Senate was split 20/20, Democrats held the majority as Ralph Northam, the Democratic Lieutenant Governor of Virginia, cast tie-breaking votes.
In January 2019, Black announced he would not seek reelection for his State Senate seat in the 2019 Virginia legislative elections and instead retire at the end of his term.
Recent Elections
2015 State Senator
| | | |
| --- | --- | --- |
| Richard Black (R) | 25,898 | 52.3% |
| Barbra Jill McCabe (D) | 23,544 | 47.5% |
| Write in (Write-in) | 84 | 0.2% |
| TOTAL | 49,526 | |
2011 State Senator
| | | |
| --- | --- | --- |
| Richard Black (R) | 20,786 | 57.0% |
| Jeffrey Shawn Mitchell (D) | 15,613 | 42.8% |
| Write in (Write-in) | 98 | 0.3% |
| TOTAL | 36,497 | |
Source: Department of Elections
Finances
BLACK, RICHARD H (DICK) has run in 6 races for public office, winning 5 of them. The candidate has raised a total of $2,435,563.
Source: Follow the Money
Committees
Committees
Agriculture, Conservation and Natural Resources
Commerce and Labor
Education and Health
General Laws and Technology
Rehabilitation and Social Services
Appointments
Block Grants
Metro Reform Commission
Northern Virginia Transportation Authority
School Leadership & Student Outcomes
War Memorial Board, Virginia
Voting Record
See: Vote Smart
New Legislation
Source: Virginia Legislative Information System
Issues
Source: Campaign page
Quick Q and A
Q: What is the most important issue facing Virginians today?
America is facing the greatest economic challenge of our lifetime. We are on the cusp of a major recession. Americans are suffering widespread job losses, incredible debt, declining home values, and falling retirement account values. We need free-market solutions to the problems — not more debt and bureaucracy.
Q: What are some specific things you will do to create private-sector jobs in Virginia?
I will work to reduce regulations and taxes on small businesses; create economic stability so small businesses are willing to invest in job creation; develop Virginia's vast off-shore oil and gas reserves; and develop the finest-grade coal reserves in the world found in southwest Virginia.
Q: Why is America in such an economic mess?
There is too much government interference in the economy in the form of regulation and taxes, which creates uncertainty on the part of those with the resources to create jobs. The economy needs stability to encourage prudent investments.
Q: What do Democrats most misunderstand about economics and job creation?
That top-down solutions don't work. Socialism has failed everywhere it's been tried, throughout history, anywhere in the world.
Q: What were your major accomplishment as a state assemblyman for eight years?
I sponsored the legislation that built the Route 28 freeway, greatly reducing traffic congestion on this key corridor by replacing traffic lights with overpasses and widening lanes; didn't vote for a single tax increase in eight years; blocked bail for sexual predators; prohibited drivers licenses for illegal immigrants; and in 2003 passed the most significant pro-life bill ever enacted in Virginia.
Q: What is the key to eliminating U.S. dependence on foreign oil?
Increasing domestic energy production. Virginia has tremendous energy resources which we need to develop. We have vast amounts of off-shore oil and gas deposits; vast amounts of the highest-grade coal in the world in southwest Virginia; and deposits of uranium for nuclear power. Developing energy production will significantly boost the number of well-paying, private-sector jobs available to our citizens.