Summary
Current Position: State Delegate since 2010
Affiliation: Republican
Overview: N/A
About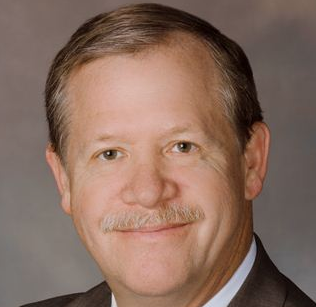 Source: Campaign page
Dr. Garrett grew up in Lynchburg, graduating with the E C Glass H.S. Class of 1974. Scott received his B.A. in Economics in 1978 and M.D. degree in 1984 from the University of Virginia. He has practiced as a general surgeon in our community since 1989, including distinguished service to the Johnson Health Center, the Free Clinic of Central Virginia, the Lynchburg Health Department and the Central Virginia Training Center.
In May 2006, Scott was elected to an at-large City Council seat. During his time on Council he has been a strong voice for fiscal responsibility and keeping city government accountable to the taxpayers. He has demonstrated the capacity and commitment to work with all citizens to address their concerns.
Scott's involvement in the business, cultural and civic activities of Central Virginia has been diverse and extensive. He has served on the Executive Committee of the Board of Directors of the Lynchburg Regional Chamber of Commerce, as well as past President of the Board of Directors of the American Cancer Society, Historic Sandusky Foundation, and the
Lynchburg Fine Arts Center. His participation in the performing arts includes 13 years singing with FACination, a local choral group. He and his wife Whitney, along with their son Tyler and daughter Haley Gray reside in Lynchburg.
Experience
Work Experience
Education
B.A., Economics
University of Virginia
1978
M.D.
University of Virginia
1984
Awards
AMA, Physician's Recognition Award
Boy Scouts of America, Eagle Scout
University of Virginia Medical Alumni Association, Outstanding Medical Student Citation (1984)
Lynchburg Family Practice Residency Program, Outstanding Teaching Award (1991)
Who's Who Among Rising Young Americans (1992)
Personal
Birth Year: 1956
Place of Birth: Norfolk, VA
Gender: Male
Race(s): Caucasian
Religion: Methodist
Spouse: Whitney Carol Eanes
Children: Tyler and Haley Gray
Membership & Affiliation
Peakland United Methodist Church (former board of trustees)
American College of Surgeons (fellow)
Edward R. Woodward Surgical Society
AMA
Virginia Surgical Society
Medical Society of Virginia
Lynchburg Academy of Medicine (former president)
Greater Lynchburg Chamber of Commerce (board of directors)
American Cancer Society (board of directors, former president)
Lynchburg Fine Arts Center (board of directors, former president)
Integrated Health Care (board of directors)
SelectBank (organizing director)
Lynchburg Optimist International
National Civil War Chaplains Museum (board of directors)
Lynchburg Community Court (Community Justice Advisory Committee)
Lynchburg Project Lifesaver (board of directors)
Raven Society
Omicron Delta Kappa
Contact
Legislative Assistant: Sarah Owen
Administrative Assistant During Session: Sherry Means
Email:
Offices
Capitol Office
Pocahontas Building
900 E. Main St,
Richmond, Virginia 23219
Phone: (804) 698-1023
District Office
2255 Langhorne Road, Suite 4
Lynchburg, VA 24501
Phone: (434) 455-0243
Web
Government Page, Campaign Site, Facebook
Politics
Recent Elections
2017 State Delegate
| | | |
| --- | --- | --- |
| Scott Garrett (R) | 17,370 | 65.7% |
| Natalie Allene Short (D) | 9,050 | 34.2% |
| Write In (Write-in) | 36 | 0.1% |
| TOTAL | 26,456 | |
Finances
GARRETT, E SCOTT has run in 7 races for public office, winning 6 of them. The candidate has raised a total of $8,565,668
Source: Follow the Money
Committees
Committees
Health, Welfare and Institutions
Vice Chair
Transportation
Appropriations
Appointments
Voting Record
See: Vote Smart
New Legislation
Source: Vote Smart
Issues
Governance
FISCAL RESPONSIBILITY
As your Delegate, Scott has been working for efficiency in state government, ensuring that the taxpayers' dollars are not wasted. He helped craft a balanced budget without onerous tax increases.
Civil Rights
2ND AMENDMENT
Scott received an A rating by the NRA and will continue to support the fight of Virginians to keep and bear arms as affirmed in the 2nd Amendment to the U.S. Constitution. He will fight to protect Virginia's sportsmen and gun owners.
RIGHT TO LIFE
Scott, a medical professional of over 25 years, understands and believes that life begins at conception. As your Delegate, he will support and fight for Pro-Life legislation in Richmond.
Economy
ATTRACTING AND RETAINING GOOD PAYING JOBS
Our small businesses, employing 75% of America's workers, are being strangled by regulatory burden and high taxes. We need to eliminate job-killing regulations, make it easier to open and grow a small business, thereby spurring economic growth and investment. Scott has been recognized by the Virginia Chamber of Commerce and the National Federation of Independent Business for his support of job creation legislation.
Education
Education matters. Scott supports reforms to Virginia's Standards of Learning tests and more flexibility in the allocation of state education funding in the classroom. As a member of the House Appropriations Committee, Scott continues to advocate for increased teacher pay and benefits as well as making college more affordable for Virginia students.
Health Care
In his career as a General Surgeon, Dr. Scott Garrett has earned the trust of over 13,000 patients in his care. He has a unique understanding of how our healthcare system works and will champion policies that improve access, availability, and affordability of medical care for all Virginians.
TRADITIONAL MARRIAGE
Scott believes that marriage is a sacred covenant between a man and a woman. He continues to support the Marshall-Newman amendment ,which enacted that definition in the Virginia Constitution in 2006.