Summary
Current Position: State Senator for District 23 since 1996
Affiliation: Republican
Former Position(s): State Delegate from 1991 – 1995; Lynchburg City Council
Steve Newman is the author of many bills of importance to Central Virginia including Governor McDonnell's entire Education Package in the 2010 General Assembly. H has served on the Governor's Higher Education Reform Commission 2010 and co-sponsored the resulting bill in the Virginia Senate. Newman has been rated as one of Virginia's most pro-job and pro-business Senate members
Twitter
About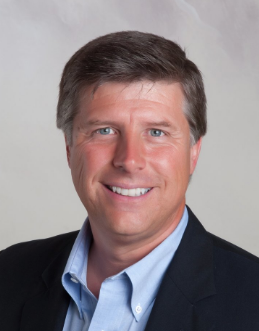 Source: Campaign page
Born: October 15, 1964
Family Status: Married to wife Kim; two sons Tyler and Wesley
Occupation:
– Vice President and Member, Board of Directors for Delta Star, Inc.
– Delta Star is a manufacturer of medium power transformers and mobile substations with operations in Lynchburg, Virginia,  San Carlos, California and Montreal, QC, Canada.
Education:
– Lynchburg College
– Central Virginia Community College
Member of:
– Lynchburg City Council Member (1988 – 1991)
– Virginia House of Delegates (1992 – 1996)
– Virginia Senate (1996 – Present)
– President pro-tempore
 
Significant Legislation:
– Author of many bills of importance to Central Virginia
– Authored Governor McDonnell's entire Education Package in the 2010 General Assembly
– Served on the Governor's Higher Education Reform Commission 2010 and co-sponsored the resulting bill in the Virginia Senate
– Rated as one of Virginia's most pro-job and pro-business Senate members
Experience
Work Experience
Vice President Of Marketing And Sales and Board member
Delta Star, Inc
Education

Lynchburg College

Central Virginia Community College
Personal
Born in Virginia on October 15, 1964
Married Kimberley Ann Newman
Contact
Legislative Assistants: Patti Dempsey, Emily Hasty
Email:
Offices
Capitol Office
Pocahontas Building
Room No: E604
Senate of Virginia
P. O. Box 396
Richmond, VA 23218
Phone: (804) 698-7523
Fax: (804) 698-7651
District Office
P.O. Box 480
Forest, VA 24551
Phone: (434) 385-1065
Fax: (434) 485-8111
Web
Government Page, Campaign Site, Twitter, Facebook
Politics
Source: Wikipedia
Newman spent four years as a member of the Lynchburg City Council before being elected to the Virginia House of Delegates. He was a member of the House of Delegates from 1991 to 1996, and was elected to the Virginia Senate in 1996. He represents Senate District 23, which includes all of Botetourt and Craig counties and parts of Campbell County, Bedford County, Roanoke County, and Lynchburg City.His district is a safe Republican seat.
Newman is chair of the Senate Committee on Education and Health. Over his decades in the state legislature, Newman gained a reputation as a staunch conservative and a member with a talent for consensus-seeking and negotiation. In 2006, he was a sponsor of the Marshall-Newman Amendment, which banned same-sex marriage in Virginia. He opposed Medicaid expansion in Virginia. He opposed 2014 legislation to decriminalize marijuana in Virginia.
In January 2016, Newman was elected president pro tempore of the Senate of Virginia. The main duty of the pro tem is to preside over the state Senate when the lieutenant governor of Virginia (who is the president of the Senate) is unable to do so.
Recent Elections
2019 State Senator
| | | |
| --- | --- | --- |
| Stephen D. "Steve" Newman (R) | 47,374 | 93.86% |
| Write-In (Write-in) | 3,100 | 6.14% |
| TOTAL | 50,474 | |
2015 State Senator
| | | |
| --- | --- | --- |
| Stephen Newman (R) | 27,309 | 96.7% |
| Write In (Write-in) | 923 | 3.3% |
| TOTAL | 28,232 | |
Source: Virginia Legislative Information System
Finances
NEWMAN, STEPHEN D (STEVE) has run in 6 races for public office, winning 5 of them. The candidate has raised a total of $2,066,237
Source: Follow the Money
Committees
Committees
Education and Health (Chair) ransportation
Commerce and Labor
Finance
Rules
Transportation
Appointments
Autism Advisory Council
Education Commission of the States
Governor's Advisory Council on Revenue Estimates
Jamestown-Yorktown Foundation Board of Trustees
Joint Rules
Online Virginia Network Authority
Revisions to SOQ & SOL
Standards of Learning Innovation Committee
State Training Centers, The Special Joint Subcommittee to Consult on the Plan to Close
The Virginia All Payers Claims Database and Doctor of Medical Science Degree and Licensure
Virginia Preschool Initiative, Joint Subcommittee
Voting Record
See: Vote Smart
New Legislation
Source: Virginia Legislative Information System
Issues
Governance
FIGHTING FOR LIMITED GOVERNMENT
As a lifelong resident of Lynchburg, a husband, and a father of two boys, Steve Newman has been a stalwart of family issues in the Senate, receiving a 100% rating from the VA Family Foundation the past three years. He sponsored a constitutional amendment that defines marriage as between one man and one woman and authored legislation that bans partial-birth abortions in Virginia. He has also voted to limit state funding of abortions.
Government is not a solution to our problem, government is the problem.
— Ronald Reagan
Economy
CREATING AND RETAINING JOBS
Government must learn to live within its means because taxes are high enough on Virginia families. During his time in the Senate, Steve Newman has continually supported reducing taxes. In 2008, Steve voted down a massive transportation tax hike that would have levied more gas taxes, retail taxes, and car sales taxes. Unlike Washington, in Richmond we balance our budget and we do it through tough decisions and cutting spending.
In the Virginia General Assembly, Steve Newman has proven to be a leader who will work to create jobs. He believes that in order to grow jobs, we must first create a business friendly environment. In the Senate, Steve got a sales tax exemption for Nuclear Power Plants. He also fought for the Rt. 29 bypass around Charlottesville in order to bring business to Lynchburg.
Education
Senator Newman sponsored the Virtual Schools Program (SB 738), providing online education opportunities to children around the state. Also, increasing transparency and effectiveness within our public school system, Steve authored a bill that requires school divisions to publish their annual budget. Steve is now the Chairman of the Senate Committee on Education and Health.
Infrastructure
TRANSPORTATION
As a longtime member and former Chairman of the Senate Transportation Committee, Senator Newman has worked tirelessly to improve Virginia's transportation system to allow for a better infrastructure for economic development and improving our road system to allow for safer and more efficient transit.
Safety
PROTECTING OUR FAMILIES
Steve championed a resolution in 2009 that made the commonwealth aware of its growing human trafficking problem. This resulted in Governor McDonnell signing legislation that increases the penalties for human trafficking. To protect our children, Steve introduced legislation that prohibits sex offenders from entering school grounds during school activities.