Summary
Current Position: State Delegate for VA House District since 2022
Affiliation: Republican
Tara was motivated to seek public office after a tense encounter with rioters last summer. Tara and her daughter were stopped in their vehicle in downtown Fredericksburg.
Surrounded by an angry mob blocking the intersection, they were encircled and intimidated as rioters assaulted Tara's vehicle.
When Tara called the police to restore safety, she was told that the mob's actions were sanctioned by the city government, and that law enforcement had no authority to intervene to ensure their safety.
Source: Campaign page
Twitter
About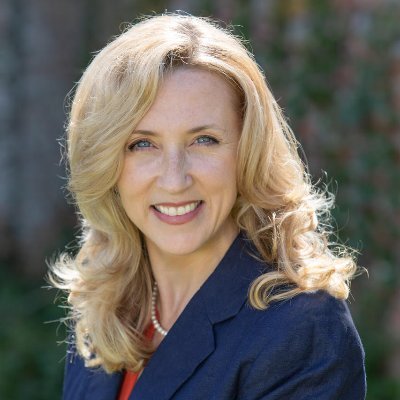 Source: Campaign page
Tara is a mother, teacher, and Marine wife who has called Stafford County home for 18 years.
Tara earned a B.A. in Political Science and Communications from Coe College before attending the University of Baltimore School of Law.
After working at the United Way, Tara married her husband Ted and moved to Virginia where they've raised their three children.
Contact
Legislative Assistant : Kathryn Roberts
Administrative Assistant During Session : Barbara Kelley
Email:
Offices
Capitol Office
E310
Phone: (804) 698-1028
District Office
P.O. Box 5055
Fredericksburg, VA 22403
Phone: (804) 698-1028
Web
Government Page, Campaign Site, Twitter
Politics
Source: Government
Committee Membership
Education
Transportation
Finance
Subcommittee Membership
Education – K-12 Subcommittee
Finance – Subcommittee #1
Transportation – Subcommittee # 3 Highway Safety and Policy
Transportation – Subcommittee #4 Innovations (Ad Hoc)
Issues
Source: Government page
Education
Education is an incredibly important issue to me. As an elementary school teacher, coach, and mother of three, providing quality education to Virginia's next generation and equipping them with the skills to build a successful future is my top priority.
Investing in education is the most important investment the Commonwealth of Virginia can make. As Delegate, I will be a tireless advocate for programs that address learning loss and promotes a rigorous curriculum that brings out the best in every child.
Education is not a partisan issue. I will always listen to parents and students and put the needs of Virginia families first.
Jobs & Economy
As Virginia continues to move forward from the pandemic, rebuilding our economy and revitalizing small businesses will be front and center of our legislative agenda.
It was our local shops, family-owned restaurants and small businesses that were hit the hardest by COVID-19 and the series of devastating shutdowns and mandates. The road to recovery will not be easy, nor will our solutions be found solely through government action. However, priorities matter – and as your Delegate in Richmond, supporting small businesses and revitalizing Virginia's economy with pro-growth policies will be a top priority.
Healthcare
Healthcare isn't just another issue – it is a matter of life and death, and is so much deeper than partisan politics.
Healthcare is personal to me, as last year I was unexpectedly diagnosed with breast cancer. I was the fourth person in my family diagnosed with cancer in the last two years.  The struggles we faced during treatment reinforced the importance of faith and family in overcoming incredible obstacles.
I understand how critically important life-saving, affordable healthcare is to Virginia families. My family was forced to navigate a complex healthcare bureaucracy. Every Virginian deserves access to quality healthcare, with more options, not less, and I will work across the aisle to find new, innovative ways to lower costs and increase coverage.
Transportation
The issue of transportation has impacted nearly every Virginia family, and is one that must be addressed to ensure our economy and our community can thrive.
As more and more Virginians return to their workplace, to school and the public square, the flaws in our transportation infrastructure are becoming more apparent than ever. Stonewalled traffic has left too many parents, seniors, and workers stuck in traffic for hours, and this frustrating reality is not sustainable if we wish to grow our economy and bring more jobs into Stafford and Fredericksburg.
As your voice in Richmond, I will work across the aisle to find workable solutions to transportation and develop plans to utilize our taxpayer dollars effectively to modernize our infrastructure to accommodate the needs of drivers, pedestrians, and businesses.
Public Safety
Public safety is a critical issue in our community and a key component of my campaign for Delegate. Virginians deserve to be safe from violence and unrest in the streets.
This issue is personal to me – last summer, my 12-year-old daughter and I were driving through downtown Fredericksburg when we were surrounded by protestors. When I called 911, the dispatcher told me the City Council would not allow the police to come help us, even after they began to jump onto my car.
I am a strong supporter of the law enforcement community, and I will refuse to allow politicians and bureaucrats to tie their hands. One-Party Democratic control in Richmond has encouraged dangerous rhetoric, and the Defund the Police movement has put innocent Virginians in harm's way.
Stafford County Sheriff Decatur has endorsed my campaign because he knows that I will be a champion of law enforcement and ensure they have the resources they need to keep our families safe.
Veterans
Those who serve our nation must know that our commonwealth has their backs.
Nearly 800,000 veterans call Virginia home, and it is our responsibility to make sure they have the highest quality care and strong community support.
Connecting veterans to benefits and expanding access to vocational training and mental health programs will be a priority of mine in Richmond. Protecting our veterans is an important issue to me – my husband Ted is a Marine reservist and my son Teddy is a Navy ROTC student. They have dedicated their lives to serving our country as so many have in our community. If given the opportunity to serve as our Delegate, I will work to make Virginia a national leader in veterans services.
Bipartisanship
It is no secret that One-Party Democratic control of Virginia's government has fostered dysfunction, and hyper-partisan politics has left too many of us without real representation in Richmond.
The spirit of bipartisanship, working together to develop tangible solutions to the issues that matter most to Virginians, is nowhere to be found, and our incumbent Delegate boasts a partisan progressive agenda that better serves his donors in D.C. than his constituents in Stafford and Fredericksburg.
If given the opportunity to serve as your next Delegate in Richmond, I will work across the aisle to deliver solutions on our shared priorities. I am a teacher, mom, and breast cancer survivor, not a politician – I will bring these lived experiences with me and work to find common ground on the issues that matter most.
Taxes
Only a few years ago, Virginia was a national leader in business growth and job creation. However, one-party Democratic control of Virginia's government has hindered our economy, and we are all paying the price. Their extreme agenda of tax increases, bloated budgets, and job-killing regulations have put an additional burden on working families and business owners.
Virginia must become competitive again, and that begins with crafting smart policies that provide tax relief to Virginia families and lower taxes on small businesses. In Richmond, I will be an advocate for taxpayers, and I understand that our hard-earned money is better spent by our neighbors in our communities, not by bureaucrats.