Summary
Current Position: State Delegate for VA House District 19 since 2014
Former: Botetourt County Board of Supervisors from 1997 – 2013
Affiliation: Republican
Candidate: 2019 State Delegate VA House District 19
Mission Statement: N/A
About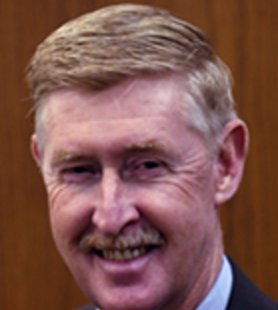 Delegate Terry Austin represents the 19th District in the Virginia House of Delegates.
Currently serving a third term in the House, he is on the committees of Appropriations, Transportation, Rules, and Cities, Count & Towns. In 2018, he was appointed to serve on the Joint Audit & Legislative Commission (JLARC).
Mr. Austin is a native of Buchanan, Virginia and is President of Austin Electrical Construction Inc., a small business that specializes in airport runway lighting which he founded forty-six years ago. He also serves on the boards of Bank of Botetourt and Carilion.
Terry and his wife, Kathy have four children and ten grandchildren. They reside in Buchanan.
Experience
Work Experience
President/CEO
Austin Electrical Construction)
Awards
James River High School, Knights of Distinction (1996)
William Skelton Ambassadorial Scholarship (2008, 2009)
Fincastle Volunteer Rescue Squad, Outstanding Supporter (2013)
Town of Buchanan, Lifetime Contributor Award (2013)
Personal
Birth Year:

 1955

Place of Birth:

 Roanoke, VA

Gender:

 Male

Race(s):

 Caucasian

Religion:

 Baptist

Spouse:

 Kathy Stevens

Children:

 Catie Austin Brown, Natalie Austin, Benjamin Austin, and Joshua Boblett,
Membership & Affiliation
Buchanan Rotary
Botetourt Republican Committee
Contact
Legislative Assistant: Matthew Miller
Administrative Assistant During Session: Jeanne Oostdyk
Email:
Offices
Capitol Office
Pocahontas Building
900 E. Main St,
Richmond, Virginia 23219
District Office
P.O. Box 400
Buchanan, VA 24066
Phone: (540) 254-1500
Web
Government Page, Campaign Site, Twitter
Politics
Recent Elections
2019 US Senator for VA House District 19
Terry Austin (R)
20,966
96.3%
Write In (Write-in)
805
TOTAL
21,771
Source: Virginia Legislative Information System
Finances
AUSTIN, TERRY L has run in 3 races for public office, winning 3 of them. The candidate has raised a total of $301,113.
Source: Follow the Money
Committees
Committees
Transportation
Counties Cities and Towns
Rules
Appropriations
Subcommittees
Chair: Transportation – Subcommittee #3
Appropriations – General Government and Capital Outlay Subcommittee
Appropriations – Public Safety Subcommittee
Appropriations – Transportation Subcommittee
Counties Cities and Towns – Subcommittee #1
Rules – Subcommittee #2
Appointments
Voting Record
See: Vote Smart
New Legislation
Source: Virginia Legislative Information System
Issues
Better Government
Keeping Taxes Low
Terry knows how important it is for the General Assembly to hold down taxes, especially when so many families and businesses are struggling to make ends meet during these difficult economic times. On the Board of Supervisors, Terry has helped keep local taxes low while ensuring local schools remain top notch and public safety was fully funded. As your Delegate, he will use that experience to insist that Richmond stretches every hard-earned dollar you pay in taxes and to ensure that taxes are kept low.
Civil Rights
Traditional Values
Terry is a strong supporter of the traditional Virginia faith-based values that are the bedrock of strong communities and strong families. He is proudly pro-life and will support additional efforts to protect the unborn. Terry also supports laws that protect every Virginian's right to openly proclaim and practice their faith.
Gun Rights
Terry is committed to upholding and defending your liberties and constitutional rights as your Delegate, especially your right to own and carry a firearm. He is a gun owner and staunch supporter of the Second Amendment. You can count on Terry to oppose any efforts to restrict your gun rights or undermine Western Virginia's hunting heritage.
Economy
Attracting New Jobs
As a successful small business owner, Terry knows that the private sector is the best engine to create jobs. As your Delegate, Terry will work to reduce red tape and unnecessary regulation on small business owners so they can better compete and grow. And Terry will push for common-sense economic development programs that help market Western Virginia as a prime location for businesses looking to relocate or expand.
Education
World-Class Schools
Terry understands that our children need excellent local schools in order to learn the skills needed to compete in an ever-changing high-tech global economy. As a Supervisor, he makes sure that classroom teachers have the resources to provide a world-class education to local students. As your Delegate, Terry will continue to stand up for educational excellence that is measurable so that parents can continually assess their local school's quality. And Terry will work to ensure that Virginia's public colleges and universities continue to be among the best in the nation.
News
Twitter
Videos
Speeches
Virginia Del. Terry Austin Addresses Covington Legislative Luncheon
Jerry Clark
Published on August 5, 2014
By: Jerry Clark
Virginia Delegate Terry Austin, former chairman of the Botetourt County Board of Supervisors, addressed a legislative luncheon at the Mountain View Restaurant in Covington, Va. on Tuesday, August 5, 2014. He talked about transportation and other issues in a brief speech.