Summary
Current Position: State Delegate for VA House District 1 since 1994
Affiliation: Republican
Mission Statement: N/A
About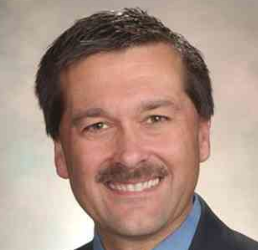 Source: Campaign page
Delegate Terry G. Kilgore has been a member of the Virginia House of Delegates, representing the citizens of the 1st legislative district, since he was first elected in 1993. As Delegate, Terry represents Scott and Lee Counties, part of Wise County, and the City of Norton. He serves as Chairman of the House Commerce and Labor Committee and is a member of the House Courts of Justice Committee and the House Rules Committee.
Terry serves on various boards and organizations in the Commonwealth including Chairman of the Tobacco Region Revitalization Commission, the Coal and Energy Commission, and the Southwest Virginia Health Authority. He also serves on the Appalachian Region Interstate Compact Commission, Southwest Virginia Cultural Heritage Foundation, Southwest Virginia Higher Education Center and the Southwest Virginia Public Education Consortium.
Terry and his wife, Debbie, reside in Gate City, Virginia in Scott County. They have two grown children, Kayla and Kyle. He practices law in Gate City and serves as the Dean of Institutional Advancement at the Appalachian School of Pharmacy in Grundy, VA.
Experience
Work Experience
Education
JD
Marshall-Wythe School of Law, The College of William and Mary
1986
B.A., 1983
Clinch Valley College
Personal
Birth Year: 1961
Place of Birth: Kingsport, TN
Gender: Male
Race(s): Caucasian
Religion: Methodist
Spouse: Debbie Sue Wright
Children: Kayla Wright and Kyle Bellamy
Membership & Affiliation
Methodist Church
Contact
Legislative Assistant: Gerald Miller
Administrative Assistant During Session: Margie Doggett
Email:
Offices
Capitol Office
Pocahontas Building
900 E. Main St,
Richmond, Virginia 23219
Phone: (804) 698-1001
District Office
P.O. Box 669
Gate City, VA 24251
Phone: (276) 386-7011
Web
Government Page, Campaign Site, Twitter, Facebook
Politics
Source: Wikipedia
Terry Gene Kilgore (born August 23, 1961) is an American politician. A Republican, he was elected to the Virginia House of Delegates in 1993, and became chair of the Commerce and Labor committee in 2008. He currently represents the 1st district in the far southwestern corner of the state, near Cumberland Gap.
Kilgore's twin brother, Jerry Kilgore, was Attorney General of Virginia 2002–2005, and was the unsuccessful Republican candidate for Governor of Virginia in 2005, losing to Tim Kaine. Kilgore's mother, Willie Mae Kilgore, was the registrar of voters in Kilgore's home jurisdiction, Scott County, until December 2008. He has two children, Kayla Wright Kilgore and Kyle Bellamy Kilgore.
Recent Elections
2019 State Delegate for VA House District 1
| | | |
| --- | --- | --- |
| Terry Kilgore (R) | 16,748 | 95.69% |
| Write-In (Write-in) | 754 | 4.31% |
| TOTAL | 17,502 | |
2017 State Delegate for VA House District 1
| | | |
| --- | --- | --- |
| Terry Kilgore (R) | 14,848 | 76.0% |
| Alicia Delynn Kallen (D) | 4,639 | 23.8% |
| Write in (Write-in) | 42 | 0.2% |
| TOTAL | 19,529 | |
Source: Virginia Legislative Information System
Finances
KILGORE, TERRY G has run in 10 races for public office, winning 10 of them. The candidate has raised a total of $2,877,199.
Source: Follow the Money
Committees
Committees
Chair: Commerce and Labor
Courts of Justice
Rules
Subcommittees
Courts of Justice – Subcommittee #2
Courts of Justice – Subcommittee #3
Rules – Subcommittee #2
Rules – Joint Rules
Appointments
Voting Record
See: Vote Smart
New Legislation
Source: Virginia Legislative Information System
News
Twitter
Videos
Other Videos
ACo | Delegate Terry Kilgore
VACounties
Published on February 20, 2017
By: VACounties
Delegate Terry Kilgore sits down with VACo to discuss the 2017 General Assembly Session, Southwest Virginia and rural issues and the retirement announcement of Speaker Bill Howell.