Summary
Current Position: State Delegate since 2003
Affiliation: Republican
Candidate: 2021 State Delegate
Overview: N/A
Twitter
About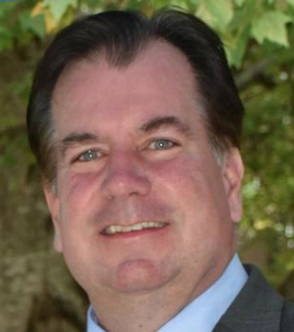 Source: Campaign page
Tim, a lifelong Virginian and 30 year resident of Fairfax County.
Tim served as the President of CapNet – a technology association dedicated to educating and electing public officials who recognized the concerns of the technology community. He has also served as the Chief of Staff to the Chairman of the House Committee on Transportation and Infrastructure. Tim worked closely with the Chairman on groundbreaking national transportation legislation ("TEA-21''). During the Administration of President George H. W. Bush, he was the Special Assistant to the Assistant Secretary of Defense for Legislative Affairs.
In 2002, Tim was elected to the Virginia House of Delegates with almost 70% of the vote. He is currently third in leadership in the House of Delegates, serving as Majority Caucus Chairman. He also serves on the Commerce and Labor, Transportation, and Finance committees.
Tim earned his Bachelor of Arts degree from the College of William and Mary and received a Kodak Fellowship for the Senior Managers in Government Program, John F. Kennedy School of Government, Harvard University. He and his wife Paula live in Clifton, Virginia with their four children.
Experience
Work Experience
Chief of Staff
Chairman of the House Committee on Transportation and Infrastructure.
2019 to present

Tim worked closely with the Chairman on groundbreaking national transportation legislation ("TEA-21'').

Special Assistant
Assistant Secretary of Defense for Legislative Affairs
2019 to present
Education
BA
College of William and Mary
2019 to present
Personal
Birth Year: 1963
Place of Birth: Norfolk, VA
Gender: Male
Race(s): Caucasian
Spouse: Paula
Children: Katie, Christopher, Matthew, and Jackie
Membership & Affiliation: St. Andrews Church
Burke Rotary
American Legion
Clifton Lions
John F. Kennedy School of Government, Harvard University (Kodak fellowship)
Occoquan Watershed Coalition
Contact
Legislative Assistant: Nadia Elgendy, Vickie Hull
Administrative Assistant During Session: Linda Staton
Email:
Offices
Capitol Office
Pocahontas Building
900 E. Main St,
Richmond, Virginia 23219
Phone: (804) 698-1040
District Office
P.O. Box 893
Centreville, VA 20122
Phone: (703) 815-1201
Web
Government Page, Campaign Site, Twitter, Facebook
Politics
Recent Elections
2017 State Delegate
| | | |
| --- | --- | --- |
| Timothy D. Hugo (R) | 15,110 | 50.1% |
| Donte Thomas Tanner (D) | 15,004 | 49.7% |
| Write In (Write-in) | 49 | 0.2% |
| TOTAL | 30,163 | |
2015 State Delegate
Timothy D. Hugo (R)
10,875
65.2%
Jerrold Lee Foltz (D)
5,781
34.6%
Write In (Write-in)
0
TOTAL
16,656
2013 State Delegate
| | | |
| --- | --- | --- |
| Timothy D. Hugo (R) | 14,887 | 59.9% |
| Jerrold Lee Foltz (D) | 9,903 | 39.9% |
| Write In (Write-in) | 52 | 0.2% |
| TOTAL | 24,842 | |
Source: Virginia Legislative Information System
Finances
HUGO, TIMOTHY D has run in 9 races for public office, winning 9 of them. The candidate has raised a total of $3,981,877.
Source: Follow the Money
Committees
Committees
Vice Chair: Transportation
Commerce and Labor
Finance
Subcommittees
Chair: Commerce and Labor – Subcommittee #2
Chair: Finance – Subcommittee #2
Finance – Subcommittee #3
Commerce and Labor – Subcommittee #3
Transportation – Subcommittee #3
Appointments
Autism Advisory Council
Coal and Energy, Virginia Commission on
Economic Opportunity for Virginians in Aspiring and Diverse Communities, Commission on
House Commerce and Labor
Electric Utility RegulationCommission on
House Finance
House Transportation
oint Commission on Transportation Accountability
Northern Virginia Transportation Authority
Tax Preferences, Joint Subcommittee to Evaluate World War I and World War II Commemoration Commission, Virginia
Voting Record
See: Vote Smart
New Legislation
Source: Virginia Legislative Information System
Issues
Governance
Taxes & Spending
Tim has consistently fought to hold the line on new or higher taxes, and has been a leader on eliminating wasteful and redundant state spending.
Tim is working to keep Virginia one of the top states in the nation to live, work, and raise a family. A big part of that goal is building a tax environment that fosters innovation and competition in business, and doesn't overburden hard-working Virginian families. As such, he has been a leader in opposing efforts to increase real estate taxes, income taxes and sales taxes, as well as opposing legislation that would have allowed localities to raise income taxes.
Civil Rights
2nd Amendment
Tim believes that the right to keep and bear arms is one of the most important rights that we have, and he will fight to protect that right for all of Virginia's law-abiding citizens. Hand-in-hand with his commitment to protecting your 2nd Amendment rights is his firm resolve to  penalize those who use guns to commit a crime and obtain them illegally.
Sanctity of Life
Tim strongly believes that we should live in a society that promotes and protects the sanctity of human life and provide security for those who cannot protect themselves.
Economy
Jobs and Employment
Over the last decade, the Commonwealth of Virginia has consistently been rated a top state for business. Through lower taxes, reducing burdensome regulations, and less intrusion into the private sector, Virginia has become a national model for how to attract and retain businesses.
Tim has made one of his top priorities be that the Commonwealth remain a pro-business state. He has made an emphasis to sponsor legislation to help foster a 21st Century economy in Virginia.
---
HB2101 – Tim supported this legislation which establishes "High School to Work" partnerships to promote internships and apprenticeships among Virginia high school students.
HB1931 – Tim supported this legislation which states that an employer shall not be required to release, communicate, or distribute to a third party any current or former employee's personal identifying information, unless required by federal law, state law, court order, warrant issued by a judicial officer, subpoena, or discovery.
Education
Tim believes that every child in Virginia deserves a high-quality education. He has supported increased investment that puts more money in the classroom and pay raises for Virginia's K-12 teachers in order to attract and retain the best teachers. Just this year, Tim supported the 2019 state budget which included a 5% teacher pay raise and $85.7 million in new funding for K-12 education.
Tim also has supported legislation that would lower class sizes in primary and secondary schools, giving students more time with their teachers and improving the quality of education.
Regarding higher education, Tim believes that Virginia's public colleges and universities should admit more in-state students every year.  He has sponsored legislation to increase the share of in-state students at Virginia colleges and universities, so more of our kids can go to great schools.
In 2019, he voted to freeze tuition at Virginia colleges.  Tim Hugo supports reining in rising costs of college tuition.  Tim was also the chief co-patron of HB 1611, which will lower the cost of prepaid tuition contracts by more than $3,000 on an eight-semester tuition contract.  Both initiatives will help ease the cost of a college education on Virginia students and families
Environment
Energy
Tim believes in prioritizing the conservation of Virginia's natural beauty for future generations. From the Great Dismal Swamp to Great Falls, over 400 years Virginians have made a commitment to protect and treasure the Commonwealth's natural wonders.
On energy, Tim believes that Virginia requires an all-of-the-above approach. Energy independence has been America's "Achilles' Heel" in the recent past. Providing cleaner and reliable energy is a monumental task looking to the future. It will require the help of solar and wind incorporated with our existing coal, natural gas, and nuclear energy options.
In 2018, Tim sponsored legislation removing barriers for solar project development, strengthening our grid infrastructure, and directing utilities to generate more power from renewable sources — specifically 5,000 megawatts of utility solar and wind energy.
2018: HB1202 – introduced bill to create a pilot program that ensures the proposed Haymarket 230 kV power lines are buried.
2018: HB1215 – introduced bill that declares that the construction or purchase of certain solar generation facilities, or the purchase of the energy, capacity, and environmental attributes from the facilities, is in the public interest. This bill was amended to include wind energy.
2018: HB1261 – introduced bill that an energy efficiency program proposed by an electric or gas utility is in the public interest if the net present value of the benefits exceeds the net present value of the costs as determined by any three of four benefit-cost tests​. Amending the statute will increase the availability of efficiency programs for customers and improve Virginia's efficiency ranking, as well as helping natural gas and electric customers reduce their energy consumption, thereby saving electricity and reducing their bills.
2015: HB2267 –  introduced the bill that established the Virginia Solar Energy Development Authority. This new body will help facilitate the growth of the solar energy industry in the Commonwealth.
2014: HB1239 –  introduced the bill that exempts solar energy facilities from real and personal property taxes.
2013: HB1695 –  was a co-patron of the bill to provide access to net metering on renewable-energy-generating agricultural operations.
2007: HB 2708 – fought for the inclusion of net metering. The default service provider may enter into an agreement to purchase any excess electricity generated by an eligible customer-generator that is consistent with the minimum requirements for such contracts established by the State Corporation Commission.
Health Care
Tim believes a core function of government is to provide services to those most in need. Tim believes in taking real steps to improve and invest in the healthcare safety net to meet the needs of Virginia's most vulnerable citizens.
That's why Tim Sponsored:
This year, Tim co-sponsored HB 2267, which requires any health benefit plan amended, renewed, or delivered on or after January 1, 2018, to provide coverage for hormonal contraceptives (birth control), to cover up to a 12-month supply.
In 2015, Tim was the chief co-patron of HB 1940, which expanded coverage for the diagnosis and treatment of autism spectrum disorder. Based on research by the Virginia Commonwealth University's (VCU) Autism Center of Excellence report that the average age of diagnosis in Virginia is between six and seven years of age. This legislation expanded the coverage to individuals between the ages of two through ten.
In 2014, Tim's legislation, HJ 93, designated the first week in October, as Chiropractic Health Week in Virginia. The chiropractic profession promotes musculoskeletal health and overall wellness by encouraging patients and the public to maintain a healthy lifestyle through good nutrition, regular exercise and restful sleep instead of relying solely on medication.
In 2014, Tim co-sponsored HB 387, which ensures a simple pulse oximetry screening for critical congenital heart defects is performed on every baby prior to discharge. This Bill saves lives. If left undetected, critical congenital heart defects can result in death or disability.  By ensuring screenings for all newborns, these life-threatening conditions can be caught prior to discharge.
In 2011, Tim co-sponsored HJR 643, which designates May as "Lyme Disease Awareness Month" in Virginia. Then in 2013, Tim co-sponsored HB 1933, which requires health care providers notify anyone tested for Lyme disease about the risk of false negatives to better protect Virginians.
Mental Health
After the Virginia Tech shooting in 2007, Tim became committed to addressing mental health issues so that many of our young people could receive the help they need in the hopes of preventing another tragedy. Working with his colleagues in 2008, the Virginia General Assembly enacted comprehensive mental health legislation including several pieces of legislation that Tim co-sponsored. Last year, the Governor signed his bill, HB 1075, which requires community service boards to provide hospitals with informational materials on substance and alcohol abuse services to minors.
During the 2013 General Assembly session, Tim introduced HB 1609 which strives to improve the coordination between public four-year higher education institutions, mental health facilities, and local hospitals. HB 1609 ensures that all four-year public colleges and universities have mechanisms in place in order to expand services available to students seeking treatment. Specifically it allows universities and community services boards to work together so that there is notification when a student is involuntarily committed, or when a student is discharged from a facility and he consents to such notification.
Opioid Addiction
The opioid epidemic affects the lives of Virginians across the Commonwealth. Tim and the entire General Assembly are working to solve this serious issue. Medications are often prescribed for longer than necessary, resulting in unused medication being improperly disposed, illegally sold or abused. In Virginia, the most common drug overdoses are from prescription opioids. Tim is working to help stop overprescribing and to help end this epidemic.
 Tim's legislation, HB 1885, directs physicians who prescribe opiate painkiller medication to a patient for longer than seven days to contact the Prescription Monitoring Program (PMP). This allows prescribing physicians to see what, if any, controlled substances the patient is currently taking. This new directive helps limit overprescribing of painkillers.
The HB 2161 bill, which Tim co-sponsored, establishes educational guidelines for training health care providers in the appropriate use of opioids safe prescribing practices with the goal of preventing the overprescribing of opioids.
Infrastructure
Transportation
Tim understands that transportation issues and road congestion are once again becoming a crisis in Northern Virginia. Tim Hugo opposes additional tolling on I-66 and on the Prince William and Fairfax County parkway and will continue to introduce legislation to give drivers more options to avoid I-66 tolls and supports their elimination altogether.
During his tenure in the House of Delegates, Tim has secured millions in critical transportation dollars for road construction projects in Northern Virginia, worked on countless projects to improve our local roads, and worked to get our fair share of transportation dollars from Richmond.
In 2018, Tim supported the NVTA's Six Year Plan, which created a budget of over one billion dollars for road improvement projects in our region including:
Safety
Protecting Victims
Tim is committed to protecting victims of abuse, violence, and human trafficking. As your Delegate, he voted to require abusers who are convicted of domestic assault a second time to spend at least 60 days in jail so victims have time and space to recover.
Tim has also been a leader in Virginia's fight against human trafficking having sponsored multiple pieces of legislation to combat this heinous crime. In 2011, he introduced HB 1898 which raised the penalty for abducting any individual for the purposes of prostitution or abducting a minor for child pornography to a felony. His next bill, HB 1606, made soliciting a minor for prostitution a felony as well.
In 2014, Tim then passed HB 485 to expand the toolbox for Virginia law enforcement to track down and prosecute suspected traffickers operating online. Finally, in 2015, he passed HB 1964 establishing Virginia's first standalone sex trafficking statute and provided for felonies for any offender caught trafficking children, regardless of whether the victim was forced, intimidated, or coerced.
Veterans
Virginia is home to nearly 800,000 veterans, roughly 1 in 10 of all Virginians, which is why Tim, as a veteran, has advanced and backed legislation supporting veterans. Legislation that includes making it easier to transition into civilian life and ensuring veterans have the best care available. Tim supports providing resources to those who complete their active duty.
In 2016, Tim co-sponsored HB 477, to establish two new veteran care centers, in Hampton Roads and in Fauquier County, in order to help provide veterans with quality long-term healthcare.
In 2012, Tim co-sponsored several bills aimed at helping veterans, two of which provide a real estate tax exemption for disabled veterans. The bills clarify that real property held in specific trusts by a disabled veteran, a disabled veteran and spouse, or a surviving spouse of a disabled veteran, qualifies for the real estate tax exemption for the primary residence.
House Bill 195 directs governing boards of public institutions of higher education to implement policies awarding academic credit to students for educational experience gained from military service.
To improve the delivery of benefit services to veterans, he sponsored HB 1121, to increase the ratio of claims agents with the Department of Veterans Services to the number of veterans in the Commonwealth to one agent for every 23,000 veterans, a 12.5 percent increase in the number of claims agents.