Summary
Current Position: Elementary School Teacher, retired
Affiliation: Democrat
Candidate: 2019 State Senator
Overview: N/A
About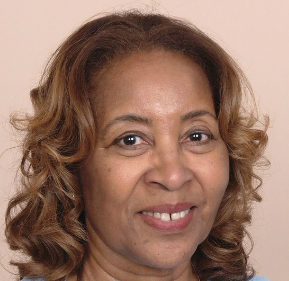 A committed community member and lifelong educator who is running for State Senate to improve the lives of all Virginians.
During her childhood, Virginia saw her parents deeply involved in community service as they served on local community boards and organized voters to participate in state and local politics. These real life examples of being your brother's keeper helped in shaping her core values. As she matured in her understanding, she saw how our political system can be used to improve the lives of people. Through these experiences, Virginia developed her guiding philosophy: See where you can help, then do it!
Experience
Work Experience
Adjunct Professor
Virginia Commonwealth University
Teacher
Mary Munford Elementary
Children's Book Author
Tate Publishing Company
Contact
Email:
Offices
Campaign Office
P.O. Box 734
Prince George, Virginia 23875
Web
Campaign Site, Facebook, Twitter, Instagram
Issues
Governance
Judicial System
As your Senator, I will work to reform the criminal justice system by decreasing the time of incarceration for non-violent offenders, reduce the number of children prosecuted as adults, seek to appoint more women and judges of color to the courts. I am committed to ensuring that African Americans and other minorities are treated equally under the law.
Civil Rights
Equal Rights
I support the ratification of the Equal Rights Amendment. As your Senator, I will work to address the inequities women face with equal pay for equal work. I support a woman's right to reproductive freedom. In 2020, new legislation needs to be enacted for Paid Family Leave that includes revisiting time of employment requirements. I support protecting at-risk LGBTQ rights and initiatives.
Economy
Working Families
I support lifting-up working families throughout the 15th district and our Commonwealth. One way is to provide incentives for construction of more affordable housing. It provides jobs in the community, expand the tax base and helps working families. I support investment incentives to businesses that create career opportunities and good paying jobs in our communities. It is imperative that we provide good paying jobs and careers through Workforce Development programs throughout the 15th district and Commonwealth. It should be an option, not a necessity to work a second or third job in order to provide for your family.
Workforce Development
As your Senator, I support Work-Force Development programs. Certified programs that prepare our workforce for the high demand jobs in the rapidly expanding field of technology. Businesses looking to grow new industries, expand their current operations or relocate in Virginia are looking for a prepared workforce. With a prepared workforce we will continue to attract and retain businesses in our district, which leads to a continuously growing economy in the 15th District. I support continuing to invest in workforce development programs like" Fast-Forward". The short-term workforce training program that offers Virginians the opportunity to sign-up from 6-12 weeks for credential courses through the Virginia Community College Systems. Workforce development programs help to assures that our rural communities are not overlooked or underserved in Richmond.
Education
Education
As a former educator, I will work for continued and complete funding of our public schools. I support continued funding of quality Preschool education. The continued and complete funding of our public schools contributes to a safe and productive learning environment for our kids, maintains a low teacher-pupil ratio, provides access to modern technology, attracts and retains highly-qualified teachers, and increases teacher pay. I believe a well-educated community contributes to a robust economy.
Environment
Environment
We can grow a better tomorrow using solar and wind energy. We have the land in our 15th district, especially in our rural communities, that can be an active part in how energy is produced, while providing new jobs. As your Senator, I will work to provide incentives for large and small farmers who use their land for solar farming. Along with providing incentives for homeowners and businesses that install renewable energy technology. As your Senator, I will not accept campaign contributions from companies that hold a monopoly on energy production or any other Corporate PACs. We must enact legislation to protect our land, the air we breathe and the water we drink. It's up to us, all of us, to grow a better tomorrow for our kids and grandkids.
Health Care
Healthcare
Our health is truly our most precious asset. As your Senator, I will advocate to increase access to mental health treatment, lower the cost of prescription drugs, increase access to substance abuse treatment, and work to make sure that pre-existing conditions are covered. With the Medicaid Expansion more families in Virginia are receiving better healthcare, but it's important that we work to cover all Virginians. I support providing incentives to employers who provide healthcare insurance.
Twitter