Summary
Current Position: US Representative for US House District 2 since 2019
Affiliation: Democrat
Candidate: 2022 US Representative
Other Positions:
Vice Chair, Committee on Armed Services
Chair, Subcommittee on Disability Assistance and Memorial Affairs – Committee on Veterans' Affairs
Featured Quote:
"Today, too many Americans are working hard and getting less. That's because politicians in Washington aren't looking out for them. That's why I am running for Congress.
The core values of Security, Equality, and Prosperity will serve as my compass in representing the 2nd District."
Featured Video: 
Rep. Elaine Luria questions witnesses in House investigation of Jan. 6
July 27, 2021
News
The Commandant of the Coast Guard, Admiral Karl L. Schultz, welcomed the proposed legislation, saying, "The Coast Guard Yard has provided our Service and our Nation with over 120 years of organic shipbuilding and complex depot-level ship repair. Strategic investments today at the Coast Guard Yard will help ensure that tomorrow's Coast Guard fleet is properly supported to meet our national priorities, as well as provide additional opportunities for U.S. Navy ship repair work."
The shipyard-oriented amendment to the National Defense Authorization Act, sponsored by Virginia Democrat Elaine Luria (VA-2), Vice Chair of the House Armed Services Committee, is unusually savvy in aligning Democrats in the House and the wider Democratic base with an emergent national security challenge.
Twitter
About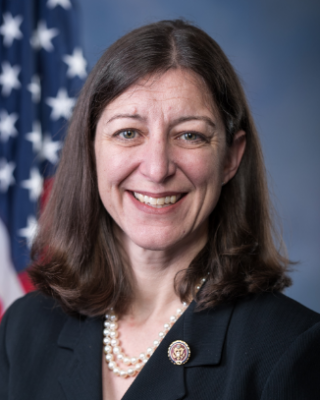 Source: Campaign page
Elaine Luria served her country in uniform for 20 years with the philosophy: Be Good.  Do Good Work.  Elaine sees this simple, but powerful message lacking in Washington today.
When her peers were heading off to college, Elaine was compelled to be part of something bigger than herself and joined the Navy at 17—so she could give back and help build a safer, stronger, and fairer society for this generation and the next.
On her first day in uniform, she was inspired by the Naval Academy's Mission, to assume the highest responsibilities of command, citizenship, and government.  Elaine served for 20 years as a Surface Warfare Officer and nuclear engineer deploying six times—twice forward-deployed on ships stationed in Japan—conducting operations in the Middle East and Western Pacific on destroyers, cruisers, and aircraft carriers.
Whether it was enforcing sanctions by boarding Iraqi oil smugglers in the Arabian Gulf, launching jets off the deck of the aircraft carrier in the Indian Ocean to simultaneously strike terrorists in Iraq and Afghanistan, operating complex nuclear reactors, as second in command of a guided missile cruiser, or in command of a combat-ready unit of 400 sailors, providing assault craft to support the U.S. Marine Corps: Elaine never let politics get in the way of doing what was right and getting the job done.
While Elaine's service to our country was coming to an end – she officially retired from the Navy on June 1, 2017 – she was inspired to help the community that she and her family call home.
That's why she started a family business, Mermaid Factory, that began as a block of clay on her kitchen table. Since then, Mermaid Factory has created ten jobs in the community, has donated over fifty thousand dollars of our proceeds to charity, and infused more than a quarter of a million tax dollars into our economy. Over 50,000 people have experienced Mermaid Factory– by spending time with family or friends, expressing their creativity, and taking home a souvenir of Hampton Roads' iconic mermaid and dolphin symbols. Mermaid Factory continues to manufacture our products locally and give back to organizations in the community that support youth and the arts.
In Congress, Elaine will use her experience in the Navy and as a small-business owner to protect our country and create an economy that works for everyone – not just those at the top.  Her 20-year Navy career makes her the clear choice to represent this military-rich district with the world's largest navy base and among the highest concentration of veterans, including the largest number of female veterans nationwide.  Through her experience as an entrepreneur, she can relate to the challenges and potential of small businesses and their impact on the community. And, as a mother, she will fight to ensure a brighter future for every child.
To help the families, seniors, and businesses of Hampton Roads, we need leaders with real-world experience. We need leaders who know what it means to serve, have overcome obstacles, faced adversity and became stronger because of it.
Experience
Work Experience
Surface Warfare Officer and nuclear engineer
Navy
Family business
Mermaid Factory
2017
Contact
Email:
Offices
Washington, DC Office
534 Cannon HOB
Washington, DC 20515
Phone: (202) 225-4215
Eastern Shore Office
25020 Shore Parkway
Suite 1B
Onley, VA 23418
Phone: (757) 364-7631
Virginia Beach Office
283 Constitution Drive
One Columbus Center, Suite 900
Virginia Beach, VA 23462
Phone: 757) 364-7650
Fax: 757) 687-8298
Web
Government Page, Campaign Site, Facebook, Twitter, Government Page, Wikipedia
Politics
Source: none
Committees
Committee on Armed Services (vice chair)

Subcommittee on Seapower and Projection Forces
Subcommittee on Readiness

Committee on Veterans' Affairs

Subcommittee on Disability Assistance and Memorial Affairs (chair)
Subcommittee on Oversight and Investigations

Committee on Homeland Security

Subcommittee on Transportation and Maritime Security

Select Committee on the January 6 Attack
Campaign Finance
Voting Record
Search
Recent Elections
2018 US Representative
Elaine Luria (D)
139,571
51.05%
Scott W. Taylor (R)
133,458
48.81%
Write In (Write-in)
371
TOTAL
273,400
Source: Campaign
Finances
LURIA, ELAINE  has run in 1 race for public office, winning 1 of them. The candidate has raised a total of$4,241,568.
Source: Follow the Money
Committees
Committees
House Armed Services Committee
Vice Chair of the Seapower and Projection Forces Subcommittee
House Committee on Veterans' Affairs
Chair of the Disability Assistance and Memorial Affairs Subcommittee
House Committee on Homeland Security
Appointments
Caucuses
Bipartisan Task Force Combatting Anti-Semitism
Chesapeake Bay Task Force
Congressional Bipartisan Historically Black Colleges and Universities Caucus
Congressional Military Veteran Caucus
Congressional Shipbuilding Caucus
Congressional Small Business Caucus
Gun Safety Task Force
House Oceans Caucus
National Guard and Reserve Components Caucus
New Democrat Coalition Climate Change Task Force (Co-Chair)
Servicewomen & Women Veterans Congressional Caucus
U.S.-Philippines Friendship Caucus
Voting Record
See: Vote Smart
Issues
Governance
Economy
July 25, 2019 Press Release
WASHINGTON – Congresswoman Elaine Luria (VA-02) today voted in support of a bipartisan budget agreement that would permanently end the threat of sequestration, protect the full faith and credit of the United States, and promote military readiness in Hampton Roads and beyond.
July 18, 2019 Press Release
WASHINGTON – Congresswoman Elaine Luria (VA-02) today voted for the Raise the Wage Act, keeping her promise to stand up for Coastal Virginia's working families.
Sponsored and introduced by Congressman Bobby Scott (VA-03), the Raise the Wage Act (H.R. 582) would increase the federal minimum wage from $7.25 to $15 over a six-year period.
May 1, 2019 Press Release
WASHINGTON – Congresswoman Elaine Luria (VA-02) today pushed the House Committee on Transportation and Infrastructure to consider projects important to Virginia's Second Congressional District as the panel develops its legislative agenda.
March 27, 2019 Press Release
WASHINGTON – Congresswoman Elaine Luria (VA-02) today joined a majority of the House in voting to pass the Paycheck Fairness Act, a bill that promotes equity in America, closes unfair loopholes, and provides effective remedies for women who are not getting equal pay for equal work.
An original cosponsor of the Paycheck Fairness Act, Congresswoman Luria cheered the bill's House passage and urged the Senate to follow suit.
March 14, 2019 Press Release
WASHINGTON – Congresswoman Elaine Luria (VA-02) today announced she is an original cosponsor of bipartisan legislation that would increase accountability and oversight over private contractor-provided housing for military families, which have suffered from serious health, safety, and environmental problems.
Education
August 14, 2019 Press Release
WASHINGTON – Congresswoman Elaine Luria (VA-02) today announced that her office will host its first annual Congressional App Challenge in Virginia's Second Congressional District.
The Congressional App Challenge is a competition for middle and high school students to develop original apps and to encourage students to explore science, technology, engineering, and mathematics (STEM), along with computer science.
July 2, 2019 Press Release
WASHINGTON – Congresswoman Elaine Luria (VA-02), the Chair of the Committee on Veterans' Affairs Subcommittee on Disability Assistance and Memorial Affairs, and Congressman Phil Roe, M.D. (TN-01), the Ranking Member of the Committee on Veterans' Affairs, today introduced a bill to expand the availability of in-state tuition rates to student veterans regardless of when they were discharged from the military.
June 19, 2019 Press Release
WASHINGTON – Congresswoman Elaine Luria (VA-02) today announced House passage of nearly $13 billion in funding she requested for important health, labor, and education priorities, including increased funding for the Head Start program and career and technical education.
Environment
More on Energy and Environment
Health Care
Access to quality and affordable health care is essential to a good life in America. In that spirit, the Affordable Care Act (ACA) expanded access to health insurance to more Americans than ever and helped millions of Americans with pre-existing conditions rest assured they could no longer be denied health care coverage.  Nearly a decade later, Virginia went a step further and expanded Medicaid, insuring an additional 400,000 Virginians.
We still have more work to do. During my time in Congress, I have spoken out against efforts that would take health care away from Americans and their families.
I will continue to work to improve health care access and affordability and strengthen the ACA to ensure all Americans have access to affordable health coverage.
Veterans