Summary
District Description: County of Stafford (part); City of Fredericksburg (part)
Current Delegate: Bob Thomas since 2018 (R)
According to Ned Oliver of Virginia Mercury:
"Another district Democrats barely lost in 2017, this race has also voted Democratic in recent statewide elections, though by slimmer margins than some of the other districts Democrats are targeting. Democratic Sen. Tim Kaine won the district by 55 points last year and Northam won with 51 percent of the vote in 2017. The Republican incumbent, Bob Thomas, was taken out by former Stafford Supervisor Paul Milde in a nasty primary that saw Milde tack right on issues like abortion and health care, something most Republicans facing tight races have strayed away from and Democrats expect to play to their advantage in a general election."
VA House District 28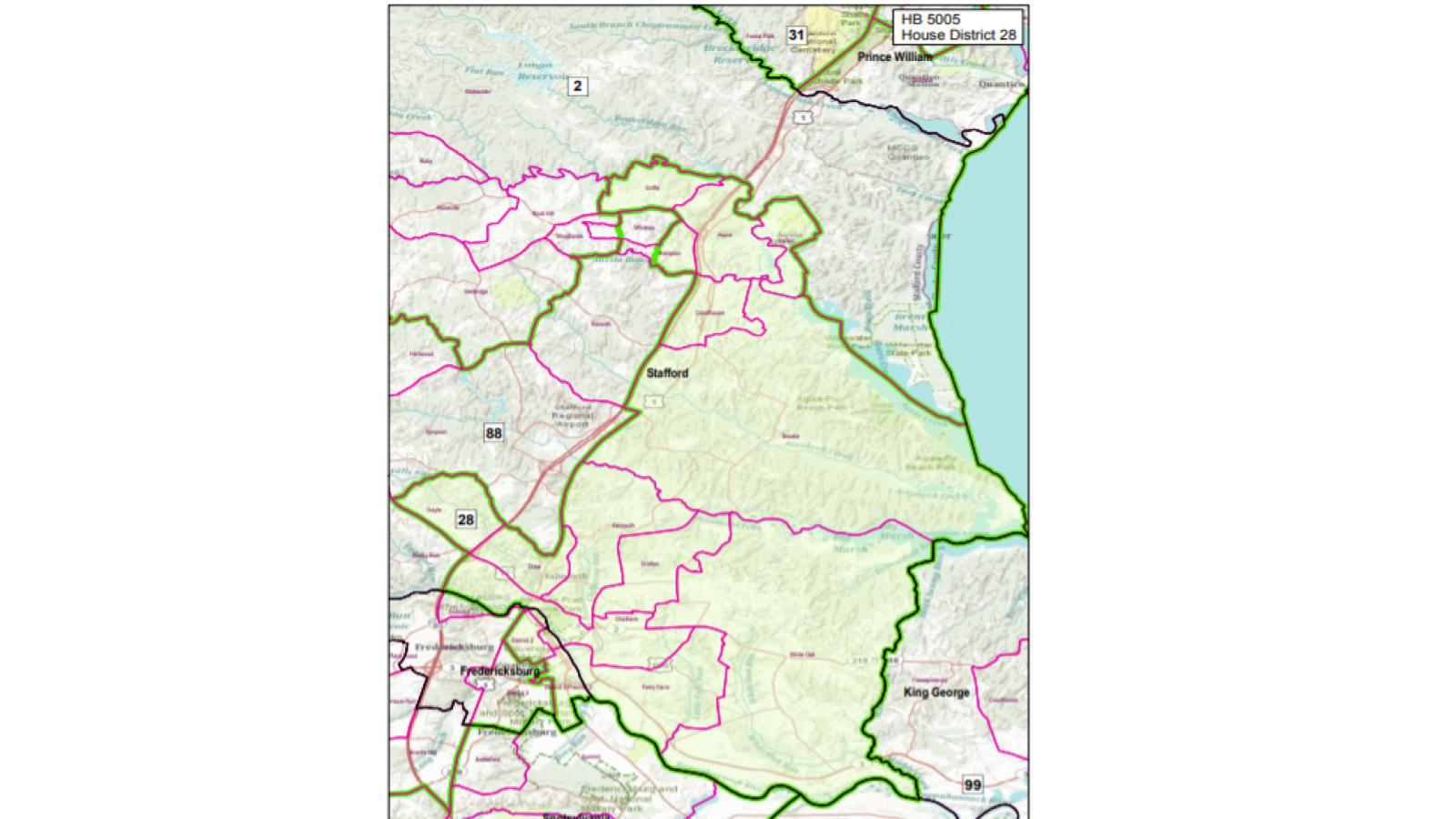 Joshua Cole
Current Position: Chief of Staff for Delegate Kelly Convirs-Fowler
Affiliation: Democrat
Candidate: 2019 State Delegate VA House District 28
For more information, see Joshua Cole's post.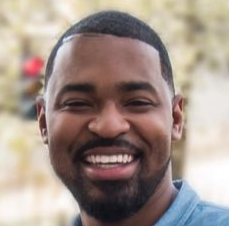 In 2017, Joshua Cole proudly ran for the Virginia House of Delegates to represent Virginia's 28th District, becoming the first American-American, and youngest person to receive any party's nomination, along the way. In an underfunded, hard-fought race, Josh finished less than 100 votes shy of having the honor of representing the 28th District.
Since then, Josh has served the state by acting as the Chief of Staff for Delegate Kelly Convirs-Fowler, fighting for the people by working alongside Delegate Convirs-Fowler on issues important to all Virginians, like fair housing. Simultaneously, Josh serves on Stafford County Public Schools Superintendent's Equity, Diversity and Opportunity Committee, the Greater Fredericksburg Area Interfaith Council, as the President of the Stafford County NAACP and participates with numerous other local and community initiatives.
Clear in all of this work is Josh's commitment to the communities of the 28th District. Raised in the 28th, Josh knows not only what it takes to live here, but what it means to build a home in Fredericksburg and Stafford County. He understands the excruciating drive along I-95 that is the bedrock of so many constituent commutes. He's seen first-hand the ever-increasing cost of living in this community, and has sat with hardworking friends and neighbors, proud Virginians, who simply want to find a way to raise their family in the same town in which they grew up. Josh seeks to be your Delegate to he can fight to make this so, for all of them, and for you.
A product of the Stafford County Public School system, Joshua's background in Virginia's political affairs is rich, dating back to 2005, when he was appointed by the then-speaker, the Honorable William J. Howell, as a Page for the Virginia House of Delegates. That same year he was chosen as the Governor's Page by Governor Mark R. Warner. He returned to the General Assembly again in 2016 as a Staff Assistant to the Clerk of the Virginia State Senate. As your Delegate, Josh will bring this experience to the fore to fight for a Virginia that serves all Virginians.
Paul Milde
Current Position: Businessman
Former: Chair, Stafford County Board of Supervisors from 2011 – 2017
Affiliation: Republican
Candidate: 2019 State Delegate VA House District 28
For more information, see Paul Milde's post.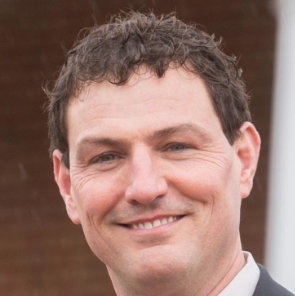 Paul Milde is a Stafford County businessman who served 12 years on the Stafford County Board of Supervisors. Paul has lived in Stafford since 1989 and has two grown children, Travis and Bailey. Paul is a lifelong entrepreneur who believes that with hard work and a willingness to innovate, we can find public policy solutions to even the thorniest of problems. Paul has a track record of success with this common-sense approach to government. His work to preserve Stafford's Crow's Nest peninsula proved that land preservation can be achieved without trampling property rights. As a three-time chairman of the Fredericksburg Area Metropolitan Planning Organization (FAMPO), Paul learned how important it is for our region to have a tenacious advocate for funding to address the perennial problem of traffic. Since his term on the Board of Supervisors ended in 2017, Paul has remained engaged in these and many other issues facing our region.
Issues
Economy
Joshua Cole
A living wage is about more than a paycheck, it's about investing in our communities and our people. Yet our leaders in the General Assembly can't be bothered to pass legislation that raises Virginia's minimum wage from $7.25/hour. And, as I hear from my neighbors each and every week, this just isn't cutting it anymore. Not when you need $65,000 a year to maintain a one bedroom apartment in Fredericksburg, not when the top 1% of Virginians make 17.7 times more than the bottom 99% (according to the Economic Policy Institute), and not when Stafford County is the #6 wealthiest county in America. We can do better, and as your delegate, I will do better.
As the son of a single mother, I saw firsthand what it takes to hold down a job in our state, and the hardworking spirit of Virginians. In the Capitol, I'll fight for the men and women of the 28th District putting in an honest day's work, day in and day out.
Paul Milde
Paul Milde understands high taxes and reckless spending cripple our economy's growth. That's why he cut millions of dollars in taxes, by:
Repealing the job-crushing Business, Professional, and Occupational (BPOL) Tax, and
Slashing personal property taxes.
As a result of Paul's leadership, Stafford County's job growth soared to first place in the state while the county's bond rating was strengthened to AAA status.
As your Delegate, Paul will always stand for common-sense free market principles and against the socialist economic policies of the extreme left.
Education
Joshua Cole
In takes someone who understands our problems to fix our problems. A product of the Stafford County Public School System and now serving on Superintendent Kinzer's Equity, Diversity, and Opportunity Committee, I know the problems our schools face not only from a student's perspective but from that of a community member as well.
Solving our problems starts early, with early childhood education, and universal pre-school for all Virginia's sons and daughters. As these children rise up through the public education system, they should be meet by facilities that receive a fair and equal distribution of state and local funding, to eliminate the inequalities that we see going on statewide.
Guiding these men and women through the halls of our institutions should be teachers who don't just hear our praise, but feel it in their pocketbooks and wallets. An across-the-board pay raise for our teachers and paraprofessionals is not only required, but mandatory if we intend to keep the best and the brightest in Virginia educating our children.
Beyond this, ending the playground-to-prison pipeline is one of my top legislative priorities. Too many children are subject to overpunishment that puts them on a path curtailing their education and increasing the risk they engage in criminal activity. By simply practicing restorative justice within our schools, eliminating or reducing out of school suspensions for minor behavioral episodes, and reclassifying incidents away from criminal occurrences and back towards childhood outbursts, we can keep our children in the classroom and on a path to success.
Paul Milde
Paul Milde will work hard to improve infrastructure. Paul has a track record of developing infrastructure while on the Stafford Board of Supervisors. He's been pivotal in starting, funding, and completing hundreds of infrastructure projects.
As your delegate, he will bring the fight to Richmond to get the infrastructure funding the Fredericksburg area so desperately needs.
Infrastructure
Joshua Cole
If you're a Virginian with a driver's license, then I don't have to tell you about how our infrastructure can't handle the Virginia of today, let alone the Virginia of tomorrow.
One of the worst commutes in America, in terms of traffic, is along the I-95 corridor from Fredericksburg to Washington, DC. But you already knew that. With so many of our residents heading up and down 95 each and every week, we need a delegate who will actually put forward the legislation to end this traffic nightmare, not just talk about the issue. We need solutions that will rebuild our roads and improve our public transportation options, not rhetoric that leaves us stuck in the same old gridlock. As your delegate, I'll get gridlock out of the House of Delegates, and off of our streets and roads.
Paul Milde
Paul Milde will work hard to improve infrastructure. Paul has a track record of developing infrastructure while on the Stafford Board of Supervisors. He's been pivotal in starting, funding, and completing hundreds of infrastructure projects.
As your delegate, he will bring the fight to Richmond to get the infrastructure funding the Fredericksburg area so desperately needs.
Preserving Stafford's Treasures
Paul Milde
House of Delegates District 28 is home to one of our nation's greatest treasures, George Washington's Ferry Farm. Paul Milde helped protect this historic landmark. He also led the Board of Supervisors' efforts to preserve The Crow's Nest Natural Area Preserve and Government Island and helped to establish the Stafford Civil War Park and the Belmont Ferry Farm Trails. With Paul's leadership, Stafford County preserved 10,000 acres during his 12-year tenure on the Board of Supervisors.
Paul also prioritized funding for voter approved parks and recreation projects such as the new baseball fields at Chichester Park and the soccer and football fields and swimming pool complex at Embrey Mill.
Civil Rights
Joshua Cole
Ratifying the Equal Rights Amendment
Until we pass the Equal Rights Amendment (ERA), it is still remains legal to discriminate against Virginians on the basis of one's gender. I refuse to stand idle while women and members of the LGBTQ+ community continue to be treated as second class citizens across the Commonwealth.  I believe that all people are created equal, regardless of their sex or gender identity. Virginia must become the 38th state to pass the ERA to meet the threshold for ratification in the United States Constitution, and I intend to make it happen.
Protecting Reproductive Freedom
Every year, conservatives in Richmond work tirelessly to deny citizens across the Commonwealth their reproductive liberty and body autonomy. I will work to block any attempt to criminalize abortion, silence victims of assault, and restrict access to contraceptives in Virginia.
Environmental Action
Joshua Cole
We have a lot to be thankful for in our district, but one of our greatest resources, one of the things we take most for granted, is the natural environment we're blessed with in Stafford County and Fredericksburg. It can be a place we go for picnics and playgrounds, or, for the many farmers who populate our district, the means for income and employment. That's why protecting our environment is a charge I take seriously.
This is about more than keeping our grass green. It's about reducing the number of days with extreme heat, so we can keep our infrastructure from buckling. It's about preserving green spaces so that we have a place to bring our children. It's about holding bad actors who continue to pollute our beautiful Virginian environment accountable for their actions. I will work with, and for, the communities of our district so that we can leave behind a Virginia that is greener and greater than it is today.
Health Care
Joshua Cole
Passing Medicaid expansion was a huge win for Virginians, and long overdue. But with Republicans tacking on work requirements, the access to healthcare we should all have is being curtailed by those looking to play politics with our lives. Now, we've got a job to finish: repeal the requirements and pass Medicaid-for-All so every Virginian can see a doctor. No one should ever have to choose between spending money on medication or spending it on groceries. Virginia can, and must, do better.
But improving our healthcare system should not end there. In a state with such a large active and retired military population, especially here in the 28th district, it's essential that we dedicate more time and resources to improving the systems we have in place to care for our veterans. Long wait times, uncovered care, and unkempt facilities are not how we show our respect for those who have given so much for all of us.
Criminal Justice Reform
Joshua Cole
It is now common cause, uniting Virginias of all political stripes, to champion the idea that our criminal justice system is in desperate need of reform. But the folks in Richmond continue to fail to act to right the wrongs of our penal codes. The effects of this misapplication of justice on our diverse community have been far and wide, and it's time for them to come to an end.
It begins with a return to community policing. Our communities are built on strong ties between neighbors, and those should extend to relationships between our citizens and the police. Enabling that trust should be accelerated by the passing of a statewide requirement for force-wide use of body and dash cameras.
And rebuilding our communities also means creating sensible drug rehabilitation policies. Too many communities have been decimated by burdensome arrests and jail sentences caused by infractions related to issues of mental health and addiction. We see this happening more and more in the face of our opioid and heroin epidemic. But we've substituted incarceration for care. I'll fight to make sure our government provides mental health and addiction care to those who have and will end up in legal trouble due to addiction, and that we help with their re-entry into society. Our system should not be one of just punishment, but progress too.
Housing
Joshua Cole
For over two decades, I've been fortunate enough to call the 28th District my home. But as I look around today, I see more and more families expressing difficulty finding an affordable place to live in Fredericksburg and Stafford County. It's no surprise.
We know why this happens. With many in the district shuttling up I-95 for work every day, six-figure salaries from the NoVA area end up here in our area. Developers see these opportunities and our housing stock is proof of that. Those dollars and dealers inflate home values, pricing out the hardworking residents who work to keep our district moving forward. Shouldn't the residents who work to make this community feel like home be able to afford a home of their own?
Our government can take meaningful steps to ensure that rent-controlled, workforce housing is available to all Virginians. I was proud to stand with Del. Convirs-Fowler as she introduced a bill to further restrict discrimination in housing practices. This is just the beginning though, and we've got a lot of work to do. We'll make the 28th a place for everyone to live and work.