Summary
District Description: County of Henrico (part)
Current Delegate: Debra Rodman since 2018 (D)
According to Ned Oliver of Virginia Mercury:
"Another district Democrats flipped in 2017 where the winner, in this case Debra Rodman, opted to run for Senate rather than reelection. Willett, an attorney, and Kastleberg, an investment banker, are both making their first runs for office. Of the seats Republican's hope to win back from Democrats this year, Northam's margins in 2017 were thinnest here, with 53 percent of the vote. Combined with the fact that Democrats won't have the advantage of running an incumbent,that has Republicans sounding confident."
VA House District 73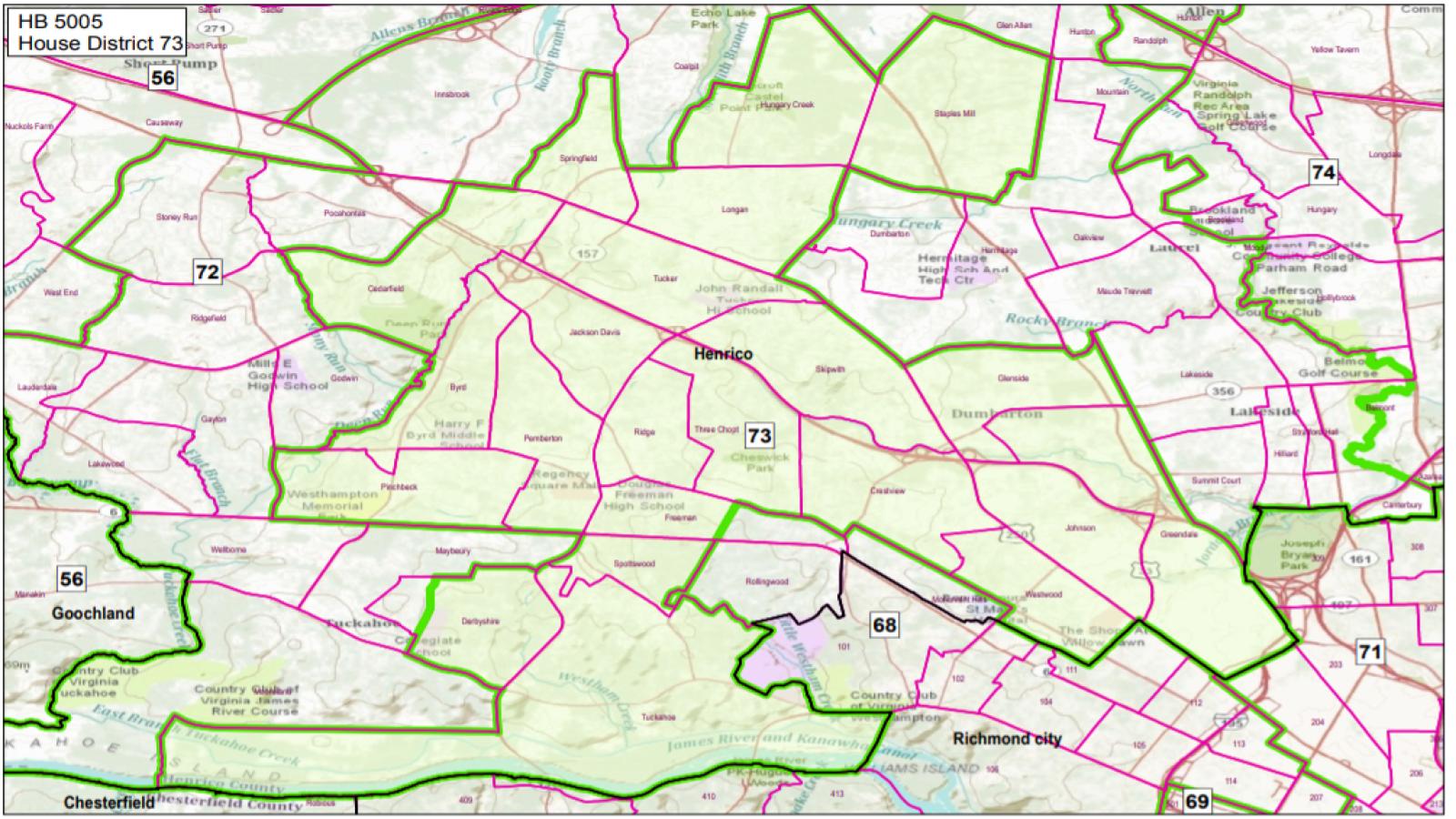 Rodney Willett
Current Position: Vice President, Impact Makers
Affiliation: Democrat
Candidate: 2019 State Delegate VA House District 73
For more information, see Rodney Willett's post.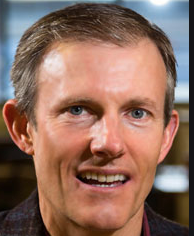 RODNEY'S VIRGINIA ROOTS
A Virginia native who grew up in a family of teachers, Rodney has dedicated his career to public service. Rodney attended Virginia's oldest university – The College of William and Mary – where he earned both his undergraduate and law degrees, and where he was instrumental in founding the Pulley Family Endowment, which supports public service work by students.
As an attorney, Rodney represented local governments in Virginia, where he learned firsthand what good governance can look like and the positive impact it can bring to working families. He was also instrumental in establishing and expanding free legal assistance programs while running his practice.
CREATING CHANGE
In the late 90's, Rodney saw the potential for technology to transform government, and created Virginia Interactive, where he led a public/private partnership with the Commonwealth to move information and citizen/business services online, helping put Virginia at the forefront of the online revolution.
Rodney has continued this work with his current company, Impact Makers. Impact Makers' "all profits to charity" model has led the company to contribute nearly $3 million in financial and pro bono support to nonprofits that help families facing health care, education and housing issues.
Rodney is running for the House of Delegates because he wants to put his exceptional experience to work advocating for the interests of everyone in his home district, the 73rd.
LEADING WITH EXPERIENCE
Rodney lives in Henrico with his wife, Lydia, an attorney and fellow W&M graduate. They have three children – a middle school teacher, a college student at UVA, and a high school student.
Rodney chairs the Richmond Performing Arts Alliance and champions its early learning through arts program for kids. He also serves on the board of Rx Partnership, which provides free or low-cost prescription medication fulfillment to uninsured Virginians. As a member of Virginia's Children's Health Insurance Advisory Board, Rodney has fought to endure the continuation of life-saving healthcare coverage for kids.
Rodney's work has had a positive impact on all Virginians. It's time to put that experience to work for Henrico.
Mary Margaret Kastelberg
Current Position: Retired, Business Executive
Affiliation: Republican
Candidate: 2019 State Delegate VA House District 73
For more information, see Mary Margaret Kastelberg's post.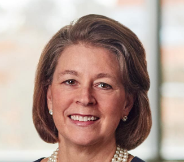 Mary Margaret Kastelberg was born on the Fourth of July in 1963, in Richmond, Virginia to Bill and Dorothy Smithers, an attorney and former school teacher. As the third of four children, she grew up in an active household in Henrico. Her family was involved in St. Mary's parish, often volunteering at bingo nights, spaghetti suppers and basketball games.
Mary Margaret graduated as valedictorian from St. Catherine's School in Richmond in 1981, and headed to Princeton University that fall.
While at Princeton, Mary Margaret had a full schedule of studies, sports, work and interest groups. Having never before "rowed", with grit and sheer determination she worked her way into the "first boat" of the Freshman Crew. She later joined the rugby team where she finished her senior year as captain. In addition to making time for sports, Mary Margaret worked in food services and the Alumni Council all four years before graduating in 1985.
After college, Mary Margaret headed directly to the University of Virginia's Darden School of Business where she graduated in 1987, with an MBA concentrating in Finance.
Following UVA, she accepted a position at Ryland Acceptance Corporation as a financial analyst in Richmond. She worked in various roles during her tenure and eventually left the company as a Senior Vice President. Her financial experience led her to accept a position at a small and growing investment banking firm in Richmond, Ewing Monroe & Co., where she expanded her knowledge of finance and capital structures as well as business management.
Though she had always been active in alumni activities, in 1989 Mary Margaret began what would become an expanding list of community outreach by first partnering with Richmond's Big Brother Big Sister Program.
Mary Margaret (Smithers) married Eugene Kastelberg at Richmond's Cathedral of the Sacred Heart in 1995. In four years, the family doubled with the arrival of Bridget in 1997 and of Gene III 1999.
Mary Margaret stepped back from the corporate world and balanced working part-time and the demands of caring for family, both young and old.​
Like many moms, she could be found volunteering at her children's school, coaching soccer games and volunteering at St. Bridget Church.
Mary Margaret joined the board of Commonwealth Catholic Charities in 2006, serving as the chair from November 2015-March 2018. She was drawn to the mission of the organization to serve the most vulnerable in our community, regardless of faith. The entire family has supported the Little Sisters of the Poor over many decades and especially looks forward to prepping for and working at the annual French Food Festival.
After years of car-pool, football and softball games, and many recitals, Mary Margaret and Gene are excited to have two Hokies in the house. They continue to work in their respective fields (business and medicine), but look forward to visits to Blacksburg.
Issues
Economy
Rodney Willett
Henrico and the Greater Richmond area are engines for economic development.  Rodney wants to preserve and grow that engine by applying smart policies that help eliminate red tape and minimize bureaucracy for businesses. His expertise in using technology to help streamline government will be put to work creating good jobs in Henrico and developing retraining programs for workers who need new job skills. Rodney also believes in equal pay for equal work, and will work to raise the minimum wage so Virginia workers can support their families.
Mary Margaret Kastelberg
Improve Quality of Life
Henrico is one of the best places to live in Virginia, and Mary Margaret believes there are opportunities to continue improving the quality of life for our citizens. To accomplish this, Mary Margaret believes:
1. Henrico must remain "open for business" and sustain an environment that is welcoming to entrepreneurs and businesses of all sizes. This business-friendly environment will spur job opportunities across all fields.
2. State and local leaders must work together to manage growth and ensure proper planning continues in Henrico. Mary Margaret will work with leaders across the aisle to manage growth and ensure common concerns such as school overcrowding and transportation safety are addressed as we continue to grow.
3. Our children should never feel unsafe in our community whether on the playground or online. As a mother of two, Mary Margaret is committed to ensuring our law enforcement agencies are given all of the tools that they need to protect families.
Education
Rodney Willett
Rodney believes strongly in public education and will advocate for more and better funding for schools, including support for sufficient counseling resources, and hiring the best and brightest teachers by paying them fair wages. Studies have shown that children who receive early childhood education are more likely to succeed later in life. Early investments result in the biggest impact. Rodney supports universal Pre-K enrollment for all Virginia kids. Investing in education isn't just the smart thing to do, it's the right thing to do.
Mary Margaret Kastelberg
Improve Henrico Schools
Henrico County schools are one of our region's greatest resources, and our state universities are consistently ranked among the best in the nation.  Mary Margaret is committed to working with local schools, colleges and businesses so students graduate from high school and either enter the workforce skills-ready or continue their education without accumulating crippling student debt.
To keep our schools strong, we need to invest in recruiting and retaining high-quality teachers. Our assessments of students, teachers, and schools should be relevant and measure progress against appropriate benchmarks. Mary Margaret will look at opportunities for schools to partner with non-profit organizations to support students in a variety of areas including mentoring and reading.
A cookie-cutter approach to education does not work. Mary Margaret recognizes that different students have different needs and having an array of educational options enhances our ability to meet those needs.
In addition, Mary Margaret feels we must avoid adding more burdensome mandates, which often result in unintended and undesirable consequences. Trusting local school districts with greater discretion in scheduling and staffing, with appropriate oversight, can relieve budget pressures while maintaining adherence to approved and uniform standards.
Mary Margaret believes that by bringing educators, families, businesses and community groups together, we can create the best outcomes for students.
Health Care
Rodney Willett
AFFORDABLE HEALTHCARE
Nothing hurts a family more than a loved one experiencing a healthcare nightmare – and not being able to pay the bill. Rodney believes every Virginian deserves access to affordable, quality healthcare that covers pre-existing and chronic conditions. Medicaid expansion was a good start, but still too many Virginians lack reliable health care at reasonable costs. Prescription drugs must be affordable: No one should ever have to choose between a meal and medication. But that's not all – Rodney is also advocating that Virginia put more funding into mental health care and addiction treatment, to help keep the most disadvantaged Virginians from falling through the cracks.
PRESCRIPTION DRUG PRICES
Rodney is proud to be on the board of Rx Partnership, which has helped more than 12,000 uninsured Virginians obtain 60,000 needed prescriptions in the past 12 months alone. Rodney believes that no one should ever have to choose between a meal and medicine. His own experiences with his aging parents and their steep monthly medication costs have led him to be active on this issue. Public/private partnerships hold the key to solving this pervasive problem, and Rodney is an expert at establishing those initiatives.
WOMEN'S HEALTH CARE
Rodney trusts women. He believes they must have the ability to make their own decisions, in consultation with their doctors, about their bodies. He supports a woman's right to choose and access to affordable contraception. He will fight to ensure that Republicans do not roll back these vital protections and make it harder for women to get the healthcare they need.
Mary Margaret Kastelberg
Increase Access to Quality Healthcare
For many Henrico families, having access to affordable and top-quality healthcare is difficult or unattainable. Other Henrico families may have coverage, but they face rising costs each year.
Mary Margaret believes we need to preserve what is working in our healthcare system, while also pushing for policies that expand access and reduce costs without requiring a complete government takeover of our health insurance system.
We can do this, and Mary Margaret's guiding principles on healthcare are:
1. Protect patients with preexisting conditions.
2. Support measures to increase access to care, while working to reduce costs to patients and taxpayers. Medicaid is the fastest growing item in the Virginia Budget, and for individuals, the cost of prescription drugs is skyrocketing. Mary Margaret is focused on finding innovative ways to address these and other cost issues.
3. Oppose "Single Payer," "Medicare for All," or any other complete government takeover of healthcare proposals for Virginia as it will result in the inevitable elimination of private insurance coverage, restrict access to the doctor of your choice, and weaken the top-quality healthcare available in Henrico.
Safety
Rodney Willett
Guns
Almost all of us remember where we were when we heard about the Virginia Tech shooting. Too many preventable gun-related tragedies have unfolded in our Commonwealth. Common sense gun safety measures are not a political issue, they're a public health issue. Establishing universal background checks is a proven way to keep guns away from violent criminals and potential terrorists. Rodney will advocate for legislation that keeps guns from domestic abusers, protecting our families. Rodney will support red flag laws so that those who present an immediate danger to themselves or others can have firearms temporarily removed. Rodney will fight for bipartisan gun safety laws in the House of Delegates. He will not settle for continued inaction.
Mary Margaret Kastelberg
Our children should never feel unsafe in our community whether on the playground or online. As a mother of two, Mary Margaret is committed to ensuring our law enforcement agencies are given all of the tools that they need to protect families.
Civil Rights
Rodney Willett
Businesses around the country know they can invest in Virginia because we have successfully fought back efforts to codify discrimination. If we want to continue attracting companies that bring good-paying jobs and good corporate partnerships, we need laws that protect the rights of all our citizens. Rodney's core principle is that ALL Virginians deserve equal opportunity, justice and fairness, no matter their skin color, ethnicity, faith, country of origin, sexual orientation or gender identity. He will actively fight prejudice, bigotry and discrimination, which includes advocating for passing the ERA to give women long overdue constitutional protections.
Environment
Rodney Willett
Rodney believes climate change is real. As a coastal state, Virginia is threatened by rising sea levels, which will ruin communities, homes and livelihoods while menacing our military installations. Severe and dangerous weather events are becoming more common and more dangerous. Rodney will work in the General Assembly to take concrete steps to move to renewable energy sources.  As an outdoorsman and hiker, Rodney also values our unique public lands and iconic waterways, such as Shenandoah National Park, and he will ensure they are protected from harmful development.