Summary
District Description: Powhatan County (All), Chesterfield County (Part), Richmond City (Part)
Current Senator: Glen Sturtevant since 2016 (R)
According to Ned Oliver of Virginia Mercury:
"Another increasingly Democratic district that Republicans barely held onto in 2015. (Democrats have carried the district in every statewide and national election since 2013.) Sturtevant, a lawyer, cast himself as a moderate, breaking with the majority of his party to back the ERA and red flag laws. Democrats say it was too little, too late, noting, among other things, his vote against universal background checks. He'll face Hashmi, who directs a teaching center at Reynolds Community College."
VA Senate District 10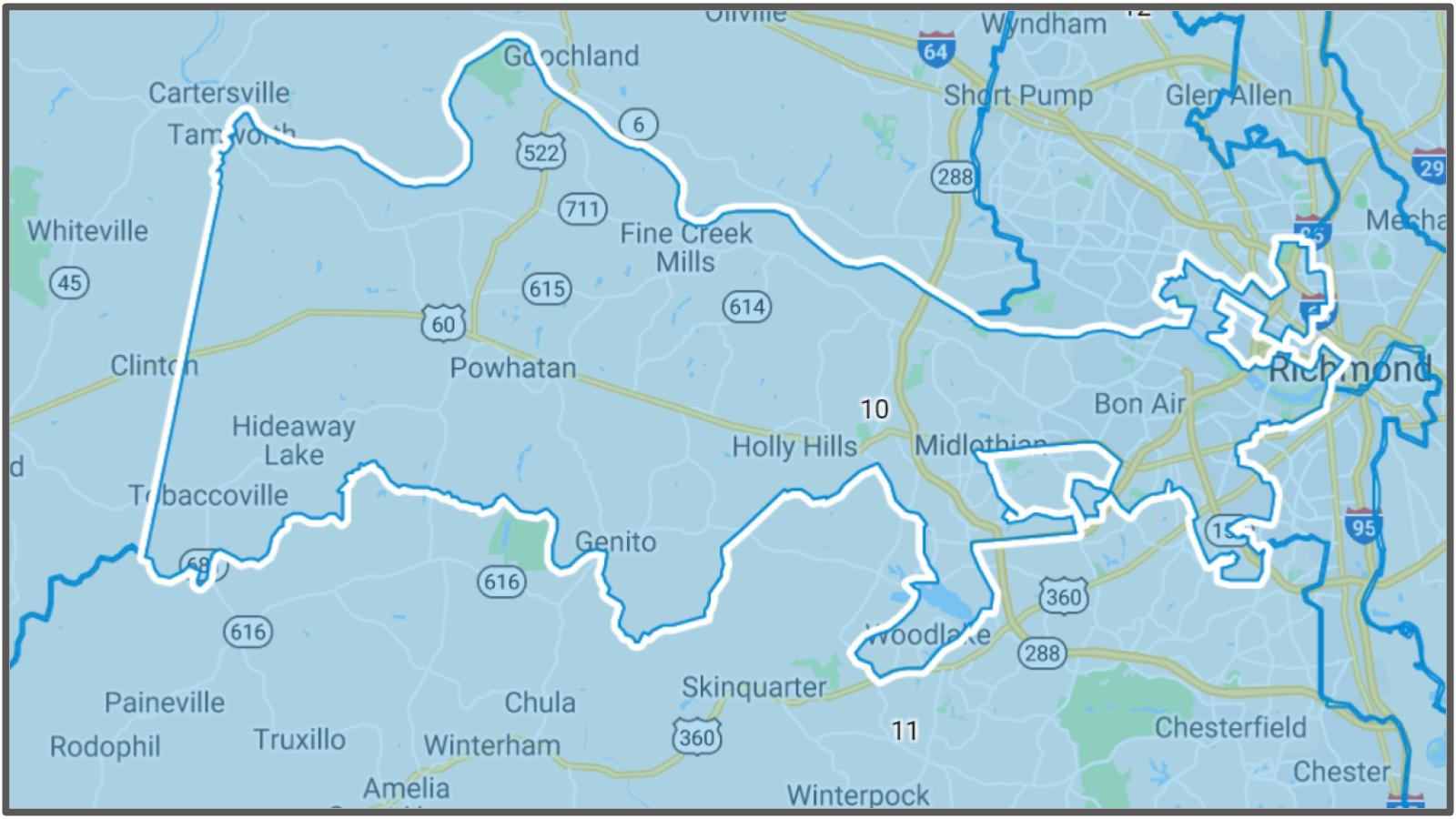 Glen Sturtevant
Current Position: State Senator for VA Senate District 10 since 2016
Affiliation: Republican
Candidate: 2019 State Senator VA Senate District 10
For more information, see Glen Sturtevant's post.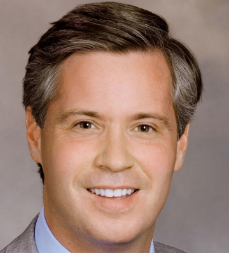 Glen Sturtevant grew up in rural Spotsylvania County, where he learned the value of hard work while working through high school at his neighborhood grocery store. As a young man, Glen was very involved in Scouting, and after demonstrating his commitment to community service and servant leadership, he was awarded the rank of Eagle Scout.
As a proud product of Virginia public schools, Glen knows firsthand the benefits of learning from excellent teachers in neighborhood schools alongside students from diverse backgrounds. After graduating high school, Glen attended Catholic University and met his future wife Lori. They quickly became college sweethearts, and after graduation, Lori and Glen were married. As a schoolteacher, Lori put Glen through George Mason University School of Law. In law school, he served as an editor for the school's legal journal and helped prosecute criminals in the Fairfax Commonwealth Attorney's office.
After passing the Virginia State Bar, Glen and Lori moved to Richmond and started their family. The adoption of their children motivated Glen to get involved improving Richmond Public Schools. As a concerned parent, he helped lead the Richmond Public Schools Education Foundation, a non-profit focused on working with the private sector to support educational excellence in the school system.
Glen was elected to the Virginia Senate to succeed retiring Senator John Watkins in November 2015 and was sworn into office in January 2016. Since then, Glen has focused on making meaningful reforms to improve our public schools, ensuring that college is more affordable and accessible for Virginia students and families, reducing individuals' tax burdens and promoting policies to grow our economy and create jobs, making healthcare more affordable, and increasing transparency and accountability in state government.
Even so, his biggest priority is being a husband and father. Glen and Lori have been married for more than a decade and the most fulfilling part of their life is raising their three beautiful children: Ethan (9), Reed (6), and Emily (5).
Ghazala Hashmi
Current Position: Founding Director of the Center for Excellence in Teaching & Learning (CETL) at Reynolds Community College
Affiliation: Democrat
Candidate: 2019 State Senator VA Senate District 10
For more information, see Ghazala Hashmi's post.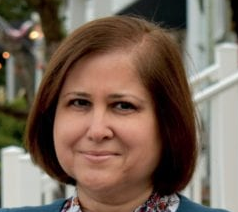 Dr. Ghazala Hashmi is an experienced educator and advocate who has spent over 25 years working within Virginia's college and university system. She currently serves as the Founding Director of the Center for Excellence in Teaching & Learning (CETL) at Reynolds Community College. Ghazala immigrated to the U.S. from India 50 years ago. As an immigrant living in a small town in the South, she saw first-hand how community building and fostering important dialogue can bridge the cultural and socioeconomic divisions that we face. She later earned her PhD in English from Emory University, and she and her husband moved to the Richmond area in 1991. Their daughters were born and raised in Midlothian and educated in Chesterfield County Public Schools. Ghazala is guided by the principles of integrity, social justice, and ethics in government in her approach to public service. If elected, Ghazala Hashmi would be the first Muslim-American woman to serve in the Virginia State Senate.
Ghazala's Path to Victory
The district has been trending increasingly more Democratic over the last several elections. The current GOP incumbent pulled out a slight victory in 2015, but the district voted for Clinton and Northam by more than 10 points. Senate District 10 is ready for a progressive leader in the State Senate who truly understands the district — its priorities, its diversity, and its potential — and is ready to fight for residents every day in Richmond. By sharing her plans on important issues like improving public education, implementing commonsense gun safety reforms, and protecting the natural beauty of our Commonwealth, Ghazala will build a meaningful connection with voters that will propel her to victory.
Issues
Economy
Glen Sturtevant
Growing Our Economy & Cutting Taxes
Glen is focused on making Virginia a better state for our local businesses to grow and create new, good paying jobs. He was a chief co-sponsor of the second largest tax cut in Virginia history, which included the first meaningful increase in our standard deduction in a generation and an additional tax rebate this fall. Glen has a proven record of advancing balanced budgets that invest in our top priorities, like public education, transportation, and public safety, without raising taxes or fees.
Education
Glen Sturtevant
Improving our Schools
Glen believes every child deserves to get a quality education at a safe school, regardless of where they live. Glen fights for more funding for education every year – so that more of our tax dollars are spent in the classroom. As the husband of a school teacher, Glen understands that great teachers are our best asset to ensure kids succeed and worked to recruit and retain top notch teachers by providing 5% pay raises this year.
Freezing College Tuition
Glen is a strong leader for Virginia students and their families by working to make college more affordable and accessible. Growing student loan debt is a significant problem, and Glen is fighting against extreme tuition and fee hikes by supporting freezing tuition. He introduced bills to cap the rate of tuition growth and provide guaranteed tuition costs for 4 years, so students and their families aren't priced out of higher education.
Ghazala Hashmi
Early Childhood Education
Early Childhood Education is the foundation upon which Virginia students can build a lifetime of skills for social and academic success. Quality and accessible early childhood education is a fiscally-sound investment for our communities, helping young children develop the emotional, social, cognitive, and motor skills necessary for effective learning.
Quality public education
Providing quality public education for all Virginia families is our shared social
responsibility. Regardless of socio-economic status, children have a right to public educational institutions that are supportive and that nurture intellectual curiosity and creativity. Virginia has every capacity to be a national leader in providing access to high quality public education.
Accessible and affordable higher education
Accessible and affordable higher education is essential if we want to grow Virginia's
economy and ensure that our residents are prepared to lead and to participate in a rapidly-changing world. The next generation of public leaders, entrepreneurs, teachers, and creative thinkers need access to quality community colleges, colleges, and research universities.
Health Care
Glen Sturtevant
Increasing Access to Affordable Healthcare
As your Senator, Glen is working to improve healthcare outcomes and affordability. Glen has introduced legislation to protect patients from surprise balance billing and to create additional low-cost insurance options that include coverage for pre-existing conditions, preventative care, and essential health benefits. Glen is working to make it easier and more affordable for small businesses to obtain coverage for their employees.
Ghazala Hashmi
Women's reproductive rights
Reproductive health care is a right, not a privilege. I am committed to protecting all women's right to make their own family planning decisions. I will also fight to ensure that women have access to affordable reproductive health services.
Comprehensive
Virginia's recent Medicaid expansion provided healthcare insurance for 400,000 previously-uninsured Virginians. Preventative care, comprehensive coverage for pre-existing conditions, mental health and substance abuse treatment plans, and coverage for young adults through their parents' insurance ensures that our state values the health and safety of all of its residents.
Accessible
Too many of our residents have limited access to quality healthcare services. Comprehensive health insurance provides entry into healthcare services, but it is not enough. Virginians also need accessible healthcare services and facilities, and they need healthcare providers with whom they can develop trusting relationships. Development and expansion of effective medical services such as telemedicine technologies, mobile clinics, and effective cooperation across organizations will help our residents access healthcare and improve lives.
Environment
Ghazala Hashmi
The health of Virginia's environment is the foundational rock for all of our communities. Ensuring protections for clean air, water, and soil are not options; they are safeguards of our most valuable legacies for our children and grandchildren. Environmental protections and regulations protect our communities and place people over profit.
Infrastructure
Ghazala Hashmi
Virginia's rural communities still have limited and spotty access to digital resources. This digital divide creates and perpetuates real barriers to educational, social, and technological resources. Expanding the infrastructure for high speed internet access is essential for our economy and for our residents' full participation in emerging opportunities.
Civil Rights
Ghazala Hashmi
Paid family leave
Every day, Virginians across the state are forced to decide between helping family in times of need or going to work. This is an unfair choice. That's why we need to establish a paid family and medical leave program in Virginia, which will allow working people to continue to earn a portion of their pay when they need to temporarily take time away from work to care for themselves or a loved one. This will ensure that people across the Commonwealth can care for their family while maintaining their economic security.