Summary
Junior: Major in Communication, Media Production & Criticism at George Mason University
General Manager:  Mason Cable Network
About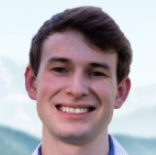 I am a full-time communications student at George Mason University. He is graduating in the spring of 2021. He is currently a junior majoring in communications with a concentration in Media Production & Criticism and a minor in global affairs.
His involvement in Television Production began in high school where he accumulated over 1000 hours leading a sports broadcasting team. He is involved on campus through the office of student media serving as the General Manager for Mason Cable Network, and a replay operator for MCN Sports.
In his spare time, he volunteers on the sets of short films and web series in a variety of roles. Cruz is a dedicated individual who aims for a career in the development and production of media content for television and film.
Experience
Education
BA, Communications
George Mason University
2017 to present

Projected graduation in 2021
Work Experience
General Manager
Mason Cable Network
2017 to 2019

General Manager
Aug 2019 – Present

Production Manager
Sep 2017 – Present

Mason Cable Network Sports
Mason Cable Network
2017 to 2018

Senior Camera Operator

TitleReplay Operator

Multimedia Intern
Chesapeake Energy
2019 to 2019

May 2019 – Aug 2019
Oklahoma City, Oklahoma Area
Contact
Email: School
Web
Websites
Twitter, LinkedIn, Mason Cable Network
Twitter