Summary
District Description: Virginia Beach City (Part), Norfolk City (Part)
Current Senator: Frank W. Wagner since 2001 (R)
According to Ned Oliver of Virginia Mercury:
"Another pick-up opportunity Democrats say is made better by a recent retirement, in this case longtime GOP Sen. Frank Wagner. Democrats nominated Turpin, a high school teacher who won election to the House as part of the 2017 blue wave. She'll face Kiggans, a former Navy pilot and nurse practitioner. Northam won this seat with 54 percent of the vote, but in the words of one Republican operative, it's "swingy" – Trump narrowly edged out Clinton here in 2016 and Obama won in 2012."
VA Senate District 7
Cheryl Turpin
Current Position: State Delegate for VA House District 85 since 2018
Affiliation: Democrat
Candidate: 2019 State Senator VA Senate District 7
For more information, see Cheryl Turpin's post.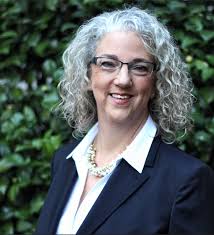 Delegate Cheryl Turpin grew up in an active military family. After serving in the Army for 23 years, Cheryl's father retired from service and her family resided in Fairfax County, Virginia. For the past 18 years, Cheryl's family has called the Kempsville area of Virginia Beach home. Her two adult daughters – Ellison and Patricia – attended Virginia Beach City Public Schools and are graduates of Kempsville High School.
Cheryl received a Bachelor of Science Degree in Education from Virginia Commonwealth University and earned a Master of Education Degree from the University of Virginia. Cheryl has invested herself and her appreciation of education into the lives of local students for the past 24 years while serving as a High School Science teacher. For the past 8 years, she has taught Advanced Placement Environmental Science.
Giving Back to Students and the Community
In 2016, Cheryl was nominated for the prestigious honor of Teacher of the Year by her fellow teachers at Frank W. Cox High School. Cheryl has served her community for many years offering her leadership in a diverse range of organizations. Cheryl has served as a Board Member for the Make a Difference Foundation, as Activities Coordinator for several school PTA's, a Girl Scouts Troop Leader, a coach for the Neighborhood Soccer League, and a member of the Sierra Club.
Cheryl has spent much of her career working with at-risk students. She is a partner in the Advancement Via Individual Determination (AVID) community. AVID is dedicated to closing the achievement gap by preparing all students for college. Cheryl is a long-time member of both the Virginia Education Association and the National Education Association.
Jen Kiggans
Current Position: Navy veteran and nurse practioner
Affiliation: Republican
Candidate: 2019 State Senator VA Senate District 7
For more information, see Jen Kiggans's post.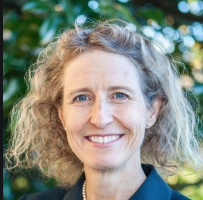 Jen Kiggans, former Navy pilot and nurse practitioner is running as a political outsider for Virginia's 7th Senate district seat. The seat is currently held by retiring Senator Frank Wagner and includes parts of Norfolk and Virginia Beach.
Jen's support has been overwhelming in the few short months since she began this journey and she looks forward to continuing to share her positive message with the voters of Norfolk and Virginia Beach.
After earning a degree from Boston University in International Relations, Jen stepped up to serve her country in the United States Navy. Jen served for ten years as a helicopter pilot flying H-46 and H-3 helicopters, completing two deployments to the Persian Gulf. Her husband is a retired F-18 pilot who retired after 20 years as a Naval aviator.
Jen is currently a board-certified Adult-Geriatric Primary Care Nurse Practitioner and graduate of Old Dominion University's Nursing School and Vanderbilt University's Nurse Practitioner program. When she is not at EVMS, she serves as a primary care provider for a small private practice. Jen is a passionate advocate for accessibility and affordability of mental health care and mental health screening.
Jen is a member of the American Association of Nurse Practitioners, Virginia Geriatrics Society, American Nurses Association, and the American Legion. She is a recipient of the Boston University Scarlet Key Award for exceptional leadership and is a graduate of the University of Virginia's Sorensen Institute for Political Leadership.As an everyday citizen who is frustrated with the present political climate, Jen is running for the State Senate because she knows Virginia can do better than the current status quo. If elected, Jen will be a strong voice for Virginia's veterans and the hardworking taxpayers of the 7th district. She will be a leader on the issues of job creation, keeping healthcare costs down, and limiting government spending. Jen believes politics is about public service rather than serving one's self, and would be honored to have your support this November.
Issues
Civil Rights
Cheryl Turpin
Protect and provide healthcare to all the citizens of the Commonwealth.
Demand a minimum wage that allows people to provide for their families.
Work in a bipartisan way to overhaul our criminal justice and mental health care systems to keep the Commonwealth safe and secure.
Jen Kiggans
Jen will work to provide options other than abortion for women who have unplanned pregnancies. She believes in affordable and quality women's healthcare including mental healthcare for women. Jen respects life at all ages and is an advocate for not only the unborn, but also for her geriatric patient population, people who live with Alzheimer's Disease and dementia and improved support for their caregivers.
Jen will continue to ensure Virginia is a place where families want to stay and raise their children. She will support our growing and thriving local festivals, events, road races, parks, beaches, and entertainment venues.
Jen will work to combat domestic violence, fight human trafficking, and crack down on repeat, chronic and habitual domestic violence offenders while at the same time empowering women with the ability to protect themselves and their children during a crisis and beyond.
Jen will work to ensure our constitutional right of equality for all and fight discriminatory legislation across the board.
Economy
Cheryl Turpin
Increase infrastructure spending to improve our roads and traffic conditions to attract families and businesses to Virginia Beach.
Create small business loans to encourage young entrepreneurs to start new businesses.
Expand broadband access so that every student, business, and entrepreneur has the tools they need to stay competitive.
Jen Kiggans
Jen knows that hard work must be coupled with opportunity for upward mobility in order for every resident of the 7th District to have a shot at the American Dream. She'll work to boost local job growth and draw businesses to Virginia Beach and Norfolk to provide more opportunities to grow a business and raise a family.
The Port of Virginia is a major economic engine in our region. It must be deepened and widened and Jen will work to ensure our port and shipyards continue to thrive and are economically successful.
Every Virginian that pays income tax will see a rebate this year because of the tax reform by the General Assembly. Jen looks forward to working with her colleagues to continue to bring common sense reform to our taxation system.
Jen will work to attract the technology industry, including data centers, to the Hampton Roads area and to foster a community where digital businesses are welcome.
Education
Cheryl Turpin
Reduce the time dedicated to mandated testing and add it back into instructional time.
Provide full day public kindergarten for every child.
Give teachers the resources needed to increase the use of technology in the classroom.
Jen Kiggans
Every child, regardless of race, ethnicity or socioeconomic status deserves a quality education. Jen will fight for the opportunity of every student to have the education he or she deserves in a safe and protected environment.
Jen will advocate for improved pay and appropriate benefits for our teachers who have more and more responsibility placed on their shoulders each year.
College must be more affordable and there should be more opportunities for the many young Virginians who are choosing to go to community college or trade schools instead of a four year university. Jen will tirelessly advocate for more affordable college as well as increased opportunities for expanded community college and vocational training.
Environment
Cheryl Turpin
Guarantee that every child lives in a world with clean water and clean air.
Create a plan to protect property owners against rising sea levels due to global climate change.
Encourage the use of reusable and recyclable goods, which will reduce the amount of land needed to create new landfills.
Jen Kiggans
Our community faces real threats from sea level rise and recurrent flooding. Jen will seek to replace retiring Senator Frank Wagner on the Joint Subcommittee on Coastal Flooding.
Jen will be an advocate for better community ratings for the National Flood Insurance Program's Community Rating System so that Virginia Beach and Norfolk families can realize more savings on flood insurance each year.
With the Norfolk Naval Base and Joint Base Langley-Eustis providing jobs and housing for tens of thousands of Virginians – not to mention protecting our coast and serving as operations for so many active duty military members – we must ensure that these installations are protected from flooding and sea level rise. Jen will fight for these protections.
Jen is opposed to offshore drilling, will work to protect our beaches, and supports beach replenishment projects. She understands the importance of keeping our beaches safe and clean for our local families and for our visitors to enjoy.
Virginia Beach is now home to two offshore wind power turbines. Jen is a supporter of sustainable and renewable energy such as wind and solar power and will promote the exploration of other common sense alternative power sources.
The Chesapeake Bay and Back Bay need protection for our blue crab population to grow and to continue our oyster restoration projects.
Infrastructure
Cheryl Turpin
Bring smart planning to local transportation so we can grow our economy and reduce traffic congestion at the same time.
Jen Kiggans
Our interstate is an invaluable resource for the transportation of goods, people and ideas to and from Virginia Beach and Norfolk. Jen will be a tireless advocate for more state funding and federal funding to continue making I-64 more efficient and safe.
There are solutions out there to help reduce traffic congestion in and around our communities. Jen will fight for innovations like signal modification, more efficient accident response practices and moveable barriers to reduce congestion.
Safety
Jen Kiggans
en is a defender of constitutional rights granted to us by the 2nd Amendment of the Constitution and is committed to working across party lines.
Every family should feel safe in their community whether it be at work, home, church, school, or recreational activities. Jen will continue to advocate for mental health screening and treatment for our community members who are at risk. Jen will also fight for better pay for our law enforcement officials so that they get the compensation they deserve for their sacrifice to us.
First responders and firefighters are local heroes. Jen will support expanded cancer protections for our firefighters and first responders so that we take care of those who watch out for our safety.
Veterans
Jen Kiggans
As a veteran herself, Jen knows the challenges those who served our country face when they look to reenter society. Jen will expand job and career training opportunities for our veterans and their spouses.
Those who have served our country deserve the best benefits possible as they rejoin the workforce. From healthcare to retirement to education, Jen will fight for the benefits veterans deserve.
She will advocate, in a fiscally responsible way, reducing the tax burden for veterans to allow for them to build businesses and support their families.
As both a veteran and a veteran's spouse, Jen will be an advocate for employment, childcare and deployment support for spouses of veterans.
Health Care
Jen Kiggans
Jen will draw on personal experience as a nurse practitioner to bring a professional perspective to Richmond working for those with pre-existing conditions and those most vulnerable among us.
Jen will make healthcare more affordable and accessible with innovative solutions for families, young people and retirees.
She will advocate for improved health plans and other solutions that bring competition into the healthcare marketplace to drive down costs.
Jen will fight to control the rising cost of prescription drugs.
Jen will use her experience as a prescriber of narcotics to effect change within the medical community to fight the opioid crisis in our communities and provide better access to treatment and rehabilitation options.