Summary
District Description:City of Virginia Beach (part)
Current Delegate: Cheryl Turpin since 2018 (D)
According to Ned Oliver of Virginia Mercury:
"Democrats flipped this district in 2017 by just 389 votes. Holcomb, the Republican sheriff's deputy who lost in 2017, is back for a rematch, but Cheryl Turpin, who beat him, is not, opting instead to run for Senate. Democrats nominated Askew, a longtime political and campaign aide, to replace her. Republicans say the fact that their candidate is coming to the table with name recognition from a past campaign and a short stint as a delegate boosts their chances."
VA House District 85
Alex Askew
Current Position: Legislative aide for the Virginia House of Delegates
Affiliation: Democrat
Candidate: 2019 US Senator VA House District 85
For more information, see Alex Askew's post.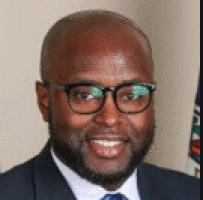 I was born in Virginia Beach and raised here by my mother, a public school teacher. I came up through the Virginia Beach public education system, including Tallwood High School, before attending Hampton University. After graduating, I worked for nearly seven election cycles on a variety of local, state-wide, and national campaigns and projects.
I now serve as a legislative aide for the Virginia House of Delegates, guiding elected officials towards tangible solutions. I've helped craft groundbreaking legislation such as the nationwide Ashanti Alert (a public alert system for missing and endangered adults), Medicaid expansion, affordable housing expansion, and school safety initiatives.
Outside of work, I remain engaged in this community. I am an active member of New Jerusalem Ministries, where I mentor and tutor local youth. I am a founding board member of the New Leaders Council Virginia, as well as a board member for the Democratic Business Alliance of South Hampton Roads and a 2018 graduate of UVA's Political Leaders Program.
Thank you to the residents of Virginia Beach for being my motivation throughout my life. You have inspired me to fight for affordable healthcare, quality education, economic opportunities, and a safe environment for all of us. Together, we can create positive change for our community.
Rocky Holcomb
Current Position: Chief Deputy of the Virginia Beach Sheriff's Office
Affiliation: Republican
Candidate: 2019 State Delegate VA House District 85
For more information, see Rocky Holcomb's post.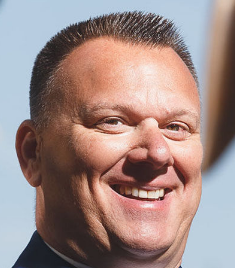 Rocky Holcomb is the Chief Deputy of the Virginia Beach Sheriff's Office, where he has served since 1991, following his time in the United States Marine Corps. He is a graduate of Regent University, with a bachelor's degree in Organizational Leadership and Management, and he is a distinguished graduate of the West Point Leadership Course.
Rocky represented the 85th House of Delegates District from 2017-2018 as the first ever full time law enforcement member to be Elected to the Virginia General Assembly. He has proven to be able to work across the aisle to pass common sense legislation that best represents his constituents.
Rocky and his wife of 25 years, Tracie, live in Kempsville with their two children who are attending Old Dominion University and Mary Washington University.
Issues
Education
Alex Askew
Our young people are the key to a successful future. Each and every student in our district deserves the best public education we can provide them. We must strengthen our public education system by providing teachers and parents with adequate resources to help our children succeed.
Teacher pay raises
Let's raise teacher pay to at least the national average.
Expanding access to early childhood education
By providing more children with the opportunity to enter into the classroom early and jumpstart their educational development, we will better prepare them to meet their curriculum standards and perform well on standardized tests.
College tuition
For students pursuing higher education, we must make tuition at our colleges and universities affordable. In our ever-expanding global economy, higher education is more essential than ever. Students should not be burdened with mounting student loan debt because they chose to continue their education and improve their lives for themselves and their families. We must ensure that the coming generations have the resources to save, acquire wealth, and invest in their communities.
Rocky Holcomb
All students deserve the right to a quality education, and parents deserve to have a say in that education based on their child's needs. Taxpayer's dollars need to be spent to increase teacher pay, and increase the resources available to students in the classroom. Tuition freezes and expanding vocational training will help young adults get the education they need to transition into a career following high school.
Safety
Alex Askew
We must pass legislation to guarantee that our coastlines are permanently protected from offshore drilling and large polluters.
No one in Virginia should ever have to worry if their air is safe to breathe or if their water is clean to drink. Richmond must hold polluters accountable for their actions and we must act immediately to ensure a clean and sustainable environment.
Criminal justice reform
We must do more as a Commonwealth to make sure that our criminal justice system is equitable and serves justice fairly to every citizen of Virginia.
Alex is also a proponent of establishing a process for the restoration of voting rights for those have served their time and repaid their debt to society.
Rocky Holcomb
Criminal Justice Reform
As a law enforcement officer, I have the knowledge and experience to pass legislation that improves our criminal justice system. Improving rehabilitation programs for those who are incarcerated will help with their reintegration into society, and help ensure they do not re-offend, improving public safety. Those who are incarcerated based on circumstances caused by drug addiction or mental illness need to get help, not sit in jail untreated. Taking more time to evaluate those who are arrested and get them the help they need will save lives, and prevent more tragic incidents.
Healthcare
Alex Askew
The General Assembly must continue to protect every Virginian's access to affordable healthcare.
Infrastructure
Rocky Holcomb
I will work in a bi-partisan manner to find common sense solutions to the Hampton Roads traffic congestion issue, and make sure tax dollars towards transportation is spent wisely. I will also work towards reducing tolls for residents who have to travel through the Norfolk tunnel on a daily basis. It should not cost the residents of Hampton Roads money out of their pocket just to get to work.
Better Government
Rocky Holcomb
Protecting the Middle Class
As a member of the middle class, I understand how heavy taxation can strangle a household. I will not vote to raise taxes as a member of the General Assembly. Small business is the cornerstone of the economy, and small business owners should be able to conduct their business without burdensome regulations. My goal is to make sure my fellow neighbors and community members get to keep their hard earned money in the own pockets.