Summary
The Virginia 2019 elections saw both the State Senate and State House of Delegates change from Republican to Democratic control.
The Virginia State Senate in 2020 will have 21 Democratic senators and 19 Republican senators. Two senate districts flipped to the democrats: District 10 where Ghazala F. Hashmi won and District 13 where John Bell was the winner.
The Virginia House of Delegates in 2020 will have 55 Democratic delegates and 45 Republican delegates. Six house districts flipped to the democrats: District 28 won by Joshua Cole; District 40 won by Dan Helmer; District 76 won by Clint Jenkins; District 83 won by Nancy Guy; District 91 won by Martha Mugler; and District 94 won by Shelly Simonds.
Virginia Democrats win control of General Assembly, sealing Trump-era power shift, Virginia Mercury, November 6, 2015 by Graham Moomaw.
Democrats flip Virginia Senate and House, taking control of state government for the first time in a generation,  Washington Post, Nov. 5, 2019 by Gregory Schneider and Laura Vozzella.
Senate District 10 – Ghazala Hashmi
District Description: Powhatan County (All), Chesterfield County (Part), Richmond City (Part)
Current Senator: Glen Sturtevant since 2016 (R)
Ghazala Hashmi Previous Position: Founding Director of the Center for Excellence in Teaching & Learning (CETL) at Reynolds Community College
Affiliation: Democrat
Candidate: 2019 State Senator VA Senate District 10
For more information, see Ghazala Hashmi's post.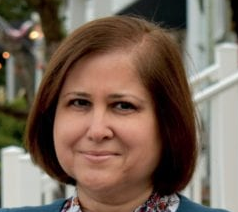 Dr. Ghazala Hashmi is an experienced educator and advocate who has spent over 25 years working within Virginia's college and university system. She currently serves as the Founding Director of the Center for Excellence in Teaching & Learning (CETL) at Reynolds Community College. Ghazala immigrated to the U.S. from India 50 years ago. As an immigrant living in a small town in the South, she saw first-hand how community building and fostering important dialogue can bridge the cultural and socioeconomic divisions that we face. She later earned her PhD in English from Emory University, and she and her husband moved to the Richmond area in 1991. Their daughters were born and raised in Midlothian and educated in Chesterfield County Public Schools. Ghazala is guided by the principles of integrity, social justice, and ethics in government in her approach to public service. If elected, Ghazala Hashmi would be the first Muslim-American woman to serve in the Virginia State Senate.
Ghazala's Path to Victory
The district has been trending increasingly more Democratic over the last several elections. The current GOP incumbent pulled out a slight victory in 2015, but the district voted for Clinton and Northam by more than 10 points. Senate District 10 is ready for a progressive leader in the State Senate who truly understands the district — its priorities, its diversity, and its potential — and is ready to fight for residents every day in Richmond. By sharing her plans on important issues like improving public education, implementing commonsense gun safety reforms, and protecting the natural beauty of our Commonwealth, Ghazala will build a meaningful connection with voters that will propel her to victory.
Senate District 13 – John Bell
District Description: Loudoun County (Part), Prince William County (Part)
Current Senator: Richard Black since 2012 (R)
John Bell Previous Position: State Delegate for VA House District 87 since 2016
Affiliation: Democrat
Candidate: 2019 State Senator VA Senate District 13
For more information, see John Bell's post.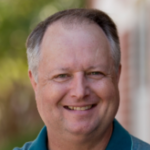 Delegate John Bell is a retired member of the United States Air Force. He served almost 26 years before retiring as a Major in 2007. During his Air Force career, John served as a Finance Officer all over the world, including tours in support of operations in Iraq and Afghanistan. His ability to build consensus among diverse participants produced savings and cost reductions throughout the world, including $200 million saved annually from his work in Iceland.
John enlisted in the Air Force in 1981 after graduating from high school. He was consistently recognized during this enlisted career as an outstanding performer and was named the #1 Non Commissioned Officer out of over 5,000 assigned to the Far East in 1992. After completing his bachelors degree in Business Administration and graduating Summa Cum Laude (while serving full time in the Air Force) from Regis University, he was selected for Officer Training School. At Officer Training School, John finished in the Top 10% of graduates and was named a Distinguished Graduate. John was also a Distinguished Graduate of Squadron Officer's School and was named the U.S. Air Force's 2006 Outstanding Contributor to Financial Management and Comptrollership.
John now leads a team of financial professionals in the private sector and assists government clients to identify inefficiencies and implement cost-saving solutions.
John volunteered as the head tennis coach for the Freedom High School Varsity Boys program from 2008 to 2013. After taking over a team with only 3 victories in school history, Freedom now boasts a powerhouse program and is 66-12 in John's tenure with a 3A Final Four appearance, 2 Regional titles and 4 District titles. John has also proudly served on Congressman Frank Wolf's Service Academy Selection Board from 2011 to 2014.
In addition to his Bachelor's degree, John also has an MBA (finance emphasis) and a Masters in Organizational Development from George Washington University.
John is married and lives in South Riding in Loudoun County with his wife Margaret (also retired Air Force). Margaret is a realtor and is an avid supporter of animal rescue. They have five children and have a proud tradition of military service with 3 children serving: John (6 years active duty Air Force), Josh (6 years Air National guard), and Danielle (10 years in both USAF and ANG).
John was elected to the House of Delegates in 2015 to replace Delegate David Ramadan.
VA House District 28 – Joshua Cole
District Description: County of Stafford (part); City of Fredericksburg (part)
Current Delegate: Bob Thomas since 2018 (R)
Joshua Cole Former Position: Chief of Staff for Delegate Kelly Convirs-Fowler
Affiliation: Democrat
Candidate: 2019 State Delegate VA House District 28
For more information, see Joshua Cole's post.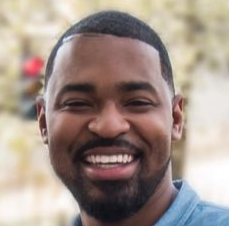 In 2017, Joshua Cole proudly ran for the Virginia House of Delegates to represent Virginia's 28th District, becoming the first American-American, and youngest person to receive any party's nomination, along the way. In an underfunded, hard-fought race, Josh finished less than 100 votes shy of having the honor of representing the 28th District.
Since then, Josh has served the state by acting as the Chief of Staff for Delegate Kelly Convirs-Fowler, fighting for the people by working alongside Delegate Convirs-Fowler on issues important to all Virginians, like fair housing. Simultaneously, Josh serves on Stafford County Public Schools Superintendent's Equity, Diversity and Opportunity Committee, the Greater Fredericksburg Area Interfaith Council, as the President of the Stafford County NAACP and participates with numerous other local and community initiatives.
Clear in all of this work is Josh's commitment to the communities of the 28th District. Raised in the 28th, Josh knows not only what it takes to live here, but what it means to build a home in Fredericksburg and Stafford County. He understands the excruciating drive along I-95 that is the bedrock of so many constituent commutes. He's seen first-hand the ever-increasing cost of living in this community, and has sat with hardworking friends and neighbors, proud Virginians, who simply want to find a way to raise their family in the same town in which they grew up. Josh seeks to be your Delegate to he can fight to make this so, for all of them, and for you.
A product of the Stafford County Public School system, Joshua's background in Virginia's political affairs is rich, dating back to 2005, when he was appointed by the then-speaker, the Honorable William J. Howell, as a Page for the Virginia House of Delegates. That same year he was chosen as the Governor's Page by Governor Mark R. Warner. He returned to the General Assembly again in 2016 as a Staff Assistant to the Clerk of the Virginia State Senate. As your Delegate, Josh will bring this experience to the fore to fight for a Virginia that serves all Virginians.
VA House District 40 – Dan Helmer
District Description: County of Fairfax (part)
Current Delegate: Tim Hugo since 2003 (D)
Dan Helmer Forer Position: Business Strategist
Affiliation: Democrat
Candidate: 2019 State Delegate VA House District 40
For more information, see Dan Helmer's post.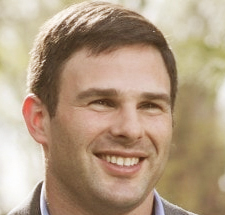 Dan Helmer is a combat veteran, business strategist, Rhodes Scholar, husband, and father.  His wife, Karen, is a public school teacher, and their two young sons, Harris and Aaron, attend class in Fairfax County Public Schools.
Dan is the son and grandson of immigrants.  His grandparents came to this country as Holocaust survivors and refugees. In America, they were welcomed and found prosperity, freedom, and peace. Dan believes that this, the American Dream, belongs to all of us – no matter our color, our religion, where we were born, or who we love.
In order to defend the country that had done so much for his family, Dan joined the Army and attended the U.S. Military Academy at West Point.  He then served in Afghanistan, Iraq, South Korea, in numerous domestic postings, and finally here in Virginia.  Dan remains in the US Army Reserve.
In the private sector, Dan was a business strategist who advised American businesses and US government agencies on how to solve their most complex problems.
Dan is a leader who is ready to bring out-of-the-box thinking to deliver better transportation solutions to Northern Virginia, protect our children in school while ensuring they have a high quality education, and protecting Virginians' access to quality, affordable healthcare.
VA House District 76 – Clinton Jenkins
District Description: Cities of Chesapeake (part) and Suffolk (part)
Current Delegate: Chris Jones since 1998 (R)
Clinton Jenkins Former Position: Manager real estate company
Affiliation: Democrat
Candidate: 2019 State Delegate VA House District 76
For more information, see Clinton Jenkins's post.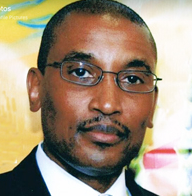 Clint was raised in the heart of the 76th district and graduated from John F. Kennedy High School.  After graduating, Clint enlisted in the US Army and proudly served his country. Upon returning to Suffolk, he earned his B.A. at Saint Leo University and continued his graduate studies at Southeastern Baptist Theology Seminary.
He and his future wife, Karen Hopson, met at the Oak Grove Baptist Church in Suffolk. The proud parents of three daughters, he and Karen will be celebrating their 32nd wedding anniversary this year.
After working for a time as a Subcontracts Administrator for BAE Systems Shipyard, Clint later became the Ethics Officer for the shipyard. While employed in the ship repair industries, Clint began to work part-time as a real estate agent. Today, he manages a local real estate company with his daughter, Ashlin.
Clint has been serving his community his entire adult life, staying active in local Civic Leagues, churches, and various other community organizations. He has also been a leader in the local Democratic Party, serving as the Suffolk coordinator for the 77th district House of Delegates and the DPVA's Chair of the 3rd Congressional District.
A strong commitment to service has defined Clint's involvement in his community. He knows the needs and concerns of the people of the 76th District because he has seen and heard them firsthand. He is committed to representing his constituents with honesty, integrity, and transparency.
VA House District 83 – Nancy Guy
District Description: Cities of Norfolk (part) and Virginia Beach (part)
Current Delegate: Chris Stolle since 2010 (R)
Nancy Guy Former Position: Retired, Real estate partnership and educational consultant
Affiliation: Democrat
Candidate: 2019 State Delegate VA House District 83
For more information, see Nancy Guy's post.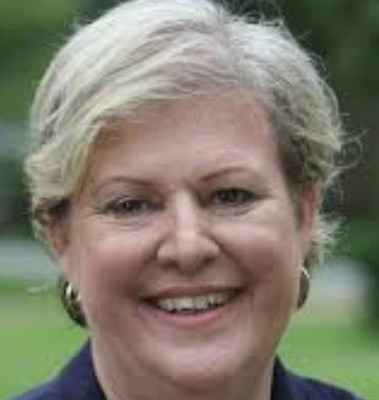 Nancy grew up in a Navy family in the 83rd District and attended Thoroughgood Elementary and Cox High School. She graduated from The College of William and Mary with a B.A. in Government ( where she was inducted into Phi Beta Kappa), and got her J.D. from the University of Virginia School of Law.
She and her husband of 38 years, Richard Guy, moved to Charlotte, NC for a decade where they practiced law and had two children. In 1992 they returned to Virginia Beach to be closer to extended family. Richard is an attorney with Vandeventer Black, LLP in Norfolk. Their children are now grown and they have two grandchildren.
Since her return to Virginia, Nancy has worked in a variety of capacities with some breaks from paid work to raise children and care for ailing and dying parents: managing a family real estate partnership, helping in the management of a home health care company founded by her father, and as an educational consultant assisting students. In 1996 she was elected to the Virginia Beach School Board and was subsequently re-elected for a second term.
After successfully battling breast cancer, in 2012-13, Nancy decided to simplify her life. She liquidated the real estate partnership in 2014 and closed down her educational consulting business in 2017 to concentrate on spending more time with family and giving more time to causes she believes in.
As a proud product of Virginia's public education programs, supporting public education has long been her passion. In addition to her two terms on the School Board, she has served on the Board of WHRO, the Board of SECEP (the Southeastern Cooperative Educational Program), 12 years on the Virginia Education Foundation Board, two terms as President of the PTSA at Virginia Beach's largest high school, a member of the Virginia Beach City Council of PTAs and member of the Legislative Committee of the Virginia PTA. Nancy believes that a quality public education system is the very backbone of democracy and will do everything in her power to channel proper resources to it.
In addition to educational activities Nancy has always been active in her church, Bayside Presbyterian, where she is an elder and, through her work with the Community Service Ministry, has volunteered with a variety of programs that help others including Seton Youth Shelters, Samaritan House, Judeo-Christian Outreach, and VOA/Lighthouse Winter Shelter.
She has the education, experience, passion and time to devote herself fully to representing the people of the 83rd District.
VA House District 91 – Martha Mugler
District Description: County of York (part); Cities of Hampton (part) and Poquoson
Current Delegate: Gordon Helsel since 2011 (R
Martha Mugler Former Position: Executive Assistant for Business Development at Old Point National Bank
Affiliation: Democrat
Candidate: 2019 State Delegate VA House District 91
For more information, see Martha Mugler's post.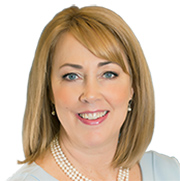 Martha has lived, worked, and raised a family in the 91st District. She's a native of Hampton and attended middle and high school in Poquoson.
Martha was elected to the Hampton School Board in 2008, and is currently serving her third term. She served as Chairman of the Board for four years from 2012 – 2016. Martha received her BA in Communications from Radford University and is an Executive Assistant for Business Development at Old Point National Bank. She previously worked in university admissions, public, community and media relations.
Martha is a member of the Virginia School Board Association, the Council for Urban Education, the National School Board Association and the Woman's Club of Hampton, Inc. She has served as an appointed member of the Virginia School Board Association Legislative Positions Committee and is currently serving on the WHRO Hampton Roads Education Telecommunications Association, Inc. Education Advisory Committee.  She is a Governor McAuliffe appointee to the Virginia 529/Able Now Board.
Martha is a member and Sunday school teacher at First Presbyterian Church and assists in serving hot lunches to children during the summer through No Kid Hungry and the USDA.
Deeply committed to children and her community, Martha has served on the boards for Downtown Hampton Child Development Center, Star Achievers Academy and the Virginia Living Museum. She is the past president of the Junior Woman's Club of Hampton, Inc. and S.P. Langley Elementary School PTA. In addition, Martha is a past member of the Junior League of Hampton Roads and served for many years as a Brownie & Girl Scout Leader. Mrs. Mugler has been recognized by the Barrett-Peake Foundation for her contributions to the Peninsula and by the Coalition for Justice for Civil Rights for outstanding service to the community.
She is the proud mother of three children, Chandler, Will & Anne-Logan and Granmommie to 4-year-old Devon and one-year-old Will. Martha is married to the Honorable Ross A. Mugler.
VA House District 94 – Shelly Simonds
District Description:  City of Newport News (part)
Current Delegate: David Yancey since 2012 (R)
Shelley Simonds Former Positions: Educator, activist, and entrepreneur
Affiliation: Democrat
Candidate: 2019 State Delegate VA House District 94
For more information, see Shelly Simonds's post.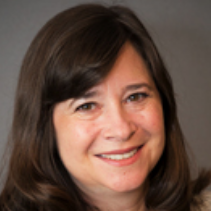 When I was in high school, I had some wonderful teachers who ignited my curiosity about the world and an excitement for learning. That curiosity has guided my life, pushing me to experience education around the world, from Spain, to Chile, to Palo Alto, California, and to Newport News, the city where I have built my life and started my family.
And it's why I'm running to be your Delegate in the Virginia State House today. I want to bring that inspiration and passion for education to the people of Virginia.
My love of learning first emerged when I had a chance to spend a year in Spain as an AFS Exchange Student. And after graduation, I went on to study International Relations and Latin American Studies and at Bucknell University, where I also earned a Rotary Fellowship to spend a year at the University of Chile. It was there I discovered a love of writing and journalism that led me to Stanford University for a Masters in Communications.
My husband, Paul, and I moved to Newport News in 2000, when he was hired as a NASA engineer. We soon realized that Newport News was the perfect place to raise our two daughters, Georgia and Tessa. And after my second daughter turned two, I returned to the workforce as a Spanish teacher at their school, Hilton Elementary, and discovered a new passion for teaching. I had never had a workplace where I felt like I was part of a team with such purpose. We spent our lunch breaks talking about our students and how we could encourage them.
In 2012, I was elected to the School Board on a platform of support for teachers and workforce development. I still feel like I'm on the teacher's team because I'm fighting for their resources, and I understand, first-hand, the challenges and joys of their important work in our community. Through the Virginia School Board Association, I've been a vocal advocate for education, and I helped write the final report for our Challenged Schools Taskforce in 2015. This report helped secure funding for extended learning programs in the Commonwealth.
I've also been a longtime environmental activist. I got my start in Virginia politics as a member of the Legislative Contact Team with the League of Conservation Voters. This work is also incredibly important to me, and something that I want to fight for in the General Assembly, if elected.
As a mother, an educator, an activist, and an entrepreneur, I know I can hit the ground running to bring positive change to my community when I become a member of the General Assembly.