Summary
The Northern Virginia senate districts include: Districts 13, 27, 29, 30, 31, 32, 33, 34, 35, 36, 37, and 39. All NoVA senate districts are represented by Democrats except for Senate District 27 which is represented by Republican Jill Vogel.
The GMU onAir Chapter curates posts in the NoVA region.
Contact Jacob Adams at jacob.adams@onair.cc to become a Curator for one or more of the posts in the NoVA region.
NoVA Senate Districts
John Bell
District Description: Loudoun County (Part), Prince William County (Part)
Current Senator: Richard Black since 2012 (R)
VA Senate District 13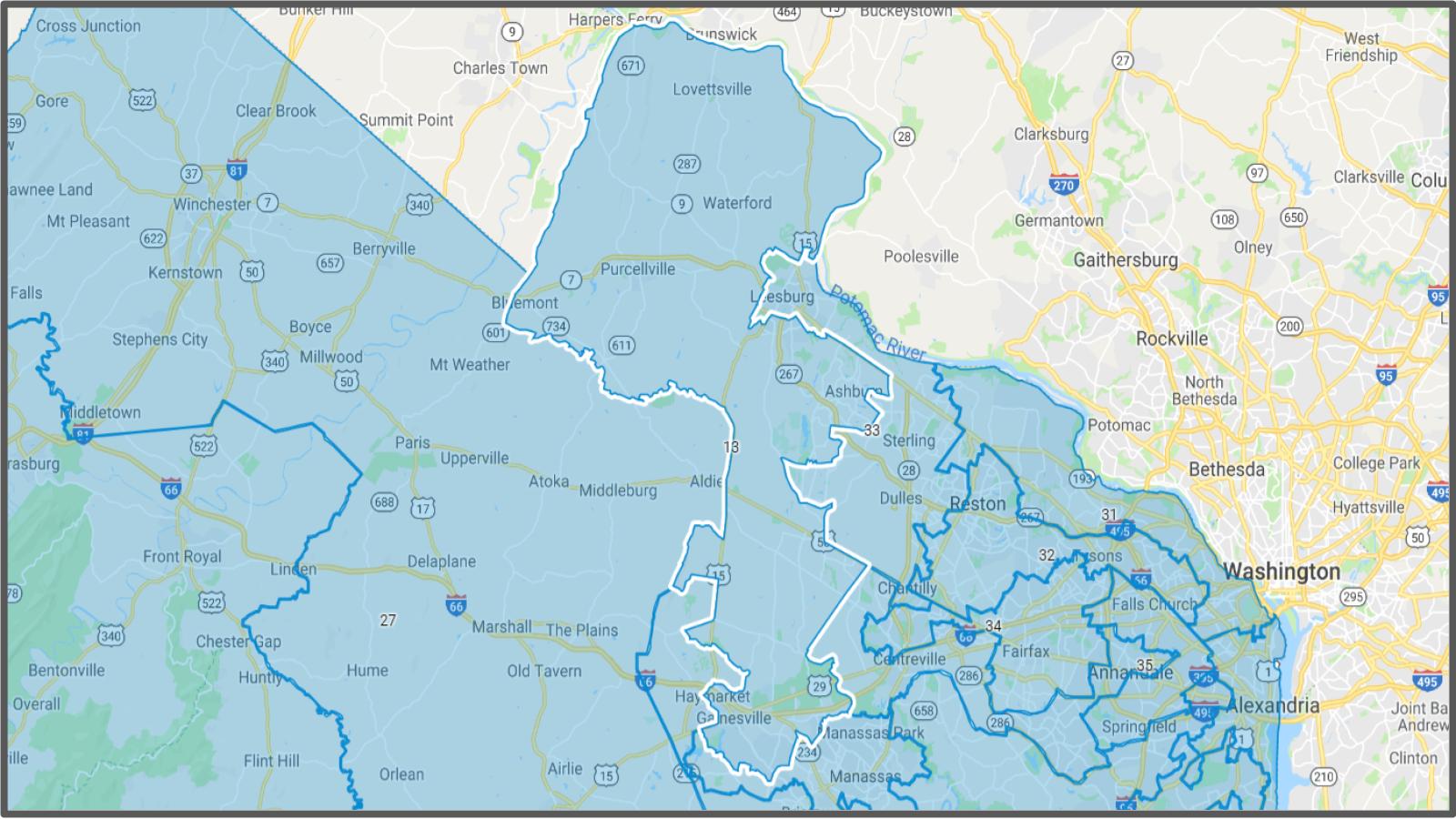 Current Position: State Delegate for VA House District 87 since 2016
Affiliation: Democrat
Candidate: 2019 State Senator VA Senate District 13
For more information, see John Bell's post.
Delegate John Bell is a retired member of the United States Air Force. He served almost 26 years before retiring as a Major in 2007. During his Air Force career, John served as a Finance Officer all over the world, including tours in support of operations in Iraq and Afghanistan. His ability to build consensus among diverse participants produced savings and cost reductions throughout the world, including $200 million saved annually from his work in Iceland.
John enlisted in the Air Force in 1981 after graduating from high school. He was consistently recognized during this enlisted career as an outstanding performer and was named the #1 Non Commissioned Officer out of over 5,000 assigned to the Far East in 1992. After completing his bachelors degree in Business Administration and graduating Summa Cum Laude (while serving full time in the Air Force) from Regis University, he was selected for Officer Training School. At Officer Training School, John finished in the Top 10% of graduates and was named a Distinguished Graduate. John was also a Distinguished Graduate of Squadron Officer's School and was named the U.S. Air Force's 2006 Outstanding Contributor to Financial Management and Comptrollership.
John now leads a team of financial professionals in the private sector and assists government clients to identify inefficiencies and implement cost-saving solutions.
John volunteered as the head tennis coach for the Freedom High School Varsity Boys program from 2008 to 2013. After taking over a team with only 3 victories in school history, Freedom now boasts a powerhouse program and is 66-12 in John's tenure with a 3A Final Four appearance, 2 Regional titles and 4 District titles. John has also proudly served on Congressman Frank Wolf's Service Academy Selection Board from 2011 to 2014.
In addition to his Bachelor's degree, John also has an MBA (finance emphasis) and a Masters in Organizational Development from George Washington University.
John is married and lives in South Riding in Loudoun County with his wife Margaret (also retired Air Force). Margaret is a realtor and is an avid supporter of animal rescue. They have five children and have a proud tradition of military service with 3 children serving: John (6 years active duty Air Force), Josh (6 years Air National guard), and Danielle (10 years in both USAF and ANG).
John was elected to the House of Delegates in 2015 to replace Delegate David Ramadan.