Summary
Current Position: State Delegate of VA House District 82 since 2022
Affiliation: Republican
As the daughter of an Army Chaplain and a school teacher, Anne Ferrell knows the importance of high academic standards in our schools and will promote the safe quality of life in Virginia Beach by supporting law enforcement in their efforts to keep us all safe.
Source: Campaign page
About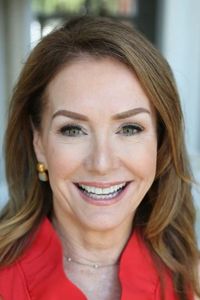 Source: Campaign page
Anne Ferrell Tata and her husband, former Naval officer Bob Tata, raised their four children right here in Virginia Beach. She understands the importance of plentiful job opportunities and pro-business policies that make this region's economic engine thrive.
Experience
Work Experience
Medical Sale Representative

Award-winning Medical Sales Representative, inventor and patent holder, (mini) triathlete, author and speaker, and Army "Brat"
Volunteer Experience
Political fundraiser for Senator Jeff McWaters, Congressman Scott Rigell, Delegate Bob Tata, and others
Education
Contact
Chief of Staff: Gina Lane
Legislative Aide: Gwynn Trinder
Email:
Offices
Capitol Office
900 E Main Street,
Richmond, Virginia 23218
Phone: (804) 698-1082
District Office
P.O. Box 1442
Virginia Beach, VA 23451
Phone: (757) 213-5193
Web
Government Page, Campaign Site, Twitter
Politics
Source: Government
Committee Membership
Education
Communications, Technology and Innovation
Transportation
Subcommittee Membership
Education – K-12 Subcommittee
Education – Early Childhood/Innovation Subcommittee
Transportation – Subcommittee #2 Transportation Infrastructure and Funding
Transportation – Subcommittee # 3 Highway Safety and Policy
Communications, Technology and Innovation – Technology and Innovation Subcommittee
Issues
Source: Campaign page
Back The Blue
Virginia Beach was just ranked the #1 safest city in America! Anne Ferrell will continue the fight to keep our communities safe; a fight that begins by giving our law enforcement the funding they need to keep us safe.
But we have all heard what Democrats have to say on this. Their anti-police talk is not only wrong, but dangerous. As a mother, Anne Ferrell knows how important it is that we feel safe. That safety is guaranteed when we defend those who defend us, and put victims ahead of criminals.
So while democrats are talking about "Critical Race Theory" and "Defunding the Police," Anne Ferrell will be dedicated to keeping Virginia Beach the #1 safest city in America.
Open Virginia Beach Businesses
As a longtime resident of Virginia Beach Anne Ferrell is committed to growing our economy. With lower taxes and regulations, Virginia can be the place that businesses want to move and our children want to live.
While the Governor's inconsistent shutdowns have made a tough year for businesses even worse, the solution is no secret: new and better jobs are made – not when Government controls every aspect of our lives – but when our business leaders push us forward!
Anne Ferrell is proud that our hometown is a place that people come to visit. Tourism will always be a part of our growth, which is why she is committed to protecting our beaches, parks, and businesses.
Common Sense Education
It has always been common sense that high standards are what's best for our children. But Democrats have changed this. By focusing on race and hatred, our children have become pawns in a political game.
But Anne Ferrell is committed to developing the talents of our children. Our colleges and schools need to be in person, where students are learning to do their best – not Critical Race Theory.
Virginia Beach is an economy that works for everyone, and that begins in schools. Anne Ferrell is an advocate of Trade Schools, where students get hands-on experience in the fields of their choice.
We must continue to push for high standards. This is how we develop the brightest of minds and secure a brighter future.